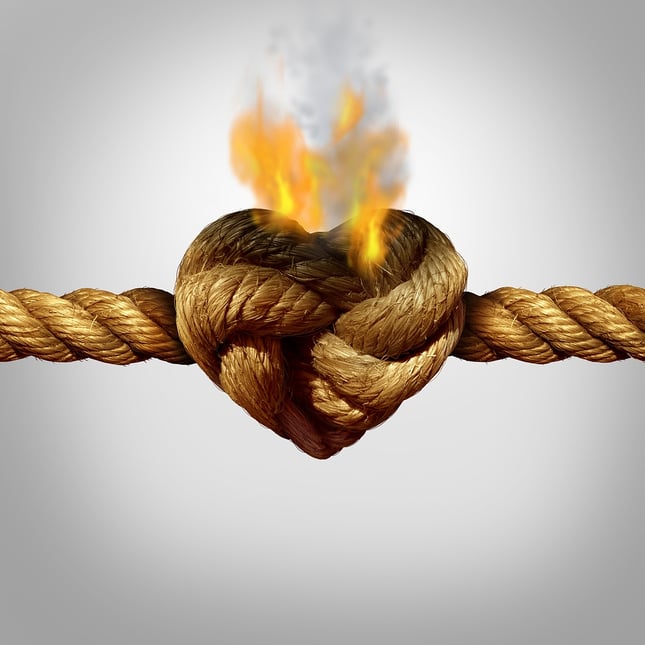 Ineffective Commercial Cleaning Services Getting You Down?
Maybe your commercial cleaning company started strong but has gone steadily downhill. Or maybe they were never up to speed to begin with. Maybe you have been considering investigating a changing of the guard with regard to your janitorial company. But which way do you turn without better information when it comes to selecting from the crowded and often confusing janitorial services marketplace? Maybe you have become cynical after a few too many bad contractors feeling like maybe there aren't any viable alternatives. Perhaps cleaning companies are all the same. Maybe you also worry that even if you had the information to separate the effective companies from the substandard ones, would you even be able to afford them? Here's the reality, you can find a responsive, effective janitorial company but in order to do that, you must arm yourself with good information to make meaningful choices in the janitorial marketplace.
How Many Mistakes Are Too Many Mistakes?
Janitorial companies are made up of people, and people are not infallible. So your cleaning services are bound to make mistakes and missteps. But how many mistakes are too many mistakes? When issues come up are they handled or do they temporarily change only to quickly rear their ugly heads again? The following ten issues are the pain points we hear most from Facility Managers and what you can do to find a commercial cleaning company worthy of your janitorial budget.
1. Are Your Commercial Cleaning Prices Unclear
Imprecise, fuzzy pricing from your cleaning company or a confusing cleaning bid can be a first sign of trouble from a commercial cleaning company. Not only do cloudy prices make it tough to compare janitorial bids in order to pick the one that offers you and your facility the best value, it can make it hard to hold your office cleaning company accountable to the work. Sometimes pricing isn't clear because a cleaning company is inexperienced in pricing their services. Sometimes it's left purposely vague in order to upsell and add on later. Either way, less than transparent pricing makes it harder to budget accurately and stay on track. And it likely means you will be paying more down the line in order to get services you thought you were already paying for.
2. Is Your Cleaning Services Company Slow In Getting Back to You?
A lack of responsiveness from your janitorial service is a big problem. Sure, mistakes happen, issues come up but if your Detroit cleaning company isn't rectifying them quickly and getting service back on track, your building maintenance will suffer. We hear from many Facility Managers who tell us they are regularly told, "we'll take care of it," only to have the same issues come up over and over again. This puts you in the unenviable position of either learning to live with substandard janitorial services or micromanaging your janitorial company's people.
3. Have Your Commercial Cleaning Services' People problems Become Your Problems?
Cleaning is a service business and like every service business, relies on people to deliver that service. For this reason, people are the foundation of any cleaning company. If your janitorial services company is taking shortcuts with any of their people processes, it is sure to affect your service. Among areas of concern are improper or inadequate employee screening, illegal hiring and illegal subcontracting and a lack of training and oversight. With people problems, businesses experience higher turnover, which means a sea of new faces in your facility. This brings with it security and service concerns that can be hard to address. And unfortunately, cleaning companies that take shortcuts with their people are likely taking shortcuts elsewhere.
4. Are You Struggling With Communication With Your Commercial Janitorial Service?
Communication is fundamental in the delivery of a service. How do you know if you are meeting a customer's expectations if you do not check in? From the initiation of the bid process to your first meeting, your Detroit commercial cleaning company should seek to fully understand what you truly need so that they can deliver. Your janitorial company's job is primarily to solve your problems and in order to do that, they need to stay in regular contact with you. If you aren't hearing from your commercial cleaning company regularly, or if you don't know WHO you should be talking to in order to resolve issues, you are not getting the level of service you and your facility deserve.
5. Is Your Commercial cleaning company Using Dated Or Poorly Maintained Equipment?
The cleaning industry has made great strides in equipment that is greener, cleaner and more efficient. Quality equipment can cut labor hours saving you money. Old and poorly maintained equipment just doesn't do the job. If your company is using dated equipment, the chances are they are charging you MORE not LESS, and you aren't getting the cleaning and value you deserve.
6. Does Your Commercial Cleaning Service Take Shortcuts With Security?
Security is paramount and if your office cleaning company isn't doing their part, you are at risk. What security issues come up often with commercial cleaning companies? First, some janitorial companies put you at risk with illegal hiring. Second, some Detroit cleaning companies take shortcuts when screening would be employees. No one wants cleaning staff with a criminal record or drug use freely roaming their building at after hours. Third and final, some cleaning companies skimp on training, wages, management and incentives leading to high janitorial turnover. That in turn means a revolving door of new people in and out of our building. If your janitorial company is lax with regard to security, it is time to say goodbye.
7. Is a Lack of Training From Your Cleaning Company Impacting Your Service?
Cleaning is no longer about a mop and a bucket, there is a foundation of science behind today's janitorial services. Effective cleaning requires both general and industry specific training. Whether you are looking for school cleaning, medical cleaning, industrial cleaning or office cleaning, there can be no doubt that employees who are well trained do better. Whether it's best practices, safe chemical use and storage, effective Smart Cleaning strategies and more, solid training benefits you the customer and changes the way people feel about their work, which in turn fosters a more professional attitude. Everyone wins.
8. Is Professionalism In Peril?
Professionalism is important in every industry and the building services industry is no exception. What does this professionalism look like? As mentioned above, it is well trained and well equipped teams. It is a professional approach to cleaning your building. It is open and direct communication when things go off track. It is thorough employee screening, employee badges and employee uniforms. If your commercial cleaning company doesn't operate at a high level of professionalism, you have to ask yourself why?
9. Is Quality Control A Weak Point For Your Janitorial Services Company?
Good service shouldn't be a maybe or a sometimes or a once in awhile, it should be a nearly always. Even if your janitorial budget is tight you are paying for something, you should get it. The best janitorial companies have systems and process to keep everyone on track. They conduct regular janitorial inspections to manage quality and consistency. They meet regularly with customers to understand what is working, what is not and where they can do better. Is your office cleaning company delivering the results, consistency and quality you deserve?
10. When the Mistakes Add Up & Apathy Sets In, You're In Trouble
Every cleaning company will make mistakes and occasional missteps, but when they start adding up, it is likely that apathy has set in with your cleaning company and their people. Apathy is contagious and when it gets a foothold, it's too late to walk it back. If your cleaning company generates more complaints than compliments, it might be time to look elsewhere.
Finding the Janitorial Companies That Are Getting It Right
While there are many cleaning companies getting it wrong and racking up far too many mistakes, there are companies getting it right, day after day. The trick as a Facility Manager is to wade through the crowded janitorial marketplace to find those companies poised to deliver on their promises. What are the companies that get it right doing differently? The most effective Detroit cleaning companies know that transparent pricing helps you understand what you are buying and keeps everyone on track. They know that communication and responsiveness are critical in a service business. The best commercial janitorial services know that people are the starting point of effective service delivery and they make their people processes a priority in order to find, hire, retain and manage great people who are a great fit for the work. They understand that top notch cleaning equipment and environmentally friendly products do the best job for the best price delivering great service, great value and a healthy work environment. They know that frequent janitorial inspections identify issues before they become problems. They appreciate that security and safety in your facility is paramount. These industry leaders don't take shortcuts with training, they make quality control a prime directive and operate with a professionalism that heralds in great service. While it isn't easy to separate the good from the bad, armed with the right information, you can ask the right questions and get the information you need to make sound choices in your facility.