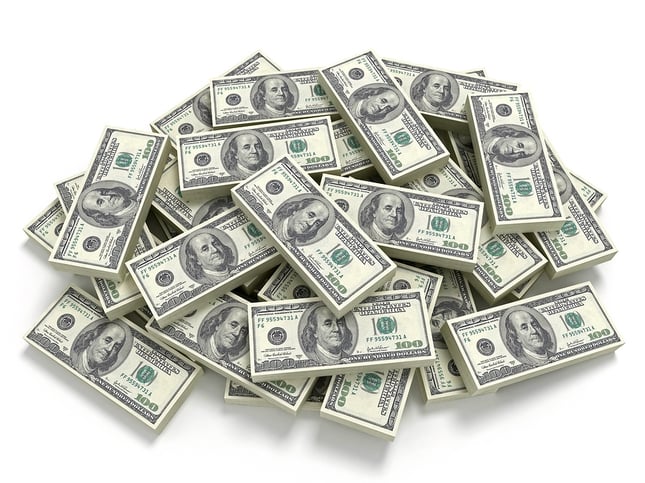 Janitorial Pricing Shouldn't Have You Confused
Looking at a myriad of janitorial quotes might have you confused, but really, janitorial pricing is pretty straightforward and commercial cleaning pricing shouldn't be confusing. Transparent pricing from prospective janitorial services companies is important for a number of reasons. First, transparent janitorial pricing affords you the opportunity to compare competing cleaning bids to secure the best value. Second, clear and easy to understand janitorial bids help you hold your cleaning company accountable to the work they agreed to. Clear cleaning bids form the foundation of great service by assuring everyone is on the same page as to what is expected. Facility cleaning presents a substantial cost to most organizations so understanding janitorial pricing is a critical component of negotiating the best value for your organization. So what should you as a Facility Manager look for in janitorial bids to stack the deck in finding both the right partner and the right price when it comes to your commercial cleaning services?
Vague Janitorial Pricing Makes It Tough To Compare Bids
Sometimes janitorial bids are inexact because a cleaning services company lacks the experience to accurately bid and price their services. Sometimes janitorial prices are left purposefully unclear to make it harder for you to compare cleaning quotes in an 'apples to apples' kind of way. Other times, janitorial bids are inexact because a commercial cleaning company has hurried to quote prices without really understanding what your individual facility requires. No matter what the reason, unclear pricing and fuzzy math can end up costing you in hidden charges, left out services, upsells and worse.
Very Low Commercial Cleaning Prices Are a Huge Red Flag
Low prices can be enticing. After all, budgets are tight and anything we can do to cut costs we should. Yet, commercial cleaning pricing that come in well below the janitorial quotes of other companies should be a huge red flag. The first question that should come to mind when you receive a super low janitorial bid is HOW exactly can one cleaning company do the work for so much less? Very low janitorial bids are quite often a symptom of bigger issues. Janitorial services have some hard numbers and costs attached to them. If a prospective janitorial services company is quoting well below typical hard costs, the likelihood is you are dealing with an inexperienced maintenance company, they may be using illegal hiringto keep costs artificially low or they are cutting corners on things like drug and criminal background screening, training and more. If a prospective commercial cleaning company is prepared to take short cuts on their people and people processes, there is little comfort that they wont be taking shortcuts elsewhere.
High Priced Janitorial Services Don't Necessarily Equal Quality Either
It would be so easy if a higher priced cleaning quote at the very least guaranteed a level of service in your facility. Unfortunately higher priced janitorial quotes aren't any better at predicting quality service delivery. Janitorial pricing isn't what establishes value or quality. Low prices, high prices, confusing prices simply obscure what you really need to know. Does a prospective janitorial provider take the time and effort to understand what your facility really requires BEFORE providing you with pricing? Do they have the systems and processes in place to deliver an acceptable level of service? Do they have the experience and professionalism to follow through, every time?
A Commercial Cleaning Company Needs to Know More Than Your Square Footage
As discussed earlier, there are some hard numbers and costs when it comes to pricing facility maintenance. Labor accounts for the most substantial cost and will typically account for between 50-70% of your janitorial company's budget. Since labor accounts for such a large portion of the cost, a prospective cleaning company must really have a clear sense of what is needed in your facility in order to more accurately estimate the amount of man hours your facility will require. A cleaning company needs to know the square footage of carpet, non-waxed tile, waxed tile and the like to properly estimate work. Similarly, a potential Michigan cleaning company should determine the number, size and quantity of fixtures in restrooms. Other significant issues in janitorial cleaning estimates are your employee population and daily visitor count. Square footage alone is simply not enough information to comprise an accurate janitorial bid. Cleaning companies that really want to earn your business should spend enough time gathering the information that will help them give you a more detailed accurate quote.
Finding the Best Price With A Solid Value
Solid value from your cleaning company means you get BOTH quality work and a fair price. While low prices can be enticing, a low price without commensurate services isn't really low at all. Price is only what you pay, value is what you get. Even with tight budgets, you as a Facility Manager can find real value. In fact, established, experienced professional janitorial companies are the ones likely to be able to maximize your budget without neglecting critical services. Ineffective janitorial services just makes your job harder as complaints pile up and you find yourself trying to micromanage your janitorial company's people. In order to get real value, your commercial cleaning services must be effective. While it isn't a slam dunk, there are many, many janitorial companies out there that can deliver real value in your facility. The trick is finding the right ones to partner with. Still, when you stay informed about pricing, choosing janitorial services for your facility and staying on budget can be easier.