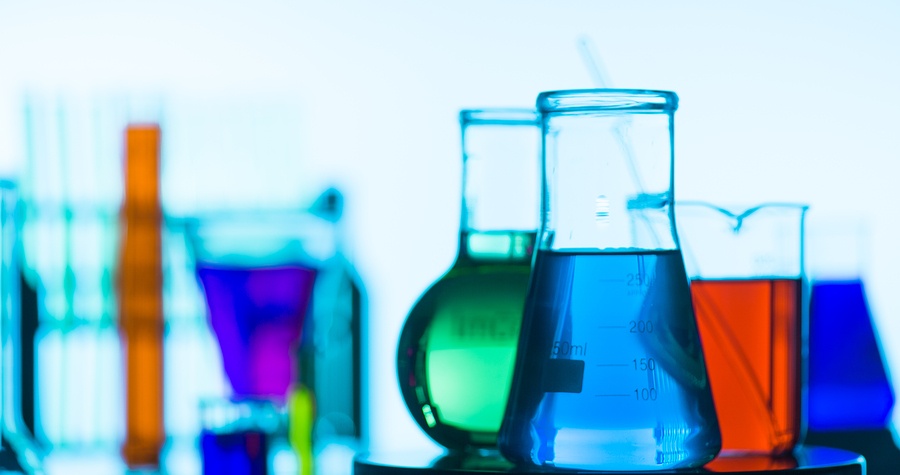 A Facility Looking Clean Isn't Enough
Who among us doesn't like to walk into a room that smells fresh and looks clean? But clean isn't just about what we can see with our eyes. It's about germs and bacteria that can lurk beneath the surface. Germs and bacteria that can cause lingering odor, increased illness and absenteeism and cloud the overall image of your facility. So is your janitorial company familiar with the science of clean? And if they are, do they utilize these janitorial best practices to keep your facility looking good and help create a health work environment? Do they use up to date equipment and is it well-maintained? Do they practice a color coded cloth cleaning system to avoid dangerous cross-contamination? Do they train their teams on how to use the cleaning chemicals and are the cleaning chemicals environmentally sound?
There is Real Science, Data & Methods Behind Today's Janitorial Services
Do your janitorial cleaning services use best practices and methods based on scientific research? Do they assure practices are designed for the safe cleaning of environments that people inhabit, without impacting the environment? Do they promise safe, sustainable cleaning? Commercial cleaning and industrial janitorial services have come a long way over the last ten, even five years. We understand more about the science of cleaning than ever before. Experienced, knowledgeable janitorial services in Michigan understand how to use their knowledge of the spread of bacteria and other germs, hot spots, cross contamination and more to keep your building truly clean and its occupant safe and healthy. Trends in green office cleaning and green cleaning products have made big strides meaning janitorial companies have more options than ever to keep your building safe AND clean without compromising environmental goals.
What Kind of Bad Habits Might Be Negatively Impacting Your Facility?
There's knowing what the right thing is to do and there is actually doing it and if your janitorial company isn't doing both, your reputation, your facility and its occupants are all at risk. What kind of bad habits and shady practices might be negatively impacting your facility. First, if janitorial companies don't use environmentally sound cleaning products, they put you at risk. Second, even if they use green cleaning products, their people must be trained to use the right product at the right time in the right way. Many cleaning products have very specific instructions for the amount of product used and dwell times, or how long a product must sit on a surface in order to effectively kill germs and microbes. If your commercial cleaning company's staff is overusing chemicals or using them incorrectly, they are likely ineffective at best and dangerous at worst. Third, if your janitorial services uses faulty, poorly maintained or dated equipment, you are not benefiting from more recent development that reduce the environmental impact and issues that impact employee health like noise levels and indoor air quality. The best commercial and industrial janitorial services put profits back into their business utilizing state of the art equipment and products in order to do their jobs cost efficiently and effectively. And last, poor training has a tremendous impact on you the customer. From things like gross mops that never get properly cleaned and thus just move dirt from one area to another to misuse of chemicals to cross-contamination, poorly trained office cleaners and janitors put you and your facility at risk.
Are There Cleaning Companies In Michigan Doing Better?
Looking for a Michigan commercial cleaning company that understands the science of clean? They are out there. The best janitorial services in Michigan follow and even set industry best practices. They know that training, security and clear pricing all impact service, value and your satisfaction. They understand how to get more for less helping Facility Managers deal with shrinking janitorial budgets. So what are the best janitorial companies doing better?
They recruit, screen and hire quality people.

They value security and thus do more to assure you can trust the people entering your facility.

They know janitorial training is the foundation of good service and science based cleaning.

They educate themselves on the science of clean and it informs and improves everything they do.

They clean for health and actively train their teams to follow through on this directive.

They offer transparent pricing so you can compare quotes, get value and hold them accountable to the work they promise.

They offer Smart Cleaning solutions to help you optimize your janitorial budget.

They provide you with real green cleaning options to help reach you green building LEEDs goals.

They offer you individualized, flexible cleaning plans to meet YOUR needs rather than one size fits all solutions.

They know that communication and responsiveness solve the issues that come up quickly before they become chronic problems.
Science Based Cleaning Doesn't Happen Without a Plan, Does Your Janitorial Service Have One?
Finding the right janitorial cleaning service for your facility can be daunting. There are so many choices but many, even most are not going to offer you the level of service you and your facility deserve. Do your research, ask for references and validate claims of excellence. Janitorial services companies with solid systems are EXCITED when customers and would be customers actually want to see them.
Here at Stathakis, we work really hard to be better, more effective, more responsive and offer Facility Managers all over Southeastern Michigan effective service and a solid value. Excellence never happens without a plan and we have one. From our employee screening to employee training to management tools like janitorial inspections, everything we do is designed to help us make good on our promises to you the customer. with the right janitorial company, you can build a real partnership with and you will create a lasting partnership that serves you both for years to come.