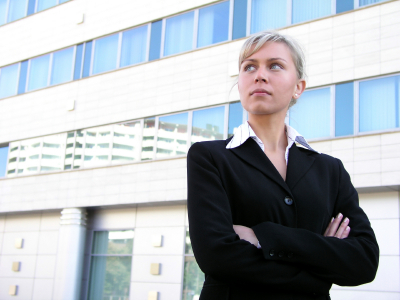 One of the advantages of hiring a maintenance services contractor for your facility is that you don't have to allocate money and time into screening, hiring, training, insuring and managing more employees. But finding the right maintenance service company matters.
If you choose maintenance services in which the company has done no or minimal screening, operates an ever revolving door of new hires, inadequately trains new hires and fails to regularly manage employees, you miss out on many of the benefits available to you when you outsource your maintenance services.
Hiring the right maintenance services doesn't always mean that you must hire the most expensive maintenance services. It simply means that you want to find the best value to most closely fit what you need for the care of your facility. A professional maintenance services company worth their salt will probably look a little like this:
Conducts police background checks and drug screens all employees.
Has a documented training program
Can produce proof of insurance with at least a $5 million dollar umbrella policy
Does not hire employees as subcontractors
Is ISSA CIMS GB certified
The advantages of hiring maintenance services companies that offer these benefits are:
ISSA CIMS GB certification guarantees that an outside independent examiner has certified that the company employs the best practices in their industry
You won't have convicts roaming the hallways of your facility
Because employees are carefully trained, they will make more effective use of their time in your facility
You can sleep at night knowing that employees are fully insured
The U.S. Federal Government will not raid your building at night to find illegal workers
The use of employees rather than 1099 contractors can be an indicator of a maintenance services company's commitment to quality people and legal, above board hiring practices
Don't trust the maintenance of your facilities to just any company that promises quality, trained legal hires who will keep your facility in tip top shape. A respected, reputable maintenance services company will be prepared to substantiate their claims with tangible proof. Likewise, remember that you do get what you pay for. So although you don't have to pick the most expensive building maintenance services, you should be leery of commercial building maintenance services that offer rates substantially lower than fair pricing quotes offered by experienced and trusted maintenance services companies.
Cheaper prices often equate to major cuts in services or in employee payroll, which can lead to poor work or dangerous, illegal subcontracting. Choosing a building maintenance company with a long-standing, positive reputation the community and reap the benefits of working with people that are easy to work with, know the area and are experts in their industry.