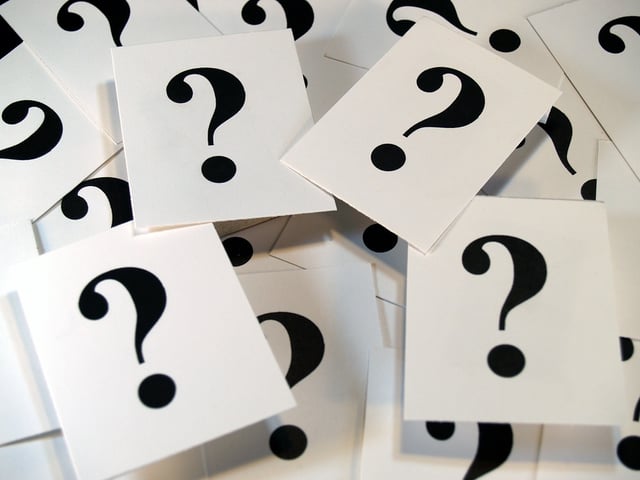 Is Your Carpeting On Its Last Leg?
Whether you run an industrial complex, medical facility, school or office building, you know the state of your carpet sends a message about the overall state of your facility. Is your carpet visibly soiled? Is it dull and cruddy looking having seen better days? Are there spots and stains that you're afraid might not come up after a long delay in having carpets cleaned? Is there wear and soiling in heavily trafficked areas that makes your building look less than optimally maintained? Before you throw in the towel and replace this costly asset, consider an experienced, professional commercial carpet cleaning service. The best Detroit carpet cleaners can often breathe new life into old office carpeting saving you money on replacement costs and allowing you to get a few more serviceable years from your industrial carpeting. Still, make the wrong choice in carpet care, and you could end up making things worse, voiding whatever warranty you have remaining and even shortening the lifespan of your carpeting. So how can you as a Facility Manager find a commercial carpet cleaning company that will help you save money and get more from your existing carpet by improving its appearance.
With Commercial Carpet Cleaning, Experience Matters
Like many other businesses that seem to have a low cost of entry, carpet cleaning companies range from 'a man and a van' operations to the big national carpet cleaning companies who franchise their systems. Every business gets better with experience and a carpet cleaning company is no exception. Ideally, the most effective carpet cleaning companies are those that have been in business long enough to work out their kinks with other customers and those that do enough volume of carpet cleaning that they can afford the cost of the most state of the art carpet cleaning machinery and green carpet cleaning chemicals and processes. Companies looking to cut corners tend to keep equipment in service way too long when there are better, healthier methods to clean office carpets. Look for companies that have been in business a long time, can provide you with ample referrals and understand what the best practices of their industry are and how they can affect outcomes and price for their customers.
Some Carpet Cleaning Methods Are Better Than Others
From Bonnet cleaning, to the dry method, the Whittaker carpet cleaning method, steam cleaning and hot water extraction carpet cleaning, the method your commercial carpet cleaners use to clean your carpets matters. Bonnet cleaning can be too aggressive especially on carpet that is already nearing the end of its usable lifespan. Additionally, using Bonnet carpet cleaning may even void your carpet's warranty. Other methods leave behind residues that can cause your carpet to attract new dirt and soils like a magnet making your carpet appear dirty soon after you have it professionally cleaned. What carpet cleaning methods work best? The gold standard for effective carpet cleaning is truck mounted hot water extraction. This allows for a deep clean, little or no chemicals or residue and major improvements in the appearance of your carpet. For interim cleaning between extraction cleanings, we recommend dry encapsulation methods like the Whittaker Carpet cleaning method. This carpet cleaning technology locks dirt into a solution that crystalizes and can be vacuumed up almost immediately.
Does Your Commercial Carpet Cleaning Service Offer Clear Pricing?
Pricing carpet cleaning services should be straight forward with no surprises. How else can you compare apples to apples if carpet cleaning companies are vague with pricing? Likewise, while high cost isn't a reliable indication of better than average service, low low costs should send up red flags. If most carpet cleaning quotes are coming in around the same general price and one or two carpet cleaning companies are significantly lower, you should ask yourself why are they lower? Equipment, solutions, labor, training and insurance all cost money, so you might consider where the low ballers are cutting these important elements of guaranteeing you effective service. Are they illegally subcontracting? Are they skimping on screening or training? Price is what you pay, value is what you get and a low low price that doesn't deliver effective carpet cleaning in the end isn't worth it.
Do Your Commercial Carpet Cleaning Services Follow Industry Best Practices?
Janitorial services and carpet cleaning have come a long way in recent years, Substantial improvements have been made in terms of effectiveness and environmental responsibility. If your carpet cleaners are using dated equipment or processes developed years ago, they aren't offering you the best, safest, greenest carpet cleaning. Eco-friendly carpet cleaning products are available, effective and affordable. Is your Industrial carpet cleaning company using them? Are their technicians professionally trained? Innovative carpet cleaning techniques and procedures, like truck mounted cleaning method, require carpet cleaning technicians with the training, knowledge and experience to care for your carpets correctly and even treat stains, spots and soils the right way to get you the best result.
Getting the Effective Carpet Cleaning You & Your Facility Deserve
At Stathakis, we have a thirty year reputation for effective, responsive, building maintenance services. We offer a number of solutions to your building maintenance needs, including commercial carpet cleaning services. We customize all services to the specific needs of YOUR facility. Every facility is unique so we utilize a number of modern, effective carpet cleaning technologies in order to offer you the solution that is best for your facility, your carpet and your budget.
We offer established, innovative carpet cleaning methods like truck mounted carpet cleaning, portable machine carpet cleaning, low moisture carpet cleaning, dry carpet cleaning all designed to get your carpets deep cleaned with a measurable improvement in carpet's appearance and life span. We even assure our carpet cleaning methods safeguard indoor air quality and your healthy work environment.
We offer both on-demand carpet cleaning and subscription based carpet cleaning programs that can net you real value and reduce the hassle of planning continued carpet maintenance. And we are CIMS certified certified for the kind of experience and adherence to best practices you can count on. For more information on Michigan carpet cleaning and how you can keep your floors cleaner than they have ever been, please contact Matt Brown, Stathakis Special Projects Manager at #800-278-1884.