Medical Cleaning & Hospital Cleaning in Detroit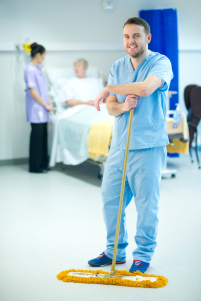 Providing a healthy and clean hospital environment ensures the well being of your patients, visitors, and employees alike. Shiny floors, clean glass, and spotless corners is what patients will remember when completing the HCAHPS survey and should all be part of your Medical Cleaning program. Their first impression is the one that will make the biggest impact - so make yours count!
Hiring the right Healthcare Cleaning Service will improve:
Patient satisfaction and HCAHPS scores.

Infection Control through environmental surface cleaning, sanitation, and disinfecting strategies.

Increased flexibility in Housekeeping Staffing Solutions.
Maximized value in your Facilities Budget.
By outsourcing your Medical Cleaning and Hospital Cleaning Services you can relinquish the "cleanliness of the hospital environment" on your next HCAHP survey.

What you can expect from a Stathakis Managed Solution:
Impact your patient's overall experience.
Accountability and leadership.
A partnership in operational excellence and transparency.
Hospital compliance.
A systematized approach that puts people first.
Saftey compliance training for OSHA, HIPPA, & Bloodborne Pathogens.
Other Medical Cleaning Services We Provide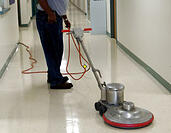 Going Green? Let us help you design and implement a Hospital Green Cleaning Program.

Stathakis, anISSA CIMS-GB certified janitorial company, has been providing business cleaning services for over 35 years. CIMS assures our customers that our processes are among the industries best. The "Green Building" (GB)*** part of the certification symbolizes our capability to assist our customers in achieving a greener clean, in addition to earning LEED-EBOM points.