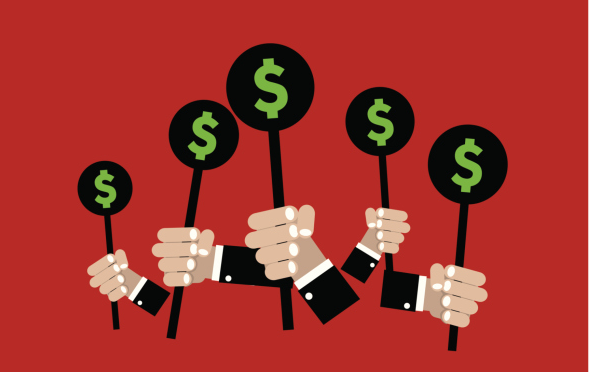 It's Easy To Be Confused By Office Cleaning Service Pricing
Whether you are on the lookout for a new commercial office cleaning service or you are trying to work with your current office cleaning service to adjust your services or costs, professional office cleaning pricing can be overwhelming and even fuzzy at times. What exactly are you getting and what is it costing you? What things are included and what services are extra? There is almost no limit in choices you have when looking at office cleaning companies, however, not all office cleaners are equipped to do the job you need. Likewise, not every office janitorial service has transparent pricing that allows you to compare janitorial quotes in a meaningful way. Likewise, there isn't just one kind of janitorial services company. There are one-person operations, office cleaning start-ups, professionally operated local Michigan office cleaning services, looming national office cleaning companies and more. With so many choices and many commercial cleaning companies that purposely obscure their office cleaning pricing, it is no wonder that many Facility Managers just throw up their hands and get overwhelmed trying to make the right choice.
The Idea That You Get What You Pay For In Office Cleaning Services Isn't Entirely Accurate
No one wants to pay more for a service that they have to, but it might actually be easier if paying more at least guaranteed you a level of quality, professionalism and responsiveness. The reality is in the office cleaning industry like many other industries, a high price is no indicator of quality. In fact, it might just be a commercial office cleaning company's inexperience in pricing or a matter of gouging. But why doesn't price precisely correlate to service in the cleaning industry? First, every year, many new companies emerge lured in by the perceived low cost of entry into the office cleaning business.
While most of these startups disappear as quickly as they appeared, while they struggle to get a foothold in the industry, they muddy the waters with confusing, nonspecific pricing. Maybe they price below profit in order to lock in a few clients pushing making money off to another day. But the reality is that healthy companies must make a reasonable profit. When these start ups realize that such rock bottom pricing is simply unsustainable, they either head off for greener pastures or come back to you looking for more money. We know Facility Managers love being asked for more money after budgets are set and submitted.
Some commercial office cleaning services prefer to throw numbers out at would be customers, fingers crossed that they won't compare office cleaning prices. While the high priced cleaning services might suggest that an office janitorial service will do a great job, pricing simply isn't what determines quality, rather professionalism and the systems to insure consistent, responsive service. The most effective office cleaning companies offering the best value will offer clear, transparent pricing so everyone knows what is offered for what price. Not only does this help you compare and make sound choices for your business, it allows you and your professional office cleaning to measure success together.
Real Value Comes With The Commercial Office Cleaning Service You Need At A Competitive Price
It goes without saying that a cleaning quote that comes in where you need it to budget wise but fails to include necessary services is not a good value. Smart Cleaning and Lowest Responsible Price both come into play when you must balance budget concerns with effective building maintenance and Cleaning For Health. Lowest Responsible Price helps us get to a price that balances budgetary requirements with proper maintenance of our building's assets and the health of our occupants. Conservative building maintenance budgets may rule the day and yet, if we fail to protect valuable building assets or assure the safety of occupants, we will lose money, time and tenants over the long term. Smart Cleaning is an office janitorial services' ability to help you determine what your building really needs and reduce services where possible to meet budget requirements AND the requirements of Cleaning For Health. The most effective, agile, professional commercial office cleaning companies possess the ability to strike the balance with effective, safe cleaning that also meets reasonable price points.
The Right Office Cleaning Company Can Help You Determine What You Need



In spite of how many varied office cleaning companies' quotes you might get, janitorial pricing should actually be pretty straightforward. Labor typically ranges from fifty to seventy percent of your commercial cleaning budget. Experienced office cleaners will ask questions and tour your facility in order to evaluate your cleaning requirements. These steps help your commercial office cleaning service accurately determine the correct amount of labor. Some BSC's will just calculate prices based on the square footage of your facility but the most effective, professional janitorial services company will require more information including:
Square footage of carpet, non-waxed tile, waxed tile, etc.
Number, size and quantity of fixtures in restrooms.
Employee population
Number of daily visitors
Quantity of shifts
Specifications or Work Load
With this important information, a prospective Detroit janitorial company can detail your options, their recommendations and the price points of each. Precise quotes like these allow you to compare bids from multiple office cleaners in a meaningful way to find the best value for your facility.
Balancing Your Budget Needs With A Healthy Work Environment
So we understand that the lowest price is not always the responsible price. But we also acknowledge that paying more is no guarantee of better or even effective office cleaning. So where does that leave you? Partnering with an established, professional office cleaning company that continually employs best practices is optimal. Practices that will assure a job well done like guaranteed responsiveness, quality employees in your building, proper training, green cleaning options and more. If a prospective office janitorial service has unclear pricing or submits a hard to believe low office cleaning bid, consider both the immediate impact and long term issues of partnering with office cleaning companies that doesn't think it's important that you understand precisely what it is that you are paying for. Consider how challenging it will be to hold a Detroit janitorial company accountable if you are not both on the same page regarding the promised work and agreed upon price.