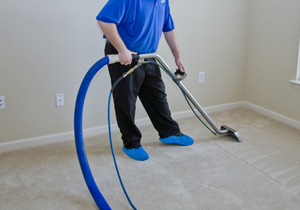 To maintain a clean and healthy work environment in our workplace it is important to have our carpets clean regularly. If your carpet looks dirty, people might assume that your entire facility is dirty. Foot traffic, soil and spills can quickly age the appearance of your carpet and damage the professional image your facility projects. It is hard to believe that some of us have taken a casual approach when it comes to Carpet Cleaning. Some of us would just look up for a name of carpet cleaning companies in the telephone dictionary or online whichever comes first on the list and just hire them without having enough knowledge about the company. Lot of times this would result in bad hire, it is important to understand that not all companies provide the same services. Below is the list of some important questions which should be asked before contracting work to any business.
How long has the company been in business?
An established business will have experience of several years; well established businesses demonstrate knowledge, well trained labor, trust and reliability.
Is business bonded or insured?
A professional business will always have insurance bond that covers them and others in case of damages during work in your building. It demonstrates duty of care towards its employees and safety of your company's possessions. It also insures legal and good hiring practices of employees.
Do you provide trial services?
Some companies might offer you a free trial of their services to prove you that their methods, equipment and staff both meet your requirements and exceed your expectations.
What type of cleaning method will you use?
There are various methods in carpet cleaning depending upon the carpets and rug types. It is advised to know the fabric properties of carpets before using chemicals on them. Also, ask your carpet cleaners for inspection so that they can have a look at the carpet and the areas which requires special attention.
What and how do you charge for your services?
Some companies charge by the hour and some by the job. This also depends on your cleaning needs and the size of the work area. It's advised to have a quote in writing before commencing work on your building to avoid future misunderstandings. Another factor is billing, some companies now have E-Bills in place for the convenience of customer as one can see the progress and work status also it saves the paper, stamps and hassle, just click and pay.
If you are in Detroit, Michigan area let us know how we can help you. Stathakis offers custom janitorial, painting and maintenance services for the entire Southeastern Michigan area. Whether you have a simple question or would like a no-obligation quote, feel free to contact us.