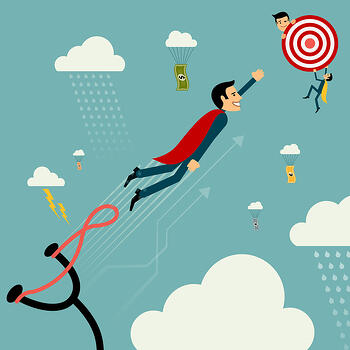 Whether you run a factory, manufacturing center, plant or facility, finding an industrial maintenance service that can implement innovative cleaning solutions, minimize risk, maximize responsiveness, stay within your budget and reduce outage time can help your facility run smoothly, keep employees safe and happy and be a boon to your bottom line. We all understand that potential customers consider the cleanliness of your plant or facility when deciding between vendors. While production capability is the most important factor, it is not the only one. The state of your facility is an extension of your image and a touchstone in your reputation. A clean environment can help ensure the productivity of your operations but not all commercial cleaning companies are up to the tough job of providing top-notch industrial janitorial services and manufacturing cleaning.
What to Look For In an Industrial Building Maintenance Services Contractor

Both safety and good organization is critical within industrial and manufacturing setting. Maintaining these large and complex facilities is not a job that should be left to amateurs. So what should you look for when considering a commercial cleaning company for your industrial or manufacturing facility? The best and most professional industrial cleaning services should have:
Documented employee safety training
full compliance with any required or recommended specific training
Detailed CIMS Certified procedure manuals or other industry certification
an understanding of your security needs and carefully screened employees
a solid track record of adherence with industry best practices
the systems in place to guarantee responsive service
the ability to customize maintenance scheduling to fit your needs and keep operations moving
The ability to offer you both contract and on-demand cleaning services and a variety of other maintenance services
the ability to staff up and staff down as needed to meet changes in your needs
A comprehensive green cleaning program
A multitude of systems, procedure and tools to keep service delivery on track. These might be things like regular client communications through apps and reporting, financial documentation, service request tracking and a 10-minute response guarantee to get you the information you need quickly.
What Industrial Building Maintenance Services for Your Plant or Facility Can Offer
The right commercial cleaning company can provide consistent industrial cleaning and responsive janitorial services to both large and small facilities from a variety of industries. From industrial plants to manufacturing sites to distribution centers and more, the right building services contractor can meet a variety of needs under one umbrella saving you both time and money as maintenance issues arise. What kind of services can you expect from your industrial maintenance service?
| | |
| --- | --- |
| ▪ Computer Room Cleaning | ▪ Recycling Services |
Enlist the Help of Industrial Janitorial Services & Let Them Do Your Dirty Work
With the best in commercial cleaning and industrial cleaning services, you can focus on your core business and leave the dirty work to them. The best and most professional commercial janitorial companies can help improve quality, while reducing the overall costs the services your industrial facilities require. Not only can the right janitorial and Maintenance Company provide you with ongoing cleaning and maintenance, they can help you identify and remedy potential issues before they become problems and assist you in scheduling routine building maintenance. This can help you budget for regular repairs and maintenance and maintain the value of your buildings.
Consider outsourcing the maintenance at your facility, factory, distribution center or manufacturing plant to an experienced and reputable industrial building maintenance services. Reap the rewards of outsourcing your industrial cleaning as you focus on your core business and keep your facility running smoothly with your commercial maintenance company keeping a close eye on things.