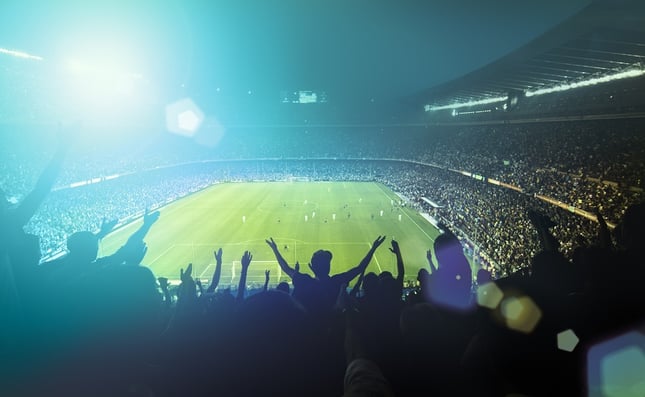 The Kansas City Royals just won the World Series this past week. The fan parade was so big that people trying to get home finally gave up on traffic, exited their cars and joined the parade. It was their first World Series win in 30 years, that's not nothing. Sometimes the teams no one expects to win show up ready, put their heart into it and pull out a victory. The Royals lost the 2014 World Series. Maybe coming so close but not quite was enough to spur them on. Maybe it's a combination of talent, hard work, timing and luck but they did it, they were better, good for them.
What do the Royals have to do with janitorial services? Well, they really cleaned up the field, ba-dum-bump. I guess the point is that sometimes the guys you expect to be the best are, and sometimes they aren't. In the janitorial services industry, sometimes Facility Managers and owners look at national janitorial services and assume that if there were to be a 2015 World Series of Janitorial Services & Facility Maintenance, the national janitorial companies would be a shoe in. But much like baseball, the biggest franchises, the most heavily resourced, monolithic organizations don't always have their heart in the game. And in the janitorial services business, as a service business, having your heart in the game matters.
A quick look at a number of the national janitorial companies websites can give you an indication of where their heart really lies. A quick look at the website of a large national cleaning company is filled with headlines and banners that read:
Company announces comprehensive strategy & transformation initiative to enhance shareholder value
Company to webcast investor day

Shareholder Earning's Releases & Report

2014 Annual report to shareholders

Shareholder dividend reinvestment program
Company names Board of Directors

Company completes the sale of a part of their business they don't want anymore

Company rebrands division XYZ
And of course, there is a great little widget on the sidebar with NYSE stock daily trading highs and lows. For better or for worse, this is the where the heart of a national janitorial company lies. The heart wants what it wants and in this case, it's shareholders. Now that's not to say that a national janitorial company won't ever deliver good service, because that's not true. They will, in the course of providing a return for their shareholders. In this instance, a desire for profitability and return will drive some practices that benefit the customer but don't forget, the customer is still not the focus. And as is often the case, publicly traded companies by the very legal definition of a corporation, are beholden first to their shareholders, never to their customers, employees or communities.
What's the point, local commercial cleaning companies are good and national janitorial companies are bad? Of course, it's not that simple, but I will say that local janitorial services hold their customers at the center of their operations. As a large local Michigan janitorial company, Stathakis can't build our business just anywhere. We can't replace unhappy customers in another state or trading area. We do business here in southeastern Michigan and as such, our customers and our reputation must matter or we'd be out of customers and out of business before too long. That's not the case with national cleaning companies, if they burn through an area because of bad service or a poorly run organization, they can shutter that division or franchise and move on to greener pastures.
Now everyone wants great service but here's another reality, size matters. Local is great but for large facilities with complex cleaning and maintenance needs, a 'one man and a van' or 'mom & pop' janitorial company is not going to be the right solution. It is here where Stathakis, and companies like us really shine. We are big enough to offer most of the same benefits a large, national cleaning company would with the heart and soul of a smaller, locally owned company. The heart of our business is our customers, our employees and our community and it shows in everything we do. That isn't lip service, it's true. We grew up here in Michigan, we live here, our children live here, our neighbors and friends and we have been, and continue to be committed to contributing to the health and stability of our local communities. From providing quality, responsive janitorial services to offering our neighbors jobs, we think Michigan matters.
You won't find shareholder or stock information on our website, so what will you find? You will see profiles of our people, we think they are pretty great. You will find information about how janitorial pricing works and how to make it work for you because we think transparent, upfront pricing is fair and helps you as a Facility Manager find the best value. You'll find information about ISSA CIMS, or the Cleaning Industry Management Standard because we are proud of this certification and proud of being an industry leader here in Michigan and throughout the country. You'll find guides and reports on premier building maintenance, medical cleaning services, day porters, industrial janitorial services, commercial handyman services, restroom cleaning services and school cleaning services because these are areas we serve and we know good information can help our customers and future customers.
Unlike a one-time business transaction like buying a television or a pair of shoes , your janitorial services company and you will have an ongoing business relationship based upon service. Who would you rather partner with, a big national janitorial service doing business from another state or a neighboring local Michigan company capable of meeting your needs?
If you need help finding a local Michigan janitorial services company that will deliver the facility maintenance you need with the budget you have, let us here at Stathakis help you. From day porter programs to commercial handyman services to medical office cleaning services and industrial cleaning, Stathakis is a professional facilities services company with a track record of quality service and industry best practices. Facility manager's throughout Michigan have come to depend on us to take a little of their plate and make doing there jobs at least a little easier by doing ours.