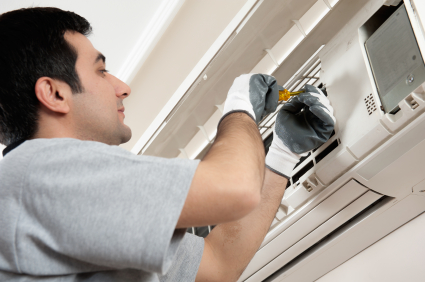 When your job is to manage
building maintenance services
, you understand that every facility is going to need someone reliable, like a commercial handyman, to work on that ever present list of little tasks and repairs that are always coming up. Maintaining a building or office is important; no one wants to conduct business in a run-down, shabby looking space. Furthermore, the safety issues that result from neglected buildings are a lawsuit waiting to happen.
For very large, high traffic facilities a full-time commercial building maintenance staff is essential. But if your facility or office is on a smaller scale, then
commercial handyman services
might be better suited to meet your needs.
How can you tell if Commercial Handyman services are the answer?
If any of the following scenarios sound familiar, than the at will services of a commercial handyman might be a perfect fit for you and your facility maintenance services:
Do you employ a full-time maintenance staff that is often left with more time on their hands than work?
For building maintenance services, do you call a different company every time you need repairs done?
Do you wish you could enjoy all the benefits of a full-time building maintenance technician on a fractional basis?
The
on demand skills
of commercial handyman services are
there when you need them
. They can be scheduled on recurring bases or called up in advance. With our commercial handyman services we eliminate the need to call up a different specialist every time you need a repair. No job is too big or small for our commercial handyman services. From tightening screws to oiling hinges, our experienced and professional, fully licensed, staff will go above and beyond to meet your needs. We offer
all kinds of repair services
, including:
Carpentry Repairs
Electrical Repairs
Plumbing Repairs
Fixture/Furniture Moving
Life/Safety Audits
Outsourcing your facility maintenance to commercial handyman services is a cost effective move that will save time and money in more ways that one. Just knowing that someone who is reliable, safe, and professional is there to get the job done when you need it means that you're free to focus on the other, more important, aspects of your job.

A well-maintained space improves employee moral. Ideas and ingenuity flourish in a safe and positive environment. Hiring a responsible commercial handyman service can increase employee output and improve your overall bottom line in the process.

If you're looking for a way to preserve your office of facilities high maintenance standards but on a part-time or at will basis then commercial handyman services sound like an ideal solution for you. Contacts us today for more information on what Stathakis can offer you regarding commercial handyman services!