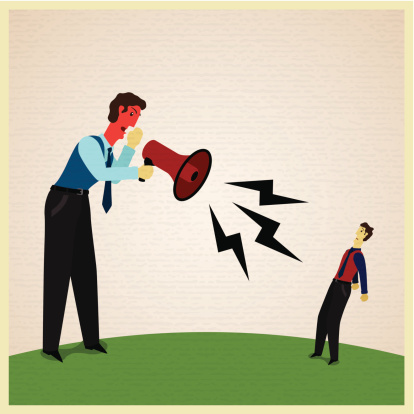 If you are looking for a facilities maintenance service, how do you know if a national janitorial company might be a good fit for your facility? What exactly are the differences anyway? Well, if you need a single, central janitorial provider for different locations throughout the country, a national janitorial service is probably the best option. This is where the big guys have a distinct advantage. If that isn't part of your requirements, you are likely to get a better deal and better service from the right sized local janitorial service provider. Why are national janitorial companies likely to provide you with less than ideal cleaning and maintenance services? And what makes a local Michigan janitorial company a better fit for you and your facility?
Who's #1, I'll Give You A Hint, It's Not The Customer
National janitorial companies put their bottom line first; their ultimate loyalty lies with their stockholders. These corporations are vested in their stock price, raising profits and creating an attractive return for investors. This is simply the nature of a corporation. Yet when it comes to janitorial and cleaning work, a business so personal, so service oriented, the corporation model of business just doesn't deliver. Likewise, huge companies generally lack the nimbleness and agility to quickly change to meet the needs of their customers. A local, Michigan based janitorial company is better positioned to customize their services to exactly what you need. With a smaller pond to fish from, a reputable, local janitorial company will work harder to get and keep your business.
Accountability & Responsiveness Can Be In Short Supply
You need a janitorial company that will work with you to get the work done right. Good luck traversing the challenging maze that is the administration of a large national janitorial company. Responsiveness is a real challenge in a big and dispersed organization and this is the biggest downside to a national janitorial provider. Like most other large corporations, figuring out precisely who is responsible for your account can be daunting. How do you solve operational issues when you can't get someone to call you back?
Big national janitorial companies are notoriously slow to respond and change making it harder to get the individualized service that will keep your facilities running optimally. With Michigan janitorial services, you are far more likely to have access to the people who can get your issues addressed. Additionally, a good sized Michigan cleaning company is most likely to have the capacity to change staffing and services as you need it.
If They Lose You, They'll Just Replace You
Unless you are a huge account, good luck getting first-class service. Big national janitorial companies will certainly take your business, but all too often, they'll see you and your business as replaceable filler in between important clients. With a mid-sized Michigan janitorial company, you are important and they will make sure they work hard to ensure you are satisfied. With a smaller service area, local companies have a lot vested in their local reputation. They can't just go out and get a new client every time they lose one.
National Janitorial Companies Take Money Out of the Local Economy
Unlike a single business transaction like buying a printer or a gallon of milk, your janitorial company and you will have a continuing business partnership. Who would you prefer to partner with, a big national janitorial service set up in another state or a neighboring Michigan company? National janitorial services employ local cleaners but many of their jobs and dollars go outside the state. Local Michigan janitorial services keep jobs in our state and they deliver resources and revenue to the community.
National Janitorial Companies Can Have a Revolving Door of Cleaners
With national janitorial services, creating a loyal and engaged workforce is challenging. A responsive work environment means communication between all levels of leadership and big companies just don't do this well. Michigan janitorial services are not without their own people problems, but a great local janitorial company knows people are the foundation of their service business. With a smaller size and locally oriented goals, the right Michigan janitorial company imbues a family and team atmosphere that carries over to their people.
The massive, national janitorial corporations are equipped to handle the largest, multi-million dollar accounts. If you are big account, they will likely make you a priority. But the mindset that drives the big national janitorial services is not about a solid commitment to quality service or securing a great reputation in our community. If these things are important to you, a mid sized local to Michigan janitorial company is more likely to meet your needs.