Finding a Metro Detroit commercial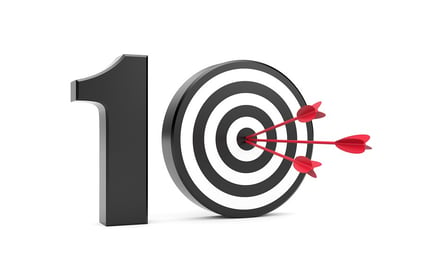 cleaning company isn't difficult. But finding a Southeastern Michigan commercial cleaning company that will offer responsive service at an affordable price is a great deal more difficult.Whether you are searching for a janitorial company in Wayne County or a medical cleaning service in Ann Arbor, there are 10 critical components of finding success with your commercial maintenance company. What can make or break your partnership with your Oakland County janitorial company?
Quality People

Security

Training

Industry best practices

Cleaning for health

Transparent pricing

Smart Cleaning

Real green cleaning options

Individualized, flexible cleaning plans

Communication & Responsiveness
Quality People Are the Bedrock of Any Service Business
Any business that is primarily about service delivery really relies on people to deliver. The janitorial business can be challenging because you are often talking about low skilled labor and high turnover. But the best commercial maintenance companies in Royal Oak and the Detroit Metro area have figured out that there are ways to get the best from any employee and that when you offer competitive wages, benefits and rewards and recognition, you can minimize turnover and create really great teams who deliver superior work.
Security Is Paramount When Considering a Detroit Cleaning Company
People are the foundation of any Plymouth cleaning company so your prospective janitorial company must attract a good pool of potential employees. This often is a direct function of the commercial maintenance company's reputation in the community. From this pool, you must be able to count on your Downriver cleaning company to choose the best match for your facility and insure security. What does that mean? It means that your Detroit Metro cleaning company must thoroughly screen all employees. Employees must be legal to help protect you from the risk of illegal hiring and employees must not present security threats to your employees or your facility. At a minimum Southfield janitorial companies should do a criminal background check and drug screening but really, the best Farmington cleaning companies do even more. This can include employment verification, reference checks and even personality testing to find the best match for the type of work cleaning entails. If your Southeastern Michigan commercial cleaning company isn't on top of this, you could be at risk.
Is Your Livonia Cleaning Company Adequately Training Their Teams?
Whether they are a cleaning company in Livonia or an Ann Arbor area commercial cleaning company, the company you partner with must adequately train their teams. Cleaning today isn't just about a toilet brush and some window cleaner, there is a real science to cleaning for health and Smart Cleaning. A quality cleaning requires an understanding of how people use a building, how germs are transmitted, and how cleaning products must be used to effectively eradicate bacteria and germs. Even safe chemical storage requires training. If your Oakland County commercial cleaning services aren't training their people in all of the critical elements, you and your facility are being shortchanged.
The Best Commercial Cleaning Companies Use Industry Best Practices As a Starting Point
The best companies not only adhere to and follow the industry's best practices, they help develop them. Exceptional cleaning companies in Michigan are continually looking to raise the bar on the responsiveness and professionalism of the services they deliver to their customers. Does this sound like the Macomb county janitorial company you are working with? How can you find these best of the best companies and will it cost you more? First, the best companies are not necessarily more expensive. In developing and following best practices, they are able to do more with less and often offer customers the best value. As far as finding these cream of the crop companies, you can use industry certification as a way to develop your pool of potential janitorial service companies. Certification like the CIMS, Certified Industry Management Standard demonstrates a cleaning and Maintenance Company's commitment to industry bets practices and exceptional service delivery.
Is Your Livingston County Maintenance Company Cleaning For Health?
What is cleaning for health? Cleaning for Health is the idea that the cleaning industry has a solid function in the promotion of public health and can utilize cleaning for the control of infection. With high-density living paired with the increased resistance of microbes to antibiotics, the cleaning industry can play a significant role in curtailing both overall illness and absenteeism in your facility and larger public health disasters. Cleaning for health offers a smart clean that focus attention where it is most needed. Cleaning for health takes into account things like touch points, hot spots, dwell times, the science behind germ control and more. Is your Detroit Metro cleaning company paying special attention to the most touched surfaces like light switches, door handles and shared equipment like phones and computer mouse and keyboards? Is your cleaning company allowing disinfectants to sit long enough to actually kill germs on the surface and not just dirt? If not, they may be putting the health of you and your teams at risk.
Transparent Pricing Is The Foundation Of Success & Accountability From A Farmington Hills Cleaning Company
There are a number of ways to look at janitorial prices in Michigan. You can simply choose the lowest quote. You can hope that the more expensive company will deliver better work. You can pick the company that promises you the most. Unfortunately, none of these will really get you value from your Royal Oak janitorial company. In order to get real value, you need to understand precisely what you are buying. How can you really compare quotes if you don't know exactly what is and what is not included? Likewise, clear, open book pricing helps you pave a road to success with your Ann Arbor cleaning company by setting expectations from the start.
Smart Cleaning Can Help You Get More With Less From Your Novi Cleaning Company
As was touched upon already, the best Southfield janitorial service contractors can do more with less. That means you have a better chance to get the maintenance you need at the budget you have. How do professional cleaning companies do this? The utilize Smart Cleaning to focus their work on where it will do the most good in both protecting health and creating a clean, well maintained work environment that your employees or tenant will notice an appreciate. Smart cleaning is also about continually using technology to up the game in commercial cleaning. State-of-the-art equipment, cutting edge cleaning methods and innovative techniques means you get a deeper clean faster and more efficiently.
Real Green Cleaning Options Are Good For You & The Environment
The best Michigan cleaning companies will offer green cleaning solutions in order to insure your facility can minimize employee and tenant exposure to harsh chemicals and reduce their environmental footprint while still getting the deep clean their facilities require. Automatically dispensed amounts of cleaning products maximize effectiveness and reduce waste, as can recyclable paper products. Some companies may charge a premium for green cleaning services that other companies just include as a part of how they do business.
Individualized Plans From Your Dearborn Commercial Cleaning Contractor Add Value
The best way to get the most for your budget is to not pay for services you don't need. The best commercial cleaning companies in Southeastern Michigan will customize a plan or maintenance schedule specifically with your facility in mind. Beware the companies that offer you a quote based on square footage alone. The most professional companies want to understand how you use your space, what is most important and such in order to really deliver the service you will be satisfied with.
Communication & Responsiveness Are Essential To A Real Partnership With Your Macomb County Commercial Cleaning Services
No matter how great your Oakland County cleaning company is or how committed your Novi janitorial service, mistakes and miscommunications are bound to happen. What separates the winners from the losers is how these issues are handled. When there is an issue, what does your prospective cleaning company do? Ask them, they should have a formal plan to handle complaints, forgotten items and more. If they don't, it is a clear indication that they are unprepared for the normal obstacles to great service and are unlikely to offer you and your facility the responsive, individualized service you deserve.
Nothing Great Happens Without A Plan, Including Excellent Facility Maintenance
Finding the right commercial cleaning company for your facility can be time consuming and the amount of choices you have doesn't actually make it any easier. Do your homework, ask fore references and validate claims of excellence with seeing the systems behind them for yourself. We all know that nothing great happens without a plan so asking a prospective commercial maintenance company to show you how they do business and not just tell you is critical. Use this list of ten critical components to help you determine which cleaning company you can build a real partnership with and you will create a lasting partnership that serves you both for years to come.