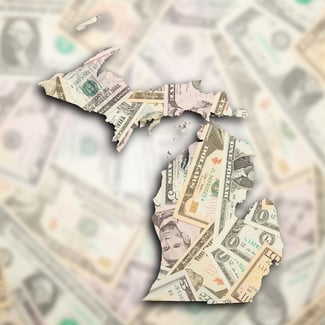 Why Proper Medical Cleaning Is So Critical to Patients & Their Families
A clean healthcare facility is absolutely critical on a multitude of levels. First, patients and their families are at their most vulnerable when receiving medical care. A medical facility that is less than clean sends a message of apathy, indifference and shoddy work that without a doubt carries over into the kind of treatment patients believe they are getting. Whether you run an ambulatory care center, assisted living facility, surgical center, hospital or medical clinic, the state of your facility speaks volumes. Make sure it is saying the right things.
Patients Unhappy With Dirty Medical Facilities Become Negative Advertising
We all know the adage about how happy customers tell a few people they loved you and unhappy customers tell EVERYONE right? It's true. People who are upset or displeased about an experience talk at length about it with as many people as will listen. On top of that, HCAHPS (Hospital Consumer Assessment of Healthcare Providers and Systems), give them a megaphone. HCAHPS scores matter to your medical facility and one of just nine patient satisfaction measures is "Cleanliness of the hospital environment."
Why Patients & Their Families Will Notice Medical Cleaning Shortcuts
One of the things we can all count on with medical care is the wait. Doctors are overbooked or coming out of surgery, other patients are late setting appointments running late the remainder of the day or perhaps a routine appointment turned into a 45 minute consult. Admitted patients spend even more time hanging out with not much to do. Whether we like to admit it or not, healthcare patients and families tend to spend a fair amount of time waiting and when people are waiting, they are just looking around noticing. Maybe they are noticing the disturbing stain of liquid dripping down a wall. Maybe they see the water collecting around a sink in an exam room. Perhaps they zero in on a dirty floor with the image that in a healthcare setting, it is just teeming with bacteria and germs.
Experience Your Healthcare Facilities The Way That Your Patients Do
Want to see what a patient sees? Sit in your lobby after hours and look around. Sit on your exam tables and look around, visit patient restrooms, how happy would you be in these settings. Strive actively to experience your care the way that your patients do. Does your medical facility inspire confidence? Does it reflect the level of care you know your patients receive. Does the cleanliness of your medical facility position you as incredibly competent?
What the Best Michigan Healthcare Cleaning Companies Do Differently
Hospital cleaning is not at all on the same level as office cleaning or routine commercial cleaning. With healthcare cleaning, the stakes are far higher. The best Michigan medical cleaning companies operate differently than their competitors in a number of significant ways.
Great People
They ensure the best team members in your medical facility by conducting extensive screening, background checks and even personality testing. The most professional Michigan commercial cleaning companies also conduct employment verification and check references. Hospital cleaning is serious business and requires the most capable and professional cleaning team.
Thorough, Targeted Medical Cleaning Training For Their Employees
Cleaning a hospital room or a clinic requires an understanding of some basic and not so basic health and safety information. Solid, reputable Michigan commercial cleaning companies that want to earn healthcare cleaning business must be prepared to offer extended training to the professionals that will care for your facility. Blood-borne pathogen and any training specific to the needs of your facility must be a given.
A Solid Understanding of Medical Cleaning & Healthcare Cleaning & What Makes Them Different
There are nearly an endless variety of commercial cleaning companies out there. There's the monolithic, faceless national cleaning companies, there are the bigger local Michigan medical cleaning companies, there are the small but efficient janitorial services and even the 'one man and a van' operations. Business is business and nearly all of these companies will take yours but that doesn't mean they are right for the job. Medical cleaning is different and requires a different set of skills and precision than a general office. If your Michigan medical cleaning company doesn't really understand the unique requirements of healthcare facility cleaning, they simply wont be able to do the work well putting your patients, staff and reputation at risk.
Engaged Management To Insure Consistent Service And A Happy Team
Even very good people over time will get burned out if there is not solid management in place. Great managers can help reinforce great performance and bring stragglers back into line. The result for you being better service delivered more consistently with less input and direct management from you.
Transparent Pricing
Hospital budgets are thinner that ever and most facility managers are need to know precisely what their building services will cost. The most reputable professional medical cleaning companies will lay out precisely the work you will receive and the cost. There will be no hidden fees and no last minute add-ons. With transparent pricing not only can you compare 'apples to apples' when considering janitorial quotes, you and your Michigan healthcare cleaning company have a solid service agreement from which to measure success.
Flexibility to Meet Your Changing Needs
With medical cleaning, you need a company big enough to offer pricing efficiency and staffing flexibility yet small enough to care. While a big, faceless national janitorial company is likely so big your account will be one in a sea of accounts, the smallest commercial cleaning companies just cannot respond to any staffing changes you may need. Medical facility managers have found that mid to large size local Michigan janitorial companies often offer the best of both large national cleaning companies and smaller locally owned Michigan medical cleaning services. A large local company will offer the responsive personal service you want and the bulk material discounts, staffing flexibility and service menu you need.
Extensive Special Service Menu To Meet Many Facility Needs With a Single Building Services Contractor
You may not always need painting, window cleaning, light plumbing and electrical, construction cleanup, HVAC and more, nut isn't it great to already have a great building services contractor in your back pocket when you do need it? Save your time and money by partnering with a medical cleaning company that can offer you more of what you need in one place.
The Systems In Place to All But Guarantee Success
Cleaning companies are made up of people and people aren't perfect. While no medical cleaning company can guarantee perfection, they can put in place the systems and checks to create responsive, consistent health care cleaning in your facility. These systems may vary slightly by company but if a cleaning company can't tell you specifically how they insure great service, then chances are they wont. Ask about their employee screening and training. Ask how they train specific to healthcare facilities. Have a prospective company walk you through what happens when a customer has an issue. Problems will happen and companies that know this and are positioned to address it head on and quickly are more likely to deliver the service you and your facility require.
Why Local Matters
Have you heard the saying about the economy that goes: when the nation gets a cold, Detroit gets pneumonia. Michigan has made a slow recovery but where we have succeeded and built a safety net, you can be sure local businesses were involved. It is more important than ever for us Michiganders to pull together, invest in Michigan made products and services, and support one another in business and industry. When two Michigan based companies, like a local Michigan medical cleaning company and your business form a working relationship, the local economy benefits. Some of the benefits of dealing with a made in Michigan cleaning service include:
We pay both local and state taxes to Michigan
Our profits are reinvested locally
We create careers for local Michigan residents
On the other hand, national cleaning companies effectively take money out of our state and local economy. Their profits go to their shareholders, and they don't strive to provide stable careers for local Michigan people. There are also many advantages to working with an independently owned medical cleaning company. Privately-held companies aren't beholden to shareholders, so they can reinvest more in the company, the employees, and the appearance of the customer's facilities. They can also adapt to changes in the industry in real-time, providing new procedures, technology and/or products that benefit your business in a timely manner.
While the little guys in cleaning can handle large, complex accounts like a medical facility, there are a number of local Michigan medical cleaning companies that are large enough to care for your facility with professionalism, responsiveness and consistency while offering all of the benefits of a local Michigan company that you can build a long and successful business partnership with.