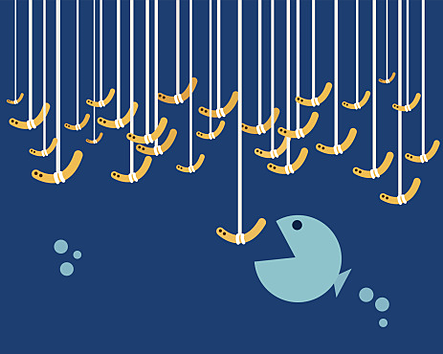 Perhaps you have decided to finally seek out the services of a professional commercial cleaning company. Or maybe your current janitorial service provider just isn't cutting it. In looking for a building services contractor, you are overwhelmed with just how many companies are out there. There are hundreds if not thousands of cleaning companies: one-man operations, cleaning start-ups, professionally operated local Michigan janitorial services, large national cleaning companies and more. Then you consider pricing and it's all over the place. Of course most facility managers operate with a pretty tight budget. So how is a Facilities Manager to find the lowest price for the most service, consistently and responsively delivered?
With Janitorial Services, Do You Really Get What You Pay For?
With janitorial pricing, it really isn't a matter of "you get what you pay for." If only it were that easy right? In the cleaning industry, price just doesn't precisely correlate to service. Because of the perceived low cost of entry into the cleaning business, many new companies emerge every year. Most are out of business within a few months of course, but while they try to operate, they can muddy the waters with confusing, nonspecific pricing. Some cleaning companies will price low in an attempt to win your business, only to quickly realize that such rock bottom pricing is simply unsustainable. There's nothing like being asked for more money after budgets are done to throw a wrench into your building services plan. Other cleaning companies will just throw a number at you hoping you won't compare janitorial pricing. Their higher ticket price might suggest that they'll do a great job, but pricing isn't what determines quality, rather professionalism and the systems to insure consistent, responsive service.
Best Cleaning Practices Balanced With the Lowest Responsible Price
Whether cleaning around hospital patients, children, allergy or asthma sufferers, safe, effective cleaning procedures are increasingly important to insure the lowest responsible price. Lowest responsible price means how can we protect valuable building assets and ensure the safety of its occupants while still meeting conservative building maintenance budgets. Sure, as facility managers we can just go with the lowest price but if the services don't fall under the 'responsible' levels, then we will lose money and valuable time over the long run. A professional, agile, knowledgeable cleaning contractor will be armed with the information to help you strike the balance with effective, safe cleaning that also meets reasonable price points. But in order to find this balance, you need an established janitorial service that knows enough about their business to help you determine what your building really needs and price it both fairly and accurately to insure consistent service.
Working With Your Building Service Contractor to Determine What You Need
Labor is anywhere from 50-70% of your Building Services Contractor's (BSC) cleaning budget. An experienced commercial cleaning service will carefully listen and evaluate your cleaning requirements. This is necessary to determine the correct amount of labor. Some BSC's may be able to simply calculate based on the square footage of the building. But most will require more information including:
Square footage of carpet, non-waxed tile, waxed tile, etc.
Number, size and quantity of fixtures in restrooms.
Employee population
Number of daily visitors
Quantity of shifts
Specifications or Work Load
This determines in a very precise way the exact labor hours your building needs.
Knowing the type of cleaning chemicals your building needs is another critical component to putting your program together. Taking into account the type of facility you have (factory, medical, office, school, etc.) and sensitivities of your buildings occupants are necessary. These days, people report intolerances to a variety of odors. And green cleaning, even green sealed, do not always address allergens. So a professional BSC will ask you questions about your building and the people too.
Selecting the right equipment is another key factor to calculating the lowest responsible price. Knowing your buildings specific needs is critical. For example, back pack vacuums are wonderful in 98-99% of carpet applications and give you the best bang for the buck. But if you have plush carpet and want to see the traditional "M" lines the savings of a back pack will be over-ride by the frustration of not seeing the lines in your carpet. Likewise if you have lots of hard floor surfaces and your contractor does not suggest a floor machine you may save some money but if you're in a inclement weather climate you may be disappointed in the winter with all the mop lines left behind.
Do you like a professional looking staff in your building? Many BSC's save money by not issuing uniforms or pictured ID badges. They allow their staff in the building wearing whatever. You may want to make sure your service provider provides uniforms and verify it by making sure it's in their budget. One of the most frightening experiences for many people is seeing someone in their building whom they have no idea what they're doing. A proactive BSC will help your peace of mind with uniforms and badges and even an introduction of their employee(s) before starting.
The Janitorial Pricing Balancing Act
The lowest price is not always the responsible price. And it is possible to get safe, healthy, consistently good cleaning that still is in line with your building services budget. Working with an established, professional, local Michigan commercial cleaning company that offers best practices is optimal. Practices that will insure a job well done like guaranteed responsiveness, quality employees in your building, proper training, green cleaning options and more. An educated consumer will get more satisfaction from a partnership with their building services contractor or janitorial company if they have transparent business practices, including understandable, specific, transparent pricing. A little up-front due-diligence will create a long-term partnership and avoid the unpleasant experience of canceling vendors and the painful process of finding a new cleaning service or janitorial provider.