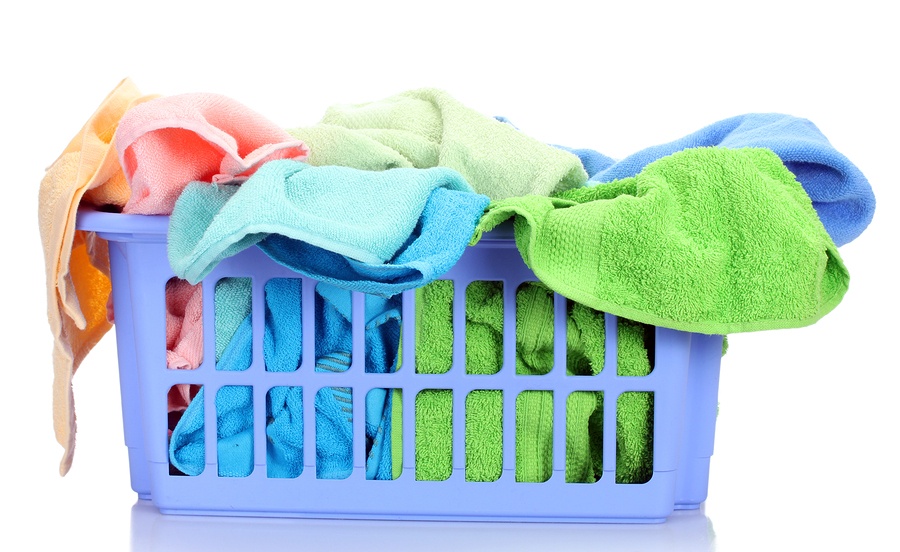 Office cleaning may seem like a straightforward service that can be delivered quite efficiently with no major issues, you know, clean restrooms, an inviting lobby, trashes emptied. And yet, talk to any Facility Manager and you will find that getting effective office cleaning can be much more challenging than at first it might appear. Sure, there are a ton of choices when it comes to finding a professional janitorial service but really, look at the pool of office cleaning companies and you are going to find only a handful of commercial cleaning services that will deliver effective, responsive professional office cleaning services at prices that work with your office cleaning budget.
Because you have a crowded office cleaning marketplace on one hand, but a real lack of meaningful choices when it comes to value, it's no wonder that so many Facility Managers feel stuck with a office janitorial service that has thrown in the towel. If you manage a large office building, you may be rethinking your current office cleaning services. Or perhaps you have tried to manage an in-house office cleaning team only to find it more hassle and more money than it was worth and yet, attempts to find a professional commercial cleaning contractor have left you with lackluster service and a contract you can't wait to reach the end of.
For Real Value With Commercial Office Cleaning, You Must Choose Your Partner Carefully
Every Facility Manager wants to hit that sweet spot where quality service intersects with reasonable price to create real value. What do we usually find instead? Cheap but crummy office cleaning or expensive and better, but not impressive for what you are being asked to pay. While there are choices in office cleaning contractors, getting effective cleaning can feel impossible. The reality is that nearly anyone with a mop and a bucket can whip together a website and call themselves an office cleaning company. With the perceived low start up costs, many people try their hand at office cleaning.
Office Cleaning Isn't the Slam Dunk Some May Think It Is
Although office cleaning may seem like simple, easy work, running a profitable, effective commercial cleaning company is no easy feat. With tight margins and high employee costs, the office cleaning companies that survive have learned to tighten their belts and do more with less. That doesn't mean cutting corners to make more money, it means getting better. How does a Detroit commercial cleaning company get better? They invest in state of the art equipment so they can work efficiently. They systemize management practices in order to make sure work that is promised gets done. They put innovations to work for them so they can continually drive efficiencies in their business saving their customers money. And they invest in effective hiring and training to create the best teams. The successful and effective cleaning services in Michigan and beyond, professionalize their businesses to be better, faster, more cost effective and reliable. Startups, "one man and a van," and 'Mom & Pop" companies just can't operate at this level.
If Your Office Cleaning Service Cuts Corners in One Area, You Can Bet They'll Cut Corners Everywhere
Cutting corners is not the answer to saving money in your office cleaning. Yes, you can work with the right office janitorial services to develop a cleaning spec that balances your needs with your budget, but cutting corners implies your office cleaning company just decides on their own to do less somewhere. Maybe they'll do less work, or maybe they will cut corners with their processes. Either way, it is you the customer that loses. Let's say for example, your janitorial company takes shortcuts with their hiring process. Facilities are most often cleaned after business hours. You don't want a steady stream of new office cleaners in and out of your building. You don't want office cleaners who have not been properly screened for drug use or a criminal record. You don't want an office cleaning company that will put you at risk with illegal hires. You need a commercial cleaning company that screens employees and conducts, at minimum, the required drug testing and criminal background checks. These significant elements in the delivery of solid office cleaning services gets neglected all too often in smaller office cleaning companies trying to compete.
Has Your Office Cleaning Company Given Up On Cleaning For Health?
While much of your office cleaning will involve basic tasks like emptying trashes and vacuuming, there is more to a clean office that just what you can see. Offices are highly trafficked areas and as such, can be an easy way for disease-causing germs to spread if your office cleaning company does not clean for health. The best Michigan office cleaning companies understand that beyond surface cleaning, there is cleaning for health. Cleaning for health is cleaning done with the objective of reducing and eliminating disease-causing germs and keeping employees, customers and visitors healthy and safe.
How do the best office companies clean for health?
They put a special emphasis on high touch surfaces like door handles, phones and other touch points.
The use EPA approved disinfectants where appropriate, following required dwell times.
They use industry best practices like color-coded rag systems in order to reduce the risk of cross contamination.
They use green cleaning chemicals and green cleaning practices wherever possible.
They are mindful of improving indoor air quality by their use of HEPA filtered vacuums and green cleaning products and methods.
Cleaning for health not only assures a safe, healthy and welcoming office environment, it can impact profitability. When an office janitorial company fails to clean for health, more people are exposed to illness-causing germs, more people get sick and absenteeism goes up while productivity goes down.
Finding An Office Cleaning Company That Hasn't Given Up On Service & Value
While it can be hard to distinguish from those office cleaning companies deserving of your business, those that have given up and those office janitorial services that never really got started, you can find an office cleaning company that offers effective service at a value you can be happy about. But finding a great Michigan office cleaning company requires effort and it isn't likely to happen by accident, there are just too many sub par office cleaning services out there for you to stumble upon an exceptional one. Adding to that difficulty is the fact that many of the less than effective companies will tell you they are great requiring that you substantiate nearly everything a prospective commercial cleaning company in Michigan tells you.
What do the best commercial office cleaning services have that truly set them apart?
Systems that work to solve any issues in your office cleaning in real time
A commitment to Smart Cleaning, a way to save money and increase value
CIMS-GB Certification demonstrating a commitment to lead the pack
Effective, affordable green cleaning choices to help meet your green cleaning & sustainability goals
A professional and system-based method to make managing office maintenance seamless
Office cleaning bids & commercial cleaning prices that are easy to understand
Documented training programs that substantiate their claims of great people
Testimonials Real customers willing to be honest about how they deliver on their promises
The most effective commercial office cleaning companies don't just follow the rules of the game, they create them by taking the lead in professionalizing their businesses and upping their game through continual improvement.
Is There Help For Identifying Effective Office Cleaning Companies?
Within the office cleaning industry, there is CIMS certification (Cleaning Industry Management Standard). CIMS certification offers an incredibly helpful way to weed out many sub par office cleaning companies. CIMS certification gives commercial office cleaning companies a framework to establish and verify their competencies in areas of the business that most directly impact you as an office cleaning customer. Not only does CIMS certification show a significant commitment to be among the highest performing companies in their industry, it is a challenging process that weeds out office cleaning companies just not committed to delivering their best. CIMS certification can offer a shortcut and starting point that can make finding the hero in a sea of office cleaning companies that fall short, an easier, more streamlined and effective process.