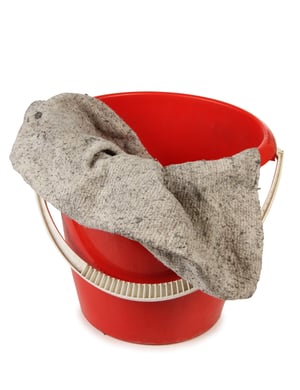 If you run a large office building, you may be considering contracting with a commercial office cleaning company. Or perhaps, you are rethinking your current office janitorial service. The reality is there are many, many choices when it comes to office cleaning and yet with a seemingly unlimited number of choices, there are really only a handful of companies that will deliver responsive professional office cleaning service to your facility at a reasonable price. This mix of quality service and reasonable price is where you'll get real value from your office cleaning and value is in short supply today.
Why Is It So Tough To Find Professional Office Cleaning That Delivers Results?
There are a great many choices in office cleaning services but getting results can feel impossible. Part of the issue is that nearly anyone with a rag and bucket can call themselves an office cleaning company. With the perception of low cost of startup, many people try and fail to make it as office cleaners.Even though cleaning might seem like easy and straight forward work, in today's environment with tight margins and high employee costs, the commercial cleaning companies that are profitable must learn to work at the top of their game doing more with less. That means state of the art equipment, tight management practices, thorough training and more. Startups and "one man and a van" operations just cannot operate at this level.
Office Cleaning Requires Real Cleaning Knowledge, Systems & Security
With office cleaning, there is much more to it than you might imagine. Because office cleaning normally takes place after business hours, office cleaning requires a level of autonomy from workers that have been carefully screened to insure safety in your facility. You don't need to hire a national cleaning company for your office cleaning to be responsive but you do need a large enough local commercial cleaning company that is capable of putting the right people in your facility. What does that mean? That means that your commercial cleaning company must carefully screen employees and do all required drug testing and criminal background checks. These are the kind of critical elements that all too often get missed in smaller office cleaning companies trying to compete. Additionally, since offices are generally high traffic, high touch environments, cleaning for health must be considered.
Cleaning For Health In the Office Environment
Sure your office cleaning team must empty trashes and leave the office looking clean but there is more to clean than what you can see and the best Michigan office cleaning companies know this. Beyond surface cleaning, there is cleaning for health. Cleaning for health is cleaning that is done with the goal of reducing and eliminating disease causing germs and keeping employees and even front line cleaners healthy and safe. The best office companies clean for health by:
Focusing attention on high touch surfaces like door handles, phones and other touch points.
Using EPA approved disinfectants where appropriate with attention to required dwell times for all cleaning products.
Reducing the risk of cross contamination through industry practices like color coded rag systems so the towel used to clean the toilet is never used to wipe of your desk.
Improving indoor air quality through the use of HEPA filtered vacuums and green cleaning products.
Cleaning for health is certainly an important factor in creating a safe, healthy and welcoming office environment but it can also have a major effect on your bottom line. The more germs are allowed to propagate in your offices the more they get passed from one place to another. Subsequently, more people are exposed and more people get sick. More ill employees means reduced productivity and more sick days, which directly cuts into profitability. Not only is cleaning your office for health the right thing to do, it's the smart thing to do.
How Can I Find An Office Cleaning Company That Is At the Top of Their Game?
You can find a solid Michigan office cleaning company but it means expending some effort to separate the greats from the fakers. Any office janitorial company can tell you they are going to do a great job but how do you really know if they are up to the task of keeping your offices in tiptop condition? To find a professional, responsive office company, your office janitorial service should have:
▪ Systems that work to solve any issues in your offices without delay
▪ Full compliance & CIMS-GB Certification
▪ Green Cleaning options to help you meet your green cleaning & sustainability goals
▪ A professional and system-based method to make managing office maintenance hassle-free
▪ Documented training programs that substantiate a commitment to their industry & your business
▪ Testimonials do other facility managers or companies you work with have recommendations or referrals?
Additionally, within the janitorial, cleaning and building maintenance industry, there is CIMS certification (Cleaning Industry Management Standard). CIMS certification can be an invaluable tool if you are searching for an office cleaning company who will deliver what you and your facility require. CIMS certification gives commercial office cleaning companies the chance to prove their competencies in areas of the business that most directly impact you the customer. Not only does CIMS certification show a real commitment to be among the industry's best, it is a challenging process that weeds out office cleaning companies just not committed to delivering their best. CIMS certification tells you as a Facility Manager that you have partnered with a committed professional commercial office cleaning company dedicated to building a long-term relationship with you and your facility.