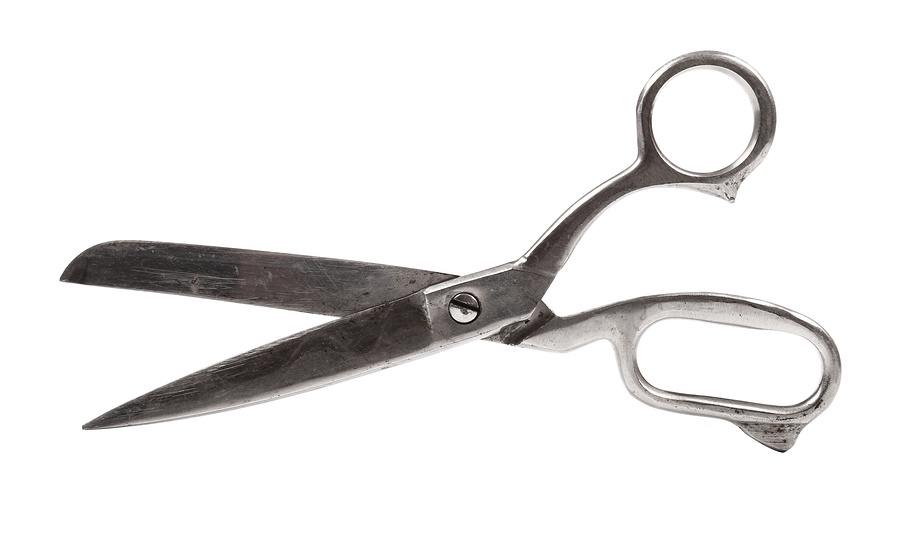 Cutting corners is generally seen as a BAD thing in the service business. So is there any time it's ever okay for a janitorial company to cut corners? The answer might surprise you. Yes, there are times, very specific times only, when it is definitely okay for your commercial cleaning company to cut corners and that is when you are working with a less than optimal or reduced budget to maintain your facilities. Of course, your janitorial service should only do this after working with you to put together a plan that gets you the necessary services you need while waiting out a budget crunch.
Though the Economy Has Recovered Budgets Are Slow to Recover

Although the economy has finally rebounded, consumers and businesses are still alert for the sign of another recession. Companies continue to be cautious leaving many facility managers in a budget freeze. And many owners and operators are looking for new efficiencies and tightening belts to stave off bigger solvency problems should the economy take another dive and compete in the global marketplace. One area many businesses frequently look for further savings is their Janitorial Budget as it is typically a considerable part of their Facilities Budget.
Every Customer Wants a Better Value For Their Cleaning Budgets
It is not uncommon for customers to expect year over year savings in spite of inflation, increased hard costs and health care costs go up. Neither facility managers and janitorial companies are unfamiliar with trying to get creative about squeezing dollars out of already tight janitorial budgets. As a janitorial company, we understand the pressure to find even more efficiencies. Yes, in a perfect world you would have the money to have your facility cared for from stem to stern but in tougher times, we have all learned to do more with less.
When our customers or would-be customers have hard numbers they must work with, we work hard to make such savings achievable. Labor is the single largest factor in Janitorial Pricing, so it is the first place that cuts are typically made. Is it possible to cut labor without your facility's janitorial services falling apart as fast as your facility? It is possible, but it isn't easy. Service cuts require a real partnership between you and your facility maintenance company. They also require your custodial company to be experienced. Without experience, a janitorial service won't even know where to start. Only Detroit janitorial companies that are nimble, responsive and experienced can find a way to get the job done with less, what we call smart cleaning.
Smart Clean: Can Your Commercial Cleaning Service Do More With Less?

The way in which we can do more with less and still get an acceptable level of maintenance is called Smart Cleaning. When budgets are roomy and pockets are flush, a janitorial service in Michigan will typically work through a cleaning specification from beginning to end, each night or proscribed cleaning interval. This means vacuuming each floor each night never mind some areas of your facility are much more heavily trafficked than others. A fully staffed janitorial service would empty every trashcan every time and mop without attention to whether it was needed or not, it was just a habit of completing tasks. The reality is that a fully staffed Detroit commercial cleaning company with ample time to do every line item every time is ideal. It keeps your building in ready to go, tip top shape 27/4. And yet, with razor thin budgets and demands for greater efficiency, many Facility Managers have been forced to work with their commercial cleaning company in Michigan to focus where the need is greatest. With Smart Cleaning, your janitorial services and you look at how your facility is really used, where there is the most traffic, which areas are most critical for both productivity and your reputation and where you can reduce services and where you cannot.
Smart Cleaning
May Be the Answer to Your Janitorial Budget Questions
Smart Cleaning will help you get the most from your Detroit Janitorial budget without dropping your facility maintenance and cleaning below an acceptable level. Smart Cleaning is pinioned on recognizing what your essential services really are and what important, but non-essential services you can complete less frequently. Commercial cleaning prices can sometimes be hard to understand but if your commercial cleaning service offers clear pricing, you should be able to tighten up your services to reflect a cleaning budget freeze. But can you and your custodial services company work together to get what you need with the budget you have without your facility maintenance going off the rails?
Your Janitorial Company Must Have Effective Training to Introduce Smart Clean Methods
Smart cleaning works but not for everyone. Your janitorial staff or custodial team cannot train their focus on critical services, like clean restrooms, if no one has trained them to look at their work load in this need-focused way. The realty is that if no one is preparation your office cleaners or cleaning team to clean specifically under tight budget constraints, the work is likely to fall below an acceptable level. This can lead to issues for you in both complaints and even contract and liability issues.
The most critical element of Smart Cleaning is a solid training program so that cleaners can learn and adjust to the use patterns in the facilities they care for. A building maintenance company that puts Smart Cleaning methods to use must wok with their clients and teams identify essential services, adjust their cleaning specifications to reflect your reduced budgets and still hold their team accountable for the work you have agreed upon.
Make Smart Cleaning Work For Your Facility

Maybe you are working with a less than perfect janitorial budget. Perhaps you have been tasked with finding money in the budget for special projects or an expensive update. Your facilities services company can partner with you to identify those tasks and essential services that are critical in your facility while reducing some that are not needed as often. Your cleaning bids should reflect your budget and essential services.
With the help of a professional, experienced, trusted Cleaning services in Michigan, you can formulate a Smart Clean plan that provides the level of service you really need without busting your budget. The best janitorial services for the budget you have can be yours. So cutting corners can sometimes be okay, if you need it, agree to it and know about from the get go. The right Auburn Hills janitorial company will manage your expectations from the start so that you know precisely what services you are getting for your janitorial budget. Just because you must reduce labor or cut some services or frequency of services doesn't mean you cannot expect your Local Michigan janitorial company to complete the agreed upon work with efficiency and attention to detail.
Whether you are a facility manager looking for health care cleaning services, hospital cleaning services, industrial janitorial services, medical cleaning services or office cleaning, the right janitorial company can help you keep janitorial costs down without letting your building maintenance go to seed. Yes, you will have to make some sacrifices but your overall level of clean should remain at an acceptable level.