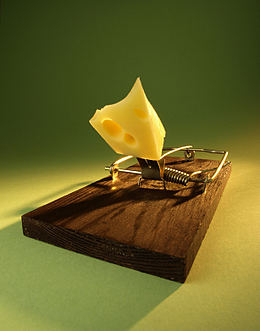 I've learned that your search for a good cleaning service shouldn't go any further than your own backyard. Based right here in our own state there are some wonderful local and mid sized cleaning services in Michigan. These
regional cleaning companies
are experts in the industry and deliver quality service along with the added bonus of knowing the area and keeping money in our local economy.
Finding a
good cleaning services in Michigan
can be a rewarding job. The best cleaning services can bring the benefits of a healthy work environment, quality service at a great value, and various long-term benefits, like an increase in your overall bottom line.
Before you put you and you building out there for pricing bids, you should read up on how janitorial pricing works. This will help you know what to expect and what
questions to ask
. Educating yourself and taking some time to assess your facility and it's needs before hand is the single most important thing that you can do to ensure you get a great value. Without further ado, please check out our
complementary janitorial pricing guide
to aid you in finding the best cleaning services in Michigan.
Next, (unless you're managing a monstrous facility and have millions to splurge on your janitorial service), research the
cleaning services
in Michigan that service your area. You should always know all your options. The best cleaning company will be the one that not only offers various types of services to maintain your building, but are also more than happy to furnish you with references and
testimonials
from their past and present customers.
Mid sized and local
cleaning services in Michigan
that have been around for a while are also a much safer bet then the newer start up cleaning services. The economic situation in Michigan has inspired a lot of people to enter into the cleaning industry thinking that it is an easy job. The truth is, however, that in the cleaning industry, it is essential for employees to be well trained and properly vetted. After all, many cleaning companies come into your building at night when no one else is there. It is therefore very important that you enlist cleaning services in Michigan that perform extensive background checks on all their employees and don't mess around with shady practices like
illegal subcontracting
.
Some other points to look for when considering cleaning services in Michigan are:
Buying and utilizing local services isn't just a trend, it's a business practice that makes sense and it's one that is here to stay. Hiring cleaning services in Michigan is one of the best things you can do to help your company and community thrive, and finding a good cleaning service that is locally based isn't difficult at all. You want to get quality service and a good deal, and the best way to go about that is to outsource with cleaning services in Michigan that are sized and ready to meet all your needs.