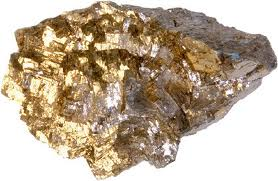 by Don Simon,
I've worked in the cleaning industry for a long time, and over the years I've often spoken to Facility Managers who've confessed that they were somewhat confused when it came time to
select a cleaning company
. When they put the word out that they were shopping around for a new
cleaning service
, so many bids may come back that choosing the best one became an overwhelming and perplexing task.
Many times have I heard that they wish they just knew exactly what to look for in the first place to set apart the best janitorial services from from the rest. So many cleaning companies spring up with various too good to be true promises, and outrageous claims. For example, they may say that "their chemicals are the best", or that "their
microfibers
are bigger", the list goes on and on.
So how does one sort through all these shallow claims to find the real deal?
It doesn't need to be guess work if your armed wwith some
basic information
.
What do you need to know to find the responsible cleaning company that's there to do the job?
The truth of the matter is (and the advice that I always give to my friends and neighbors), is that separating the good contractors from the bad contractors has nothing to do with fancy equipment, bells, or whistles. While those elements are very important, there is still much more to it. The following is a list of things you can look for or check to make sure you're going into business with the right cleaning company:
References: Shining testimonials from current or former clients are a great sign that the cleaning company you're considering is going to deliver quality service. Always be sure to ask for references, just the fact that a company is more than willing to provide them to you is a sign that they'll stand behind their service.
Certification: In the cleaning industry it is very important to be certified, as we work with dangerous chemicals and heavy equipment. Cleaning companies that ignore the need for regulations are probably going to ignore many other important factors as well.
Open Book Pricing and Full Discloser Bidding: From the start, look for a cleaning company that is fair, open, and completely honest with it's pricing. You should look for a company that doesn't bat an eye about the prospect of sitting down with your and going through service pricing, line by line.
Legally Documented Workers: This is very important for a number of reasons. Firstly, illegal workers are usually underpaid, poorly trained, and disgruntled. Secondly, if illegal contracting is uncovered you will be held just as much responsible as the cleaning company who hires them. Always make sure you're working with a company that treats its employees fairly.
Knowledge is power in any situation, and a crucial asset when faced with an important decision such as outsourcing your cleaning service. And make no mistake, it is an important decision indeed. The relationship with your cleaning company is a close one, and often your employees and theirs will be working along side each other. Don't get stuck with a cleaning company known only for it's bad reputation! Know the signs and remember that if it sounds too good to be true, then it probably is.