Building Maintenance Services in Detroit
From clean-up to construction, Stathakis offers a variety of maintenance services.
Power Washing
A thorough, efficient way to clean all types of surfaces, including stucco, stained block, bricks, wood, metal and concrete.
Renovations
Stathakis is your source for all types of renovations, inside and out. We are a one source stop for all your Building Maintenance Needs.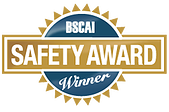 Construction
Electrical
Plumbing
Interior Renovations
Carpet Replacement
Floor Installation
Lighting
We not only can replace your light bulbs, we dispose of them in the most ecologically responsible manner possible.
On Demand Services
These are services that are performed for regular janitorial clients after our normal cleaning duties are complete, during the regularly scheduled shift. They include:
Watering flowers
Oiling Hinges
Tightening screws