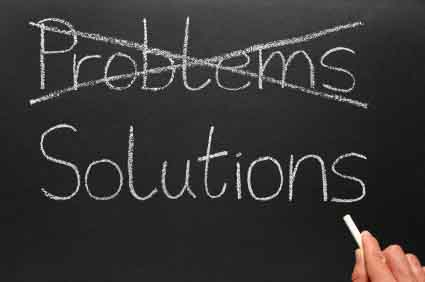 When prescreening various
janitorial services
there are many questions you should ask to make sure that you're entering into business with the right one. Feel free to ask as many as you can think of—a reputable company won't shy away from an intensive interview.
Many will just ask about cleaning services provided, hours, and
pricing
. However, making sure that you're engaging the right company goes far beyond that. The following is a list of further questions you should ask that focus more on who it is that you're
handing your keys over
to and letting into your building at night:
1. How long has your cleaning company been in business?
This obvious question is an important one, because generally the longer a company has been in service then the more
reputable and reliable
they tend to be. When a company has a good reputation to uphold, they'll work harder to do so. Furthermore, while there is nothing wrong with a new start up cleaning company, an overwhelming majority of them tend to be fly-by-night operations.
2. Who in the cleaning company will be handling my account?
It's essential to know ahead of time who it is that you'll be working with, especially in the important (and often daily) business relationship that comes with engaging cleaning contractors. Some follow up to ask to this question are:
How long has the manager been with the cleaning company?
What is their experience?
4. Do you perform background check on all your employees?
Many cleaning companies come into your building at night and have unlimited access to all areas. It's only natural that you want to make sure that everyone involved is 100% trustworthy. The best and most responsible
cleaning company will prescreen everyone
they hire with criminal background checks, employment history, and references. Furthermore, they will only hire
legal employees
and stay away from illegal subcontracting.
5. How are your employees trained?
Dangerous chemicals, specialized equipment, and many other facets are involved in commercial cleaning contracting. The best janitorial services should
train their employees
in the following:
Trashing
Dusting / Mopping
Restroom Cleaning
Safety Procedures
Vacuuming
Customer care
6. Is your cleaning company bonded and insured?
A business cleaning service that isn't insured is like an accident waiting to happen. Professional cleaning contractors carry insurance that covers them—and your business—in case something happens.
7. Does your cleaning company carry out routine inspections for quality control?
When a
janitorial service company routinely checks
in with it's cleaning staff and yourself, you can be sure that high standards will be the norm.
Lastly,
ask for references
. The experience of current or former clients is an unbiased opinion that you can trust will to make or break your ultimate decision. Outsourcing to a janitorial service that maintains
positive testimonials
is a tried and true method to ensure that your cleaning company problems are put to an end.