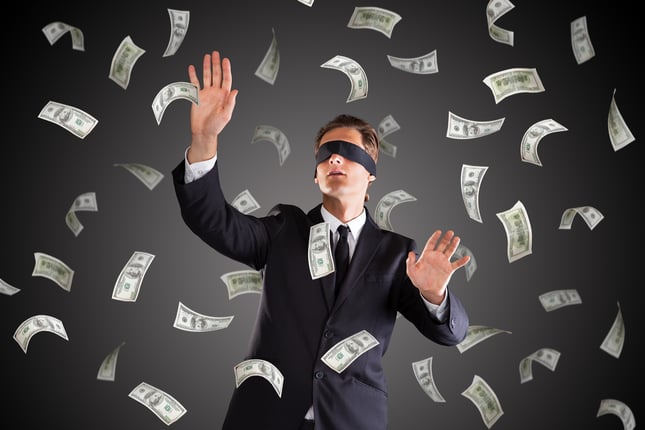 What We Hear From Facility Managers Just Like You
We talk to Facility Managers day in and day out, it is after all, part of our job. The thing we hear over and over again is how Facility Managers are working with tighter janitorial budgets and overall belt tightening and as such, need to hold costs steady or even reduce them. This, of course, is not the ideal but we understand that it is sometimes simply an unavoidable part of doing business. So Facility Managers have to be careful how and where the allot their dollars and yet, no Facility Manager wants to meet budgets at the expense of having a well maintained building. Angry phone calls and an email box filled with complaints is not a scenario any Facility Manager wants to entertain. SO what are you to do if you are in the position of trying to manage both getting your facility properly cleaned AND keeping costs down? If you are working with a reduced or suboptimal janitorial budget WHO cleans your facility is even more important. The best janitorial companies have responded to the economic uncertainty of budget cuts, increased minimum wage and increased employee healthcare requirements with creative solutions and high tech cost cutting measures from machines that do the work faster, better and cheaper to methods like team cleaning which offer more efficient and effective service. The best cleaning services do not always have to cost more. In fact, the best janitorial services can help you maximize your budget, deliver a level of services that lightens your load and keeps your facility clean and well maintained avoiding complaints from employees and tenants.
Finding a Janitorial Services Company That is Ready, Willing & Able
Reduced budgets require an A team, not the B, C or D team. While there are a great many janitorial and cleaning companies, there are only a few that are really poised to do more with less and clean and care for your facility well. The janitorial marketplace is a crowded one and while competition is good for you the customer, often there are so many companies that finding the right one for YOUR facility can be a challenge. And so often, we talk to Facility Managers that think just because they are working with less than ideal budgets, they have to settle for crummy service. Sure with reduced budgets you might not get everything you want but the right janitorial company will make sure you get everything you need. When looking for your next janitorial services company, we suggest you get an idea of the size and types of businesses and industries they already serve in order to avoid those janitorial companies that are simply not going to deliver services up to the standard of work you require.
Transparent Pricing Is Key
The only thing worse than getting less than what you need from your janitorial services is paying too much for it. One way to insulate yourself from unnecessary costs and still get the service you need is to get clear,transparent pricing up front. Not only will this help you find the best value, it creates a map for you and your cleaning company to measure whether they are meeting expectations or not. Cloudy pricing and fuzzy math is a bad sign that a janitorial company either doesn't know how to price their services or is purposefully keeping pricing vague so they can charge you more down the road. A prospective janitorial cleaning service must take the time to acquaint themselves your facility and requirements up front, from the cleaning spec, site visit, they must understand and have a solid sense of your requirements and be prepared to meet them. If they cannot exhibit good planning and process BEFORE they get your business, what is the chance service and quality will get better AFTER they already have a contract? Whatever the reason for the 'fuzzy math,' it will end up making a mess of your carefully planned budget.
Cheap Cleaning Bids Are a Giant Red Flag
While they can certainly be enticing, in reponse to your janitorial RFP very, very low cleaning bids are a giant red flag. Listen, there are unavoidable hard costs when it comes to maintaining large commercial buildings. Think about it, how exactly can a janitorial company do the same work for so much less. Anyone who says they can do it for far less than other bids coming in is either going to do much less than you need or charge you more through hidden pricing and pricing games. Too good to be true pricing can be a sign that your prospective janitorial services company is using illegal hiring. Extremely low janitorial prices can signal an inexperienced company that wants to use your facility as a training ground. A very low janitorial bid can be tempting because when you are trying to puzzle together the pieces of your budget it seems to solve the problem. But overly low pricing will create far more problems than it will solve and it's almost guaranteed to cost you significantly more long term.
Too Good To Be True Pricing Points to Illegal Hiring Practices
Janitorial pricing that is well below the majority of the other bids after a janitorial RFP is a possible indication that the building services company is participating in illegal hiring practices. They might be using illegal hiring to trim costs. Two illegal hiring issues are problematic in the janitorial industry, both of which are bad news for you. First, some cleaning companies hire undocumented workers. An undocumented worker is a person working off the payroll or someone that has not supplied the necessary identification to verify their legal status or authorization to work. Second, some janitorial companies illegally classified workers as independent contractors rather than employees. Dishonest janitorial companies illegally classify workers to avoid the legal requirements a company has when having employees like payroll, taxes, benefits and all of the other things businesses must provide for legal employees. These companies willing to put themselves at risk are certainly willing to put you and your business at risk, it's just not worth the liability.
Sure Price Is Important But Value Is KEY
As a Facility Manager, it is likely your job to find the best prospective janitorial services and stay on budget. When you requets a janitorial RFP, low prices can be enticing but remember, as important as prices are, value is KEY. Price is what you pay, value is what you get. A janitorial services company that does a shoddy job with cleaning and maintenance isn't a good value at any price right? And making things even more complicated is the fact that a higher price point doesn't necessarily translate into better value. Basically, what you need is an acceptable level of facility maintenance at a price that comes closest to your targets. You have service and you have price and where they intersect is where you find the greatest value. So how do you recognize those commercial cleaning companies that really understand value? There are some signs that point to a janitorial service company that truly understands service and value.
The Best Janitorial Companies Know How To Make the Most of the Budget You Have
It takes a certain kind of janitorial company to do more with less. Although it might seem counterintuitive, if you are asking for a janitorial RFP and dealing with reduced janitorial budgets you need a better, more experienced and resourced company to clean your facility. Some Facility Managers are under the impression that the better companies MUST cost more but in fact, the very fact that they are experienced and resourced can dramatically cut overall costs. For instance, the best janitorial professionals have a clear understanding of where you CAN and where you CAN'T reduce services that can only come with experience. If a janitorial services company is experienced, you aren't going to be their first customer who was working with a less than optimal budget. And experienced, knowledgeable commercial cleaning companies understand Smart Cleaning, Team Cleaning and have invested resources into using equipment, supplies and processes that all save money and time. Smart Cleaning means a janitorial company will strategically focus on the areas of your facility that see the most traffic and require more attention while maintaining less used spaces less often or as needed. Team cleaning is when duties throughout a building are assigned to specialists thereby reducing the need for extra equipment as well as creating specialties and efficiencies that save labor hours, the single biggest component of janitorial cost. They make themselves more efficient so that they can be cost competitive while still providing a quality baseline of services. Those janitorial companies that are better equipped and employ the most efficient cleaning processes are much more likely to be capable of delivering effective janitorial services at a lower cost while still making a profit themselves, a necessity in any business.