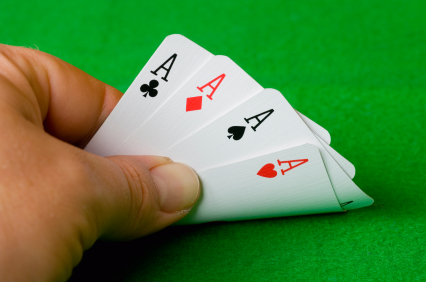 Top Shelf Janitorial Services Don't Have to Be a Pipe Dream
Can you imagine how easy your day-to-day operations would be if you could just find the best janitorial services provider? As a Facilities Manager, how much weight would it take off of your shoulders to have a great janitorial company in Michigan giving responsive service and being attentive to your needs and the requirements of your facilities? How awesome would it be to have a Michigan janitorial company that does what they have agreed to do without you breathing down their necks or micromanaging them? And yet, a janitorial services provider who when there is an issue, gets right on it? Finding and hiring the best Michigan janitorial services and cleaning company doesn't have to be a pipe dream anymore. Sure there are a lot of subpar providers in the cleaning industry, but there are also many building services companies fully committed and resourced to deliver the best janitorial services to you.
So how do you separate the wheat from the chaff when it comes to hiring an outside janitorial service to keep your facilities in top notch condition? This can be a challenge because often the best sales pitch is not going to be indicative of the best janitorial services provider. We're not saying that a quality presentation of a company means they aren't qualified but the pitch itself is less important than what your Michigan janitorial company isn't saying. In order to discern the winners from the losers you have to know how to ask the right questions, verify the information you are being told and read between the lines. Here are four suggestions to divide and conquer the difficult job of getting the best janitorial services for your business.
1. Check References
Don't just ask for references, do your homework by calling the references as well. Make sure that the references are relevant in that the services they are delivering for that client are similar to what you are looking for in your facility. Here are a few quick questions that you can ask references:
How long have they been delivering service for your company?
What do you like best about the service you are getting?
What needs to be improved in the service you are currently getting?
Would you recommend us to hire the service you are getting?
2. Is Your Prospective Janitorial Company CIMS Certified?
In searching out the best janitorial services, industry certifications like the Cleaning Industry Management Standard (CIMS) can help you narrow you search down to the most qualified providers. There are scores of cleaning services out there, all claiming to be the best. A CIMS company is far more likely to provide you with a level of service above and beyond what you would expect or get from most other janitorial companies.
 CIMS is a rigorous, consensus-based standard put forward by the ISSA, (the World Cleaning Industry Association), that is strictly applied to a company's management, operations, processes and general performance. ISSA CIMS certification insures you are getting the best from your janitorial company by assuring compliance and high performance in management, quality of service, human resources and health and safety. Not only are the CIMS certified companies going to deliver a higher level of service, they are likely to be as affordable as lesser companies because they are experts at transparent pricing and they have been in business long enough to understand how to balance cost-savings with a high quality of service.
3. Does the Potential Building Services Company Give You Transparent Pricing?
At the end of the day, pricing isn't about lowest bids or highest bids, it is about a company willing and able to price their service accurately, transparently and deliver on their promises. Too often in the cleaning industry, a host of new operators enter the field each year quickly disappearing after they discover the janitorial services industry is not the quick and easy money they were told it could be. Many of these fly by night operations just don't understand what it really takes to get the job done. They know how to bid low but then reality kicks in soon after and the work starts to fall apart. A truly solid and experienced janitorial service company knows how to fairly price services to insure you meet ever tightening budgets AND get your building cared for properly. With Open Book Pricing, you get exactly the services you are paying for and there is no confusion as to what is included and what is not.
4. Do You Connect With the Janitorial Service Company You Are Considering?
How do you feel about them? Does this sound too out there or almost too simple? Newer research tells us our intuition and "hunches" are much more spot on than we might think. Our brain is equipped to read incredible amounts of information and process the right answer for us almost instantaneously. Often out of need, we over think and talk ourselves into doing business with people when our gut tells us to keep looking.
Communication is key in any service based company and the better you connect with the company you intend to hire, the better you will be able to adjust things as needed. It is very important that you feel that you can openly communicate with your Janitorial Service company when there is a problem. Even if you have found the best janitorial services, people make mistakes and miscommunication can happen to the best of us. A company or contact that makes you feel listened to and valued is going to be the company that is proactive about making sure you are satisfied and willing to
Likewise, when vying for your business, we are assuming that most Michigan janitorial companies are trying to put their best foot forward when trying to get in the door at your facility. If a potential cleaning company doesn't impress you from the start, chances are they won't be there when you really need them.
Most likely you have been down this road before, you know what works and does not work for your facility. If you are interested in some additional resources that will help you shop for the best janitorial services, then download our free "360 Buyer's Guide to Better Cleaning Services." Finding the best janitorial services in Michigan to service your facilities doesn't have to be like looking for a needle in a haystack. This resource is filled with useful tips on what you need to go to market for your janitorial services.