What is the real value of clean?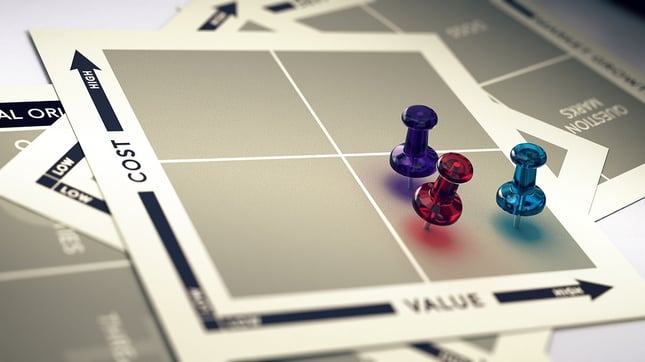 Cleaning Isn't Just a Cost, It's An Investment
Do you think of cleaning your facility as a cost? Cleaning and maintenance isn't simply a cost, there is real value in a well maintained facility. In fact, a modest investment in the cleaning of your facility can have significant returns. Commercial cleaning isn't just about making things look good, there is a direct impact on the bottom line. What areas of your business are impacted by the quality of your facility maintenance?
Productivity
Sales
Absenteeism
Customer service
Employee engagement
Revenue
In fact, on average sick employees alone cost businesses an average of $225 billion dollars every year. Partner with an effective commercial janitorial company and you can not only make your life easier by offloading many of your responsibilities to a reliable janitorial contractor, you can positively impact measurable business outcomes.
Maybe My Business Doesn't Really Need It?
No matter what kind of janitorial services you need, a professional, experienced janitorial company can help add value and positively impact your bottom line.
Detroit janitorial services
Industrial janitorial services
Commercial office cleaning services
Hospital housekeeping
Michigan school cleaning services
Housekeeping services
Commercial floor cleaning
National janitorial company
Restroom sanitation services
Post construction cleaning
Facility maintenance
Effective commercial cleaning and cleaning for health can keep your facility looking good and your employees, tenants and occupants healthy.
What Your Janitorial Services Company Must Be Doing to Net You Real Value
Not every commercial cleaning company delivers value for their customers. When it comes to finding the right janitorial services company, it's as much about value as it is about price. Sure, commercial cleaning involves straightforward tasks like emptying waste receptacles and mopping floors, yet there is much more to a clean facility than just what is on the surface.
The best commercial cleaning companies understand that beyond surface cleaning, there is cleaning for health. Cleaning for health is cleaning done with the objective of reducing and eliminating disease-causing germs and keeping employees, customers and visitors healthy and safe. How do the best janitorial service companies clean for health?
They put a special emphasis on 'hot spot' frequently touched surfaces like door handles, phones and other touch points.
The use EPA approved disinfectants where appropriate, following required dwell times.
They use industry best practices like color-coded cleaning cloth systems in order to reduce the risk of cross contamination.
They use green cleaning chemicals and green cleaning practices wherever possible.
They follow other industry best practices to assure effective cleaning.
They are mindful of improving indoor air quality by their use of HEPA filtered vacuums and green cleaning products and methods.
Cleaning for health assures a safe, healthy and welcoming office environment. Additionally, it can impact your bottom line.
How to Find a Janitorial Company That Will Deliver Value
There is no shortage of commercial cleaning companies and yet finding those that offer real value for your janitorial budget is measurably more difficult. It is prudent to ask for referrals from other Facility Managers or vendors you trust. In the absence of a direct referral, there is another useful short cut for finding an effective janitorial company. You can make professional certification work for you. For instance, the ISSA (International Sanitary Supply Association) serves as the industry association and offers a rigorous certification process for janitorial companies fully committed to aligning with industry best practices. This certification, the CIMS or Certified Industry Management Standard, can be a useful shortcut to developing your short list of potential commercial janitorial companies who are most likely to deliver superior work and real value. As a Facility Manager, the maintenance of your building can be a significant expense and yet, if you partner with a true professional, there is real value in effective facility maintenance.