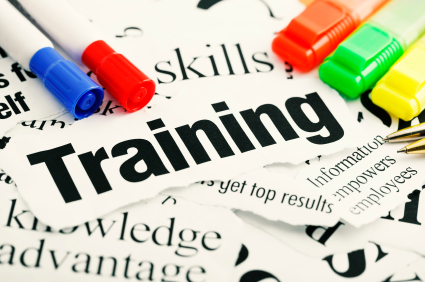 Finding a great Michigan cleaning company comes down to seeking out companies that offer quality, comprehensive staff training. Sure you need to hit a few critical points to deliver solid cleaning services but without sufficient staff training, your services are sure to fall short. Management and communication issues, incomplete and poorly done work and even on-the-job accidents generally boil down to a lack of proper training. While it is not your job as Facilities Manager to train the staff of your outsourced cleaning service, it is a huge headache for you if your cleaning service staff is poorly trained. You outsourced your cleaning services to make thing better and yes, even more manageable for you so why can't you get what you need out of your Michigan cleaning company?
So what are some of the warning signs that your Michigan cleaning company might be cutting corners on vital staff training and how will sub par training short change you and your facilities?
The Janitor Closet Is a Wreck
Cleaning of any facility starts in the Janitor Closet. Normally if there are dirty mop heads and rags laying around, that is what they are using to cleaning your building. Janitor Closet organization should be part of your cleaning service contractor's training program. That means the closet should be organized with a clear path to important chemicals and equipment used in the service of your facility. There should also be current MSDS sheets in clear view in case a building occupant was to have a reaction to anything that is used in the cleaning of your facility. Dirty rags and mop heads will spread germs/bacteria throughout your building, while no MSDS sheets are a source of liability if building occupants ever got sick from the cleaning chemicals. Either one of these items put your company at risk and are easily remedied by your cleaning company providing adequete training.
Your Cleaning Crew Consistently Misses Critical Tasks
If your cleaning company is consistently missing items that you have identified as important, chances are they are not training their staff. A good Michigan cleaning service will systematize the cleaning of your building to include detailed work instructions and checklist to make sure that they don't consistently miss important areas in your building. We are all human and will miss things on occasion, but if it is happening frequently, there is a training issue with your cleaning service.
There Is a Serious Lack of Good Communication & Responsiveness
If your communicating things to the cleaning company that are not getting passed down to the frontline cleaning staff, then your Michigan cleaning company has not trained your cleaning crew how to communicate with you. This can be especially frustrating when have communicated the same thing more than one time and it continues to get overlooked. This also can be the number one factor in a stressed relationship between you and your cleaning company. A good cleaning service will have a communicatin systems in place, like a communications log book at your facility so you can communicate back and fourth with the crew. However, the communications log book is only as good as the people who are trained to use it.
How Do You Insure Your Michigan Cleaning Company Trains Their Teams?
The best way to sidestep these kind of issues is to make sure that you hire a cleaning company that understands how vital proper training is to placing cleaning technicians in your building who can really get the job done right. Any Michigan janitorial service or cleaning company can tell you they train their people but can they show you? A reputable Michigan cleaning company should be able to show you their training process and even document that employees have actually gone through comprehensive training as some companies have "systems" that might be good on their own, but useless if not actually implemented with each employee.
ISSA CIMS Certification Can Save You Time Finding a Michigan Cleaning Company
If you don't have time or don't want to grill prospective cleaning companies in Michigan regarding their training, you can use ISSA CIMS Certification as an alternative. The ISSA is a professional organization for the building service industry and they offer multiple levels of certification that give high performing janitorial companies and cleaning companies management, service and organizational benchmarks to meet in order to become certified. Certainly, membership with the ISSA in itself displays a level of commitment to the building services industry but ISSA CIMS Certification tells you that the cleaning company is consistently doing all of the many things, including employee training, it needs to in order to meet the exceedingly high, ISSA standards.
Any Michigan cleaning company is only as good as its people, and your cleaning crew will perform based upon the training and coaching they have received and the systems in place to guide them and their work. If you are frustrated with your cleaning company and know there has to be a better way, contact us for more information on how Stathakis can help you.