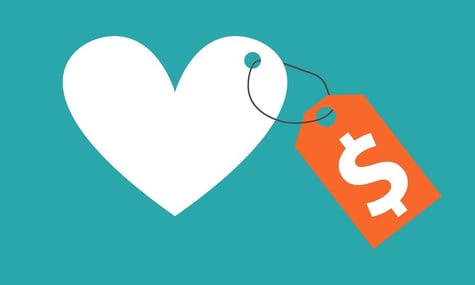 Price Matters When It Comes to Commercial Cleaning Services
Janitorial and cleaning prices are something nearly every Facility Manager has had to contend with. Why are commercial cleaning prices so fraught with frustration? Likely because you are trying to balance two very important but often opposing objectives: you need to stay on budget, but you need to get a level of service that won't cost you money in other places. Too low prices are suspect and for good reason. There are hard costs involved in caring for your building and any company charging you too little is going to either ask for more money in short order or just start doing less. Too many shortcuts and that lower price bid will cost you in unhappy tenants, dissatisfied customers and employee turnover among other things. And at the same time, high prices from your commercial cleaning company don't necessarily translate to better service. Because janitorial pricing can be so arbitrary, it is critical to negotiate with cleaning companies that offer transparent pricing. Straight forward pricing not only allows you to compare bids on a level playing field, it helps you and your cleaning company measure success by understanding what success looks like.
Getting a Maintenance Plan That Is Just Right For Your Facility
Clear, competitive pricing is important but so is a cleaning and maintenance schedule that is customized to the specific requirements of your facility. How is janitorial pricing determined? Typically, pricing depends upon a multitude of factors. First, what are your cleaning requirements and expectations? Are you after perfection or key areas? How often do you want your building cleaned? Second, how large is your facility and does the design or layout make cleaning more or less challenging? Third, does your industry have any special requirements or compliance issues that might impact what is required? For instance, hospital cleaning is going to require a level of detail and expertise that is not necessarily required in at an auto manufacturing plant.
The best cleaning companies can customize a plan that helps you meet the specific needs of your facility and meets your expectations. Janitorial companies that offer a one-size-fits-all solution are not really listening to what you and your facility need and aren't likely to offer the responsive service you need. If a prospective cleaning company doesn't really spend time with you trying to ascertain what you really need and want, you might consider looking elsewhere. How can a Michigan cleaning company meet your needs if they haven't bothered to find out what they are?
The Most Professional Cleaning Companies Can Do More With Less
Low pricing can be hard to resist and yet, it is far better to partner with an established, professional, reputable building services company, especially when you are trying to work with budget cuts. Professional, established and experienced cleaning professionals know where you can reduce services and where you can't. These professional janitorial providers understand that while your commercial cleaning prices must remain low, you must also keep your facility in good condition and your tenants satisfied. When professional, quality service is paired with reasonable cleaning prices, you get real value. Cheap cleaning services become expensive very quickly if critical work is not being done.
How are the professional cleaning services doing more with less? Smart Cleaning can help you get more for your facility with less and still get an acceptable standard of clean. With a more robust budget, a commercial cleaning company can simply use the same cleaning specification followed line by line. Whether it needed it or not, line items like vacuuming every floor and emptying all trashcans happened daily. Certainly a fully staffed cleaning company with time to do every thing, every time is ideal, but razor thin budgets may necessitate that you focus where the need is the greatest. Smart Cleaning means your janitorial and maintenance service focuses on the most highly trafficked areas of your building and cleaning less frequented spaces less often or as needed. A professional, experienced commercial cleaning company can partner with you to create a workable plan for your facility.
Make Your Cleaning Budget Go Further With Flexibility From Your Janitorial Company
Perhaps your facility needs only critical services most of the year but you have seasonal peaks that require more from your maintenance service or cleaning company. Larger, local janitorial companies can attune their staffing to meet your individual needs. That can mean that you do not need to pay for help year round that you really only need for certain times of the year. The best companies have the personnel to staff up or down, as you need it.
The Best Building Maintenance Companies Can Offer Your More
The best and most professional commercial maintenance companies provide solid value, responsive service and understand how to work with the budget you have but there are other significant advantages to partnering with a large, local Michigan cleaning and maintenance company. These commercial cleaning services can save you money by offering you a variety of building maintenance services under one umbrella. Does your facility need commercial window cleaning, commercial carpet cleaning, commercial floor care, painting, light plumbing, electrical or HVAC? The best building services contractors can be ready when you need them. Choosing an existing contractor will likely save you time and money. They already understand your budget, how you work and you in turn trust them to get the job done at a fair price.
Making Janitorial Pricing Work For You & Your Facility
There are real benefits to putting the time in to find the right commercial cleaning company to partner with. You get transparent, clear pricing that allows you to compare bids and keep your cleaning company on target. You can get a maintenance plan that is customized and workable for your facility. You benefit as the most professional commercial cleaning companies understand how to do more with less and your cleaning budget goes further. Finally, you can get a number of added services from a cleaning company that also specializes in additional maintenance services that you may need periodically.