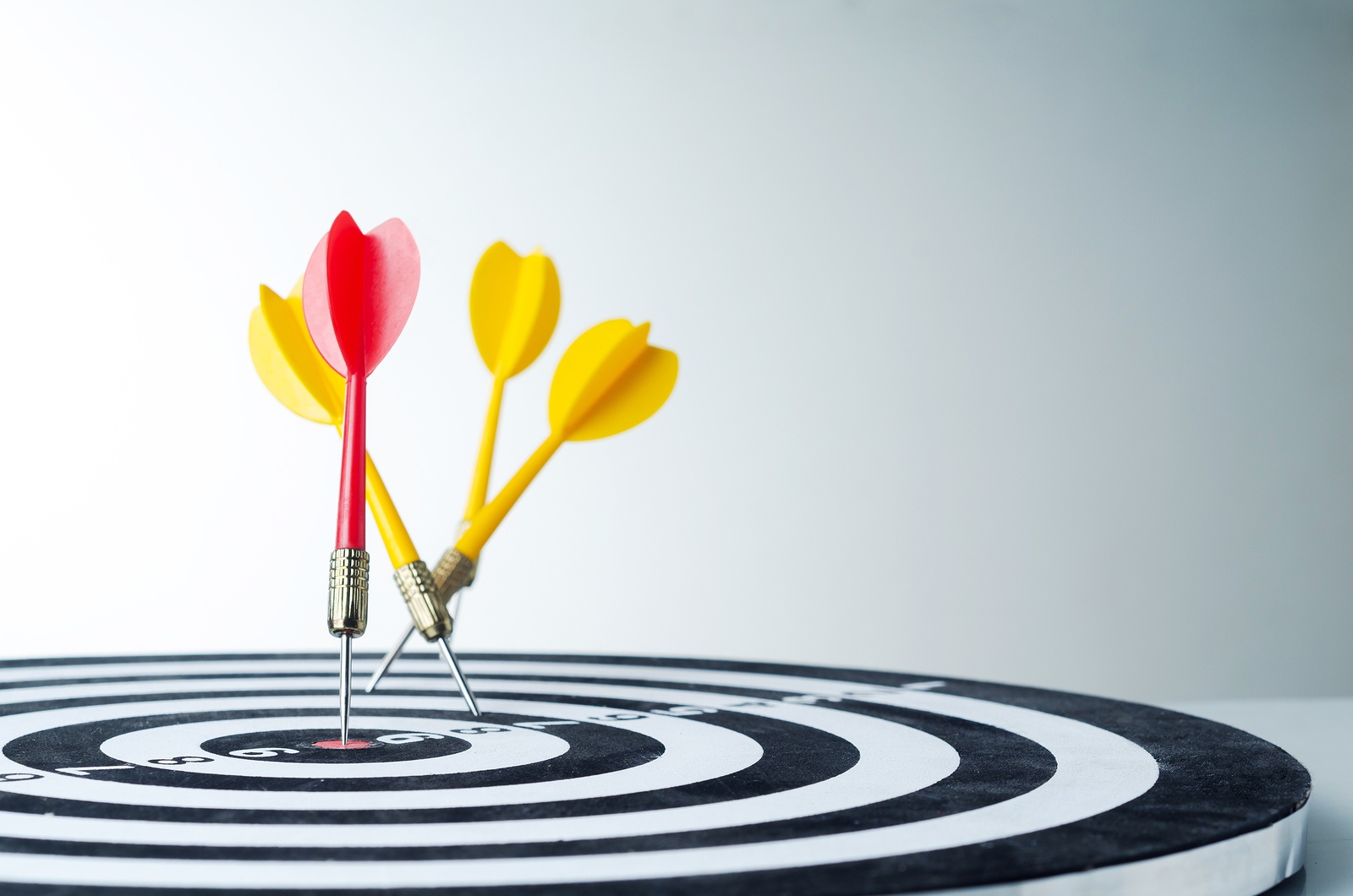 Pricing
The Disasters
The disasters prices are cloudy, often applying fuzzy math that makes it both hard to compare cleaning quotes AND understand exactly what you are getting and what it is going to cost you. Commercial cleaning companies that operate with less than transparent pricing typically either do not have the experience to accurately price their services or they are trying to purposefully obscure what their services are going to cost.
The Masters
When it comes to the masters, these cleaning companies want you to know precisely what you are purchasing and how much it will cost you. They understand you need transparent pricing to compare janitorial quotes and make a wise decision about the best value for your facility. They also understand that having a clear janitorial quote with clear pricing provides a clear picture for assessing their performance maintaining your facility. The "masters" have the experience to accurately price their services helping you make good decisions for your facility with good information.
The Cleaning Quote
The Disasters
The disasters when it comes to commercial office cleaning will often issue a quote without really getting to know or visit your site. The problem with these quotes is they aren't based in reality. Janitorial bids based on square footage alone don't really give a complete picture of how many labor hours will be needed to meet your requirements. A cleaning company that isn't willing to the put the work in at the beginning of the relationship to give you solid information is likely to fail to attend to other details down the road.
The Masters
The master understand that providing you with an accurate cleaning quote based in reality means they have to know more about your building than square footage. They need to square footage broken out by flooring type, the approximate population of your building, how many restrooms you have and any other requirements specific to your facility or industry type.
People
The Disasters
These commercial cleaning companies don't understand that the single most important part of any cleaning business is the people. The disasters may not adequately screen their employees and are not likely to offer the comprehensive training that helps good people do their best. Similarly, subpar janitorial companies often take hiring shortcuts with illegal subcontracting and even undocumented workers putting your business and reputation at risk.
The Masters
The masters in janitorial cleaning services know that people are the cornerstone of any service business so they recruit, hire and screen carefully to find those people that are a great fit for the work. A professional commercial cleaning company conducts thorough background checks including criminal background check and drug screening on every single person who enters your facility. With good people, good training, competitive wages and benefits and solid management, the masters have a significantly lower janitorial turnover than the disasters netting you a better value and more effective building maintenance.
Systems & Processes
The Disasters
Those commercial cleaners that are disasters clearly plan to fail because they fail to plan. Whether through inexperience or a lack of vision and direction, less than good office cleaning companies often leave to chance what the better companies plan for. The maintenance of your large building cannot just be left to chance. Poor commercial cleaning companies don't seem to understand how much planning underpins quality service. They don't see that without systems and processes on every part of their operations, they simply cannot assure any level of consistency or follow through which translates into spotty at best service for you the customer.
The Masters
The best commercial cleaning companies have a plan in place to deliver effective service to you and that includes systems and processes that assure reliability through accountability. This means that the cleaning services company has systems and processes for every important part of their operations including their employee hiring and screening, janitorial inspections, pricing and janitorial quotes, responding to issues and problems, training their teams on issues specific to your facility and so on.
Consistency
The Disasters
Any commercial cleaning company can do the right thing once, but can they do it over and over again for days, weeks, months and years at a time? Poorly run and operated janitorial companies seem to lack the vision, planning and execution to reach a level of consistency that customers can count on. Sure even the masters will occasionally make a misstep but with the disasters, the missteps are weekly and soon add up to a pattern of inconsistent and ineffective janitorial services.
The Masters
Consistency is what can take a commercial cleaning company from good to great. Consistency will also keep complaints off your desk and keep you from having to continually step in to manage your commercial cleaning company's people. Success comes from a company having a clear vision of how they want to operate and serve their customers and then using systems and processes to create the consistency to reach that vision.
Communication
The Disasters
Sure mistakes can happen with any cleaning company, but when the disasters make a mistake, they often compound it by not responding promptly, correctly and solving the problem long-term and not just in the moment. When one mistake becomes two, becomes three and more, it is now a pattern of substandard service. When your current janitorial company slips with regard to service, do you know whom to call? Do they get back to you quickly? Is the issue remedied to your satisfaction? Does your cleaning company use the information to change course so the problem doesn't happen again? If not, you might have unknowingly partnered with a disaster instead of a master.
The Masters
Again, even the masters make mistakes. What truly separates the masters from the disasters is how they respond when things go off track. The masters communicate with you in real time. The best commercial cleaning companies create a plan or solution to the issue and communicate that with you so that everyone is on the same page and knows what to expect. The masters follow up with you afterward to make sure things are really better and their fix wasn't just a temporary band-aid. The masters regularly communicate with you regarding important issues like changes in staff and new procedures. Communication is a critical part of effective janitorial services, and if your cleaning services company isn't communicating effectively, it will start to show in your facility.
Technology
The Disasters
Less than savvy commercial cleaning companies are stuck in the past. They don't have the money or inclination to update their equipment or supplies because they either can't or think it is an expense without a return. So they use dated, ineffective and even dangerous equipment and supplies in your facility putting you at risk and robbing you of the cost saving efficiencies that much of today's janitorial technology advancements bring.
The Masters
The masters understand that effective janitorial services are not about a bucket and a mop. These janitorial companies know that embracing technology helps them offer you the highest level of services and even reduce costs by introducing greater efficiency into their processes. They know that effective service and a healthy, safe work environment are important to you. They are willing to invest in their business and therefore, your own, in order to consistently offer their customers the best, most effective, professional cleaning services.
Industry Best Practices
The Disasters
The disasters probably can't even tell you what the best practices for their industry are much less put them into practice. These janitorial services companies often wing it, and it shows in their service. Maybe it's inexperience or maybe it's apathy but either way, you lose.
The Masters
Best practices are those methods and technique that consistently demonstrate results superior to those attained with other means. Over time, the better becomes the benchmark. In the janitorial industry, best practices apply to nearly every part of the business. Best practices can include people processes, like the best, most reliable ways to find, hire, manage and reward the very best employees. Best practices can include using EPA approved cleaning products and a solid commitment to green cleaning practices. Industry best practices include continual improvement and using technology to reduce costs and improve services. The masters understand that just because best practices aren't mandatory legislated standards, doesn't mean they shouldn't be applied in order to assure a certain level of quality.
CIMS - Certified Industry Management Standard
The Disasters
The disasters may not even be aware of CIMS much less able to achieve it. CIMS, or the Certified Industry Management Standard is an accredited management standard much like ISO 9000 and ISO 14001. Ineffective commercial cleaning companies may wish that had CIMS certification, it is good for business after all, but they don't have the standards or discipline in place to make it happen. The CIMS standards are rigorous and exacting and most companies are not set up professionally enough to meet the CIMS standards of excellence.
The Masters
Maybe some cleaning companies don't see the value in having an outside independent organization verify that you have systems and practices in place that all but guarantee good service, but the masters do. They know that customers appreciate being able to contract with a CIMS certified company understanding that a certain quality standard is already in place. These office cleaning services also understand that CIMS certification is a great way to show potential customers how seriously you take best practices and professional standards.
Here at Stathakis, we have spent over thirty years developing a standard of service delivery. We have worked hard to create lasting relationships with our customers and offer the businesses of southeastern Michigan the service they deserve. If you are a Facility Manager in Ann Arbor, Detroit, Royal Oak, Farmington Hills, Farmington, Dearborn, Livonia, Troy, Auburn Hills, Novi, Plymouth, Downriver or surrounding areas and you are looking for commercial cleaning services, office cleaning, school cleaning, industrial cleaning, medical cleaning or other building services, please contact us to learn more about how we can help make your job at least a little easier and make your facility shine.