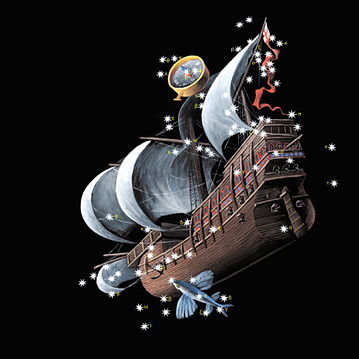 Sometimes being your company's leader can feel like being the only guy in the 3-D movie with 3-D glasses, you just see things differently. As the person who carries so much responsibility for pointing your company in the right direction, you just have a better, more complete view of the big picture. To grow and succeed in the current challenging small business environment, you must have a focused vision to move your company in the right direction. This being the case, most successful leaders put real time and effort into developing their company's direction and goals.
Still, if you have a promising vision for your organization but you fail to get your people to see it, you'll all be left in the dark. On the other hand, if you can share or transplant your vision for the future, you can create a transformative culture and cultivate great people to help you move your organization where you want to go. So how do you share the picture you have for your company's future and how did you get your team excited to share in the success through their effort and involvement?
1. Tell Them And Show Them!
You want them to understand the big picture so show them. You want them to understand how their efforts fit into the larger company goals, so tell them. Leading is often about strategizing and anticipating, things your team may need your help to see.
2. Work Together.
Communicate your progress so that your team can get excited about what they're getting right. On that same note, share in problem solving. Ask for your team's suggestions on how to address the issues that are holding you back. Even if you already think you know the best solution, give your people a chance to come up with it themselves. Not only does this help cultivate talents in your people that will come in handy, you'll get valuable buy-in when the solutions come from them.
3. Celebrate Your Wins.
To cultivate a happy team, you have to do a victory dance once in a while. Your people work hard for you and your organization, they deserve to have a cheering section. While you need to keep your eye on the finish line, you can't afford to let successes go unacknowledged. Over time, employees whose discretionary efforts go unnoticed will eventually stop trying to garner your attention and approval. Acknowledge and reward those team members that are really getting it right. You will cultivate appreciation among your team and encourage lower performing people to get on board and pull their weight.
4. Check In and Communicate.
Certainly as a leader, you are ultimately responsible for forming your company's vision and executing that vision, but that doesn't mean you have to do it alone. In fact, involving your team in every part of the process will actually help you create the right culture and the engaged employees that will help get you to the finish line. So once you have taken steps to help your people see your vision, continue to check in with them to see how they think things are coming along. Allowing your best people to communicate issues can offer you valuable insight and course correction to get you to your goals quicker.
As your organization's leader, you probably do have the best birds eye view of the big picture. If you can successfully share that vision with the people rowing the boat so to speak, you'll have a clear map ahead and smoother sailing on along your journey.