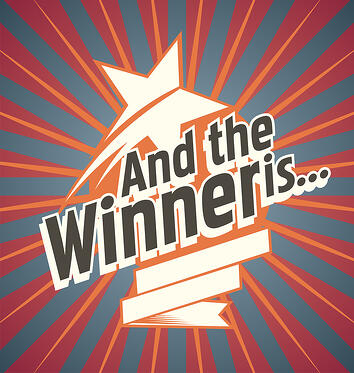 What First Rate Facility Maintenance Nets You
Who wouldn't want to be on the receiving end of top-notch service from their building maintenance company? Instinctively, we know that a great Michigan maintenance company would have a positive impact on things, but precisely what things get better or are improved upon? Getting outstanding service from your Building Maintenance company can have a number of positive outcomes for you and your facility, like:
Lower facility costs
Maintain the lifespan and value of your assets
Increase facility efficiency
Reduce your personal workload
Allow you to focus on other critical areas of Facility Maintenance
Increase overall satisfaction of tenants, employees and customers
Do You Really Want to Be in the Maintenance Business?
One of the challenges of maintaining your facilities in house is that you are basically opting to start a maintenance business on top of your own business. We all know that that kind of multitasking isn't often optimal. There is a great deal involved in handling your facility and building maintenance yourself. You often end up in either a flurry of negotiating meet ups with outside contractors or you are constantly adding permanent equipment, tools and people to your roster when you only really need them sporadically. Think about it, whether its janitorial, electrical or plumbing, going it on your own is a daunting task.
Why Outsourcing Your Building Maintenance Just Makes Sense
When you rely on a premier building maintenance company to manage your facilities, you avoid the pitfalls of going it alone. The right building maintenance company can save you money through the economies of scale. Think about it, from toilet tissue to equipment to people, a facilities maintenance company can resource themselves to do the work because that is their business. Whether they care for your facility or a number of facilities, they are using the supplies, equipment and people throughout their workday in an efficient manner. They also quickly become experts at managing your facility because it is their sole business.
Likewise, with most premier building maintenance companies, you will have a single point of contact. This makes your workday much smoother as you coordinate work or information with one person. On that same note, when you partner with a first rate facilities maintenance company, you forge a partnership that pays big rewards over time. Think about it, the longer you work with a company the more responsive and individualized the service becomes. Unlike a host of outside vendors, your building maintenance company comes to understand the nuances of your building and what you really need from them. And they can manage the coordination of multiple building maintenance services within and across facilities further simplifying things.
Why Comprehensive Facility Services & Building Maintenance Solutions Are A Must
The premier building maintenance companies will likely offer different levels of Facility Maintenance Programs to address the individual needs of your facility. The type of service they provide you is dependent upon what you and your facilities require. What type of options should you consider when shopping premier building maintenance companies?
On Site Maintenance in which full-time Building Maintenance Technicians are dedicated to your facility. This service is typically for larger buildings where there is a need to have immediate care to overlook mechanical systems, electrical service, and plumbing. The benefit of this service is having a dedicated staff that knows the details of your facility to keep things running smoothly.
Multi Facility Maintenance for single clients that need a mobile solution to provide facilities maintenance services across multiple buildings. These kind of building maintenance companies will provide a consistent managed service to multiple locations.
On Demand Maintenance for clients who need that special attention of our Building Maintenance Technicians on less than on a full-time basis. Typically On-Demand services are scheduled in advance or on a reoccurring basis so you can enjoy the benefits of their own dedicated Building Maintenance Technician on a fractional basis. This service is often referred as Commercial Handyman Service.
It is clear that the best Michigan building maintenance companies will help you customize a facility maintenance plan to address the day in day out needs of your particular facility.
Finding a Company Capable of Delivering Premier Building Services
It is one thing to recognize the many advantages in having a first rate facility maintenance company at your disposal. It's another thing to actually find them. So what can you do to separate the heroes from the zeros? First, ask around. Often the best information you can get will come from other facility managers. Second, ask for a show and tell. So often a building maintenance company will have a great pitch but ask them to show you what they tell you. Any premier building maintenance company will be prepared and happy to let you behind the curtain to see precisely how they deliver such great service. Whether its how they screen employee to how they foster easy communication between all the players, the best Michigan maintenance services have systems and procedures to keep everything running smoothly.
Likewise, professional certifications like the ISSA's CIMS can be a great indicator of exemplary service and a high degree of professionalism. This kind of certification is only offered to maintenance companies that consistently use industry best practices in every area of their businesses. Ultimately, if you put the time in upfront, you can find a premier building maintenance company and set up a real partnership that will keep your to do list from becoming unmanageable and keep your facility in premier condition.