Restroom Cleaning
Cleaning and sanitizing your public restrooms is our specialty. Our trained staff disinfect toilets, sinks and countertops, polish fixtures, sweep and mop floors, wipe mirrors and clean walls and partitions.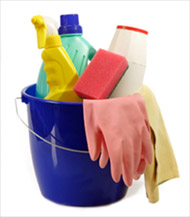 Stathakis uses KaiVac Restroom Cleaning systems, which empowers our workers to deep clean and sanitize your restrooms. This system not only cleans better, but is also cuts labor and chemical costs.
Restroom Supplies
Stathakis can also furnish and replenish your restroom supplies including hand soap, hand towels, toilet paper and toilet seat covers. Our top-quality products include Georgia Pacific paper products, Kimberly Clark and Reliable brand soaps, Glance Non-Ammoniated Glass Cleaner and Crew Bathroom Cleaner and Scale Remover from Johnson Diversy, Comet Scrubbing Cleanser and Germicidal Bowl Cleanse from Spartan.
"Stathakis is fantastic. I know I can count on them to get the job done right, and their management team is outstanding."
Jeff, AT&T