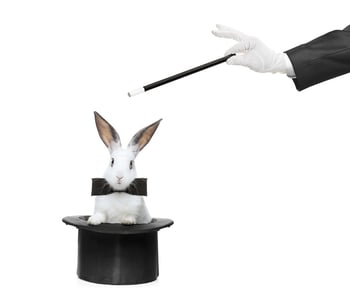 While much of your cleaning and building maintenance takes place after business hours, many facilities see enough traffic to warrant daytime cleaning too. When a lobby has a smudgy door, coffee spills on side tables, overflowing trash or no toilet paper in the restrooms, do you really want to wait until the next day to get things in order? Day porters can assist in daytime cleaning duties to keep your facility looking good, but the real transformation power of a day porter is how their duties can be entirely customized to the needs of you as a Facility Manager, your tenants, your facility and your employees.
Day porter services are designed to help you and your facility with basic janitorial needs during normal daytime business hours. Day porter's duties often include things like trash removal, restocking restroom supplies, keeping entryways and lobbies in sparkling condition, dusting, windows and doors and more. Again, what day porter services offer above and beyond general cleaning is a specific focus on the individual needs of your facility and the people in it.
What Are the Real Benefits of a Day Porter Program?
First, with a day porter daytime cleaning program, you really get to know your day porter and they become like an extension of your own staff. This rapport typically means more responsive service. Second, when you can ask for immediate help with things that come up, you don't have to wait to get issues addressed or try to leave notes or communicate to an evening cleaning crew you rarely see. When you have a daytime cleaner, you can focus on your duties and not be distracted by duties like restocking and more that eat up time better spent elsewhere. With a Day Porter on duty, you get a natural liaison between your commercial cleaning company's nighttime cleaning crew and your facility. And finally, your Day Porter can give personal detailed attention where you need it without you having to write a note and cross your fingers hoping it gets taken care of.
What's the Single Most Critical Factor in the Success of Your Day Porter Services?
Can you guess? It isn't the supplies your cleaning company uses or even state of the art cleaning equipment. The single most critical factor in the success of your Day Porter program is the person your commercial cleaning company chooses to partner with your facility. Cleaning, janitorial and Day Porter programs are service based, and as such, rely on front line employees to deliver on the promise of good service. How successful your day Porter program will be is directly tied to the amount of time and care your Michigan janitorial company puts it into finding the right person or people for your facility. Any cleaning service employee who enters your facility must be subject to a complete and thorough background check including criminal background check and drug testing in order to protect your people and your assets. But even beyond of this, your Day Porter is very different from your nighttime cleaning crew. Your Day Porter works among your staff and tenants, so finding a person with an attitude and personality that meshes well with your team is important. If you are considering adding a Day Porter program, be sure to ask your commercial cleaning and building maintenance company how they go about finding and screening their people.
Ironing Out Workload Issues With Your Day Porter Program
While Day Porter programs can be transformative for your facility, there are some common issues you may run into that if identified early on won't impact the overall smooth running of your day Porter program. First, because your Day Porter is typically given a wide range of duties, it is important that you help them prioritize. It is not uncommon that many people in your building will ask your Day Porter for help, so those requests should come through a lead person who can okay work that will take your Day Porter away from their recurring duties. If your Day Porter is getting multiple requests, it's only natural that they first pick the duties they like to do so having someone help prioritize their work and help manage outside requests can keep your day porter from slipping or becoming overwhelmed by too much work.
Don't Let Your Day Porter & Nighttime Cleaning Crew Duke It Out
The other issue that can pop up with even the best day porter programs is responsibility shifting between the day porter and the nighttime cleaning crew. Because the day porter is often busy, it can be easy for them to relegate some of their duties to the nighttime cleaning crew. Along those same lines, they can start to police the nighttime crew's job and create tension rather than problem solve. To ameliorate these issues you can do a number of things. Divide duties and remind your Day porter that certain tasks belong to them not the night crew and that you hold them accountable for the completion of these. Make sure that your cleaning contractor has the Day Porter and Night Crew responsibilities clearly outlined. If you run into problems, you can communicate with your commercial cleaning company and let them address it. Additionally, rather than police the nighttime crew, encourage and empower your day porter to just remedy the situation communicating with their supervisor if necessary. Your day porter should understand that they make up a team with the nighttime crew and unfinished, incomplete or shoddy work reflects poorly on them as well.
Let a Day Porter Program Transform Your Facilities
Your Day Porter Program can help fill in the daytime gaps so you can focus on your business. When you contract with a professional, reputable Detroit area commercial cleaning company, you can create a lasting partnership that keeps your facility well maintained and protect your valuable building assets. Whether it's discreetly working in heavy traffic areas to keep areas spotless and appealing or replenishing paper supplies in the restrooms, or even running packages upstairs or helping a person move offices, a Day Porter can become like an extra set of hands in your building helping everything run smoother.
For more information on Day Porter programs and whether one might be right for your facility, please contact us for a free, no obligation consultation to help you determine what will work best for your facility.