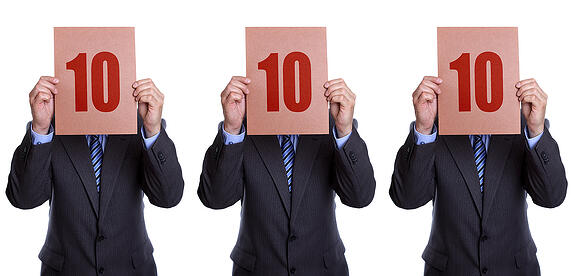 The maintenance of your building is a big job and a critical part of it is your floor maintenance. Whether you have carpet, vinyl, tile or something else, your professional janitorial company must be well versed in the floor maintenance methods that will save you money, keep your flooring looking clean, protect this costly asset and avoid premature replacements.
Why Is Floor Maintenance So Critical?
Dirty or worn flooring reflects poorly on your building.
The best flooring maintenance can save you money.
Flooring is an expensive asset but with proper maintenance you can avoid premature and unnecessary replacements.
So is your building services contractor doing enough to keep your flooring looking good and making this valuable asset last at a cost you can live with?
Floor Maintenance for Commercial Carpets, Vinyl & Tile Flooring
Caring For the Commercial Carpet Cleaning As Part of Your Facility Maintenance Plan
The best commercial cleaning companies have moved from hot water extraction to the better, low-moisture carpet cleaning methods like the Whittaker style of carpet cleaning. The Whittaker style of carpet cleaning is the preferred method for cleaning commercial carpets as it is the most effective, cost-efficient, and safest way to maintain the appearance of your carpet with interim cleaning. Using significantly less water and detergents than traditional cleaning methods means greener cleaning through using less energy, water and harsh chemicals that are not good for the environment. Likewise, low moisture carpet cleaning methods mean your commercial carpets dry fast and can be back in service fast. If your janitorial company is committed to industry best practices, they will utilize this most advance and efficient method to care for your carpets.
The Whittaker carpet cleaning methods offers 5 real advantages:
It is among the most effective cleaning methods.

It is cost efficient.

It is safe.

It is eco friendly as uses significantly less water, energy and detergents.

It is low-moisture meaning your carpets dry quickly and are back in service.
Floor Maintenance of Your Vinyl Composite Tile Or Vinyl Sheet Floors
Any quality commercial cleaning company or maintenance contractor should offer a comprehensive hard surface floor care program including commercial floor cleaning services like:
Stripping old wax, sealing and waxing of your commercial flooring.
Scrub and recoat services, this is ideal for when there is still sufficient wax on the floors but have scratches or marks mar the surface.
Floor buffing/burnishing with your choice of finishes like low-sheen or high gloss.
Professional floor maintenance technicians can help make your hard flooring look great by employing optimal, cost effective floor maintenance solutions.
Ceramic Tile & Grout Cleaning From Your Maintenance Services Company
What can professional floor care do for your ceramic tile flooring? Typically, your professional maintenance company will utilize a low speed floor machine to remove dirt from your tile and to loosen dirt in your grout. Then a wet dry vacuum can be used to pull excess dirt and water from the ceramic flooring. In situations where dirt is ground into tile and there is excessive build up, a safe acid wash can be used to lift ground in grime and excessive dirt build up leaving your floors looking sparkling clean.
Do You Have the Right Commercial Maintenance Company for the Job?
Your cleaning company should employ the best and most proven methods for floor cleaning including the solutions and equipment to leave your floors spotless, hygienic and well maintained. You are paying for the service either way so it might as well be done right. Innovative, state of the art cleaning methods can tackle even the most problem floors. State of the art technology not only means exceptionally clean floors, it is usually more cost effective and environmentally friendly than dated, older floor maintenance methods. Any commercial maintenance company worth their salt is committed to providing specialized cleaning methods for your facilities' floors, including tile, vinyl and carpet. Whether you manage a school, an office building, medical offices, a manufacturing company or any other building, the state of your floors says a great deal about your building and the quality of your overall building maintenance. Finding the right commercial floor care company can make all the difference.