The definition of a Day Porter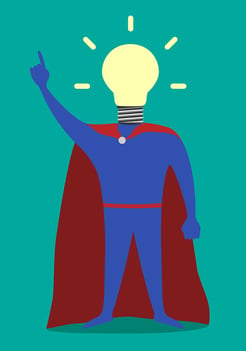 A Day Porter, also known as a Day Matron or simply a Porter, is a person that is stationed in a commercial building such as an office building to assist in daily facility duties which are mostly cleaning related. These duties can include, but are not limited to policing public areas, touching up restrooms, restocking consumable paper/soap supplies, policing entrance ways, changing light bulbs, picking up in smoking areas, checking cafeterias/coffee stations, cleaning up spills, completing specialty detail cleaning, deep cleaning, and performing other duties as assigned by the Facilities Manager.
The Day Porter performs a wide range of duties that is dictated by the facility they service. The Day Porter works in conjunction with the Night Cleaning Team to help provide cross shift continuity, an integral part of a fully managed facility service solution.
Day porters are often the unseen heroes of a facility. These valued team members clean, but they also help support the image of your facility and ensure that customers, employees and tenants are satisfied. Your day porter can provide you as a Facility Manager with an invaluable service, they keep your facility clean and in good repair by helping you tick off items that can quickly overwhelm your 'to do' list.
A Day Porter or Day Porter Staff functions as a daytime cleaning service with benefits. Your Day Porter is responsible for vital services that keep your building running smoothly, like:
Lobby maintenance
Cleaning and maintenance of common areas like kitchens, cafeterias and patios
Policing entrances so they are always looking their best
Monitoring and servicing restrooms
Removing trash and debris
Restroom Restocking
Meeting setup/tear down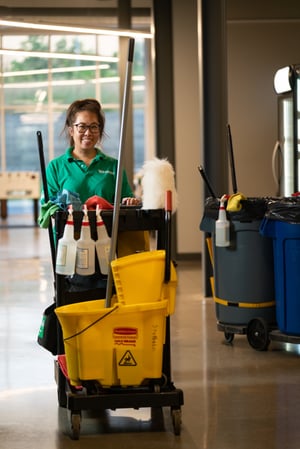 The exact duties of your Day Porter will depend on the needs of your specific facility maintenance and your preferences as a Facility Manager. Generally they are given a set list of maintenance tasks to perform and a schedule on which to perform them. Unlike a nighttime cleaning crew, your Day Porter works during the day among you and your employees and it is here where the benefits appear.
Since they are charged with helping your facility run smoothly, they can assist on a variety of tasks to that end. Maybe it is setting up last minute for that unplanned meeting, pitching in to help an employee move offices, or even running a package upstairs, your Day Porter can be there to help.
Getting What You Really Need Out of a Day Porter Service
When customers ask us what Day Porters really do, we ask them, "What would you like them to do?" To get the most from your Day Porter, you need to identify what kind of daytime help would be most useful to you, your facility and tenants or employees.
Some of our most successful Day Porters are the ones who have created real value for our clients by going beyond the normal touching up of restrooms and keeping the front door glass clean and smudge free. In today's business environment many of our customers are operating on thin budgets and a Day Porter can be just the thing to fill in gaps and lend an extra set of hands to keep your facility on track.
Working With Your Cleaning Company to Establish a Schedule of Duties
Once you have an idea of what kind of help would be most useful in your facility, you should sit down with your commercial cleaning company or janitorial contractor to develop a job description and schedule of duties for your Day Porter services. Knowing what is expected will help your building maintenance contractor help find the ideal person for your facility.
Working together with your janitorial company can help you really flesh out what you need from your Day Porter. You know your facility and your janitorial company knows what has worked well for other facilities. Together you can create a job description and schedule of duties that keeps everyone on track and helps evaluate the success of your Day Porter program.
A Successful Day Porter Requires a Special Kind of Person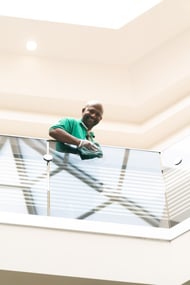 A Day Porter becomes essentially an extension of your own staff. For this reason, it is important that they are a good fit. Likewise, because of the nature of the job, an inherent helpfulness and positive, can do attitude are a real plus in this service intensive position. Your janitorial contractor should understand the importance of finding a good fit for your facility as well as the basics of attracting, interviewing, vetting, hiring and training great teams.
What critical components of hiring must your commercial cleaning service be doing? They must conduct thorough background checks including but not limited to criminal background checks and drug testing. Your Day Porter will work in your building among your staff, you must be able to trust them. Additionally, the best cleaning companies will conduct all of the basics but will go beyond to look for a great fit for you and your facility.
Helping Your Day Porter Help You
To help your Day Porter be successful, it is critical that you define what duties are most important to you. We all have elements of our job we like best and least, if you don't set clear expectations with your Day Porter, the natural consequence is they will gravitate toward their favorite duties and tend to put off doing their less favorite tasks.
Quite often, they are given so many things to do that is all too easy to come to believe that restocking the restrooms or spot mopping your foyer is not as important. It is up to you to make duties and priorities clear.
This also means that you must occasionally you must reign in your staff or team members who might overwhelm your Day Porter with requests. From your Day Porter's perspective, they may not know what or who they can say no to so it is wise to have requests from the team come through you or a point person who can then determine if and how to fit the request into their other duties.
You also don't want to overwhelm, demotivate or set them up to fail with an insurmountable to do list. If there's always a revolving large to do list, check in with your Day Porter to prioritize and schedule things. Good two way communication will help them deliver the highest, most responsive levels of service to you and your facility.
Communicating With Your Janitorial Provider to Keep Things On Track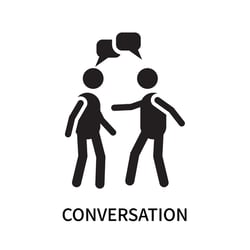 Your Day Porter often becomes an extension of your own staff and so communicating directly with them is often most useful. Still, there are occasions when you will find your janitorial contractor immeasurably helpful. First, because a Day Porter's position is largely defined by your needs, communicating those needs to your janitorial contractor will help you get the most from your Day Porter.
Second, when you are having issues, contact your Janitorial Contractor before everything is off the rails. Your Day Porter is a contract employee and your Janitorial Contractor is there to help you manage them. If the individual serving your facility is not a good fit, let your cleaning company know.
This is a very important position in your facility and you deserve to have a person that fits well. Last, your Janitorial Contractor should have a backup plan in the event your normal assigned Day Porter is ill or requires some time off. You will find that you quickly come to depend on them and even just a day or two gone can negatively impact your facility. The best Janitorial Services will train a substitute Day Porter with the intricacies of your account before they are needed.
A Day Porter can be a wonderful addition to your facility services and help keep your building in good condition and running smoothly around the clock. If you think a Day Porter might be just the thing your facility or facilities need, please contact Stathakis today at (800)278-1884 so we can assist you hire a day porter and design a Custom Program to meet your specific needs.