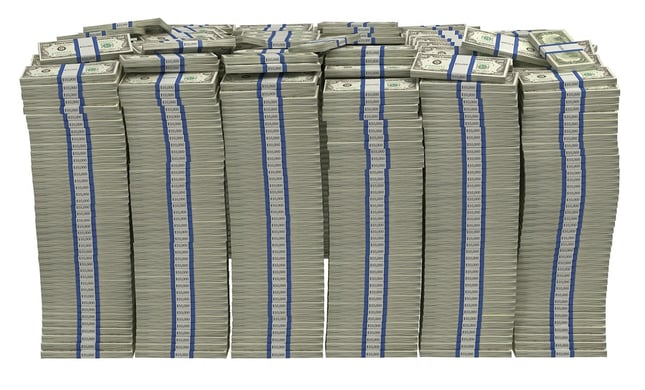 Industrial Janitorial Services So Much More Than Just the Basics
There are a number of benefits to using a janitorial company to handle your industrial cleaning, however, the work is infinitely more complex than basic office cleaning due to regulatory and compliance issues. So if industrial cleaning is more complex, and it is, how do you as a Facility Manager sort through the crowded commercial cleaning marketplace to find the right industrial cleaning service for you and your facility? And once you find them, how much should it cost? Outsourcing your industrial janitorial services can certainly upgrade your facility maintenance, but finding the right industrial cleaning service is the only way to reap the real rewards of handing off your cleaning services to a pro. While outsourcing your industrial cleaning can be the answer to the question of how can I get the maintenance my facility requires while staying on budget or even cutting costs, partner with the wrong or ill prepared commercial cleaning company and it may cost you big in money and headaches down the line. So how can you tell if a potential cleaning company is up to the challenge presented by commercial industrial cleaning? How do you know if they have the systems to really provide effective, responsive service?
Industrial Cleaning Pricing Shouldn't Make Things MORE Confusing
Whether you are looking for industrial carpet cleaning, industrial floor cleaning or straight forward Detroit industrial cleaning services, pricing can be confusing. Why are commercial cleaning prices so often fuzzy or imprecise? First, some commercial cleaning companies are not experienced enough to know how to accurately price their services. Maybe they simply haven't priced and cleaned enough buildings to know how to estimate correctly for prospective customers. Second, some janitorial services companies may purposely provide incomplete or imprecise cleaning bids in order to make it tougher for you to compare cleaning prices side by side. Third, some cleaning companies will provide you a low initial quote but leave out critical services that you will ultimately either go without or pay extra for once you sign on the dotted line. The reality is that you don't want a cleaning company that is inexperienced or willing to play pricing games to get your business. You want a janitorial services company willing to give you a clear quote and stand behind their prices. You deserve to know exactly what is included in your proposed services and what it will cost you.
With Commercial Industrial Cleaning, Price & Value Are Not the Same Thing
No one would blame you for being tempted by an ultra low commercial cleaning quote and yet, these should raise a red flag. A low priced cleaning bid that doesn't give you the services you need isn't a real value. Unusually low commercial cleaning prices point to practices like illegal hiring and subcontracting. They can also be a sign of an inexperience in pricing, which will lead to either service slow downs or paying extra to get critical services. Conversely, one of the challenges of choosing a commercial cleaning company is that while you should avoid overly low industrial cleaning bids, high prices are no guarantee of better service. The real goal with finding the right janitorial services company is value. Price is what you pay while value is what you get. You must consider, are you getting the services you need at the best price you can find? The best, most experienced industrial cleaning companies will work with you to make best use of the budget you have and design a facility maintenance plan around the requirements of your facility.
Experience Matters, Your Industrial Cleaning Services Company Can't Be New To This
Certainly everyone must start somewhere but do you really want to be the training ground for a cleaning company just breaking into the industrial cleaning market? Industrial cleaning presents a level of complexity and compliance that many building services contractors are unprepared for. Sure they may want your business but can they handle it? Do they understand the importance of safety and compliance issues? Do they understand ISO 9001 or the Global Harmonized System of Classification and Labeling of Chemicals (GHS), are they aware of Occupational Safety and Health Administration (OSHA) requirements and how they pertain to your business? An industrial cleaning company must not only know their compliance requirements, they must have at the very least, a basic understanding of yours. You put in the time, effort and resources each day to avoid lost time, assure safety and meet compliance requirements. Shouldn't your industrial cleaning company do the same? It is in your best interest to consider commercial cleaning companies that utilize industry best practices and even go beyond with professional certifications like the ISSA's CIMS. The Certified Industry Management Standard offers a reliable counterpart to ISO and similar certifications. By creating your list of prospective cleaning companies from CIMS certified building services contractors, you know you are starting with companies who utilize best practices with regard to every part of their operations from hiring and training to managing their staff and communicating with their customers.
What Makes Some Industrial Cleaning Companies So Much Better?
Promises of exceptional service without a plan to deliver are just nice words. In business, just wanting to be good at what you do isn't enough, you have to have a plan for success. Quality service delivery on the scale of industrial cleaning operations requires a formal structure and systems in place that assure reliability through accountability. If your industrial janitorial service is missing the structure and systems in place to actually deliver, assurances of great service are meaningless. The most effective commercial cleaning companies have created and honed their systems, processes, procedures and even technology to continually improve service in order to deliver improved outcomes and hold costs for their customers. They work hard to find, screen, hire, train and manage very good people who are a good fit for the work. They offer transparent pricing secure in the knowledge they are offering you a competitive price and a solid value. They have systems in place to assure effective communication with you so they can head off small issues BEFORE they become larger problems. They work as hard to keep your business as they did to get it. They commit to working year after year to offer you the most responsive, flexible janitorial services helping keep your industrial facility well maintained and running smoothly.
Find a Detroit Industrial Cleaning Company Ready to Offer Effective Service & Value
As a Facility Manager one of the most difficult things you have to do is find the right partners to help you manage your building and its complex maintenance requirements. Put the time in to finding the right building services contractors and you set you and your facility up for success. It may not be easy to sift through the crowded janitorial marketplace but it is certainly worth it. If you can find the right industrial cleaning service that understands and is willing to meet your compliance and safety requirements, offers clear, straight forward pricing, has great teams and offers a real value not just a low price, you can make your life easier, keep your facility cleaner and build a partnership that will serve you for many years to come.