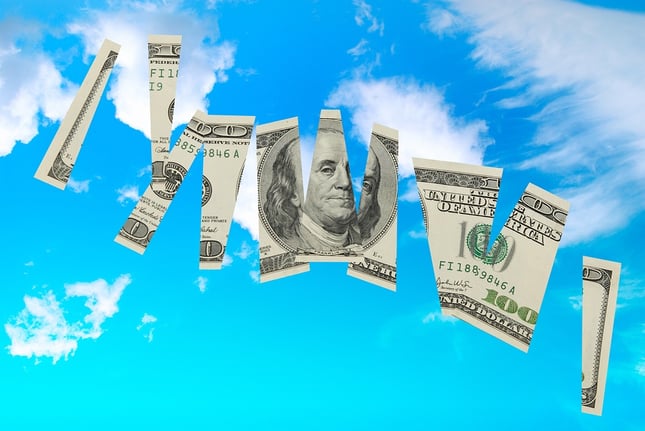 Cuts in facility budgets are still an issue that many Facility Managers and Building Managers must contend with. When asked what their biggest concerns about the job were, most Facility Managers responded that their fsingle greatest challenge was an ever-increasing workload paired with reduced resources. So how can you as a Facility Manager juggle what needs to be done even in the face of continued belt-tightening?


And can you make cuts in your overall maintenance and cleaning budget without throwing effective service out the window? Because the reality is commercial cleaning isn't simply an operational cost. In fact, effective, consistent cleaning has a significant impact on:
Health & absenteeism

Productivity

Employee engagement

Attrition

Energy savings

Reputation

Asset preservation
When It Comes to Cutting Commercial Cleaning Prices, Don't Try to Do It Alone
The best piece of advice you can get if you are facing reduced cleaning budgets is don't try to manage it alone. If you already have a commercial cleaning company or janitorial service, enlist their help in getting your costs trimmed down. Certainly it is a rare business that wants you to spend less, however, building services companies understand the pressure you are under to find efficiencies as they face much the same pressure in their own industry. While they won't do the same work for less money, they can be incredibly helpful in helping you determine how to reduce your spending without totally sacrificing service.
With labor being the single largest factor in Janitorial Pricing, it is most often the first thing to look at when trying to reduce costs. While never ideal, it is conceivable that you can cut labor without causing the quality of your janitorial services to free fall. The best Detroit commercial cleaning companies can help you ask the tough questions:
"

What are we doing and does it make sense?"

"What are non-negotiable things that must be done even on a reduced budget?"
"Are there things we are doing that could be done less?"
"Are there things we are doing that perhaps don't need to be done anymore?"
"Are there better, more efficient ways to do those things we must do?"
Is Outsourcing Your Janitorial Services the Solution to Your Budget Woes?
If you are currently handling your cleaning and maintenance in-house, consider the tremendous savings you could get through outsourcing your janitorial and maintenance services. With healthcare expenses on the rise and the cost of hiring and managing employees expensive and time consuming, many Facility Managers are turning to outsourcing cleaning to get them where they need to be budget wise. What are some of the benefits of outsourcing your janitorial services?
Eliminate Problems Associated With Using Your Own Employees To Tackle Building Maintenance
Shift the Management & Liability to a Knowledgeable Outside Contractor
Eliminate Costs Associated With Procurement, Maintenance, Inventory, Equipment, Supplies & Uniforms
Get Expert Service With the Most Up To Date Equipment & Products
Focus on Your Business & Your Bottom Line
How Your Commercial Cleaning Company Can Actually Do More With Less
One solution to the budget crunch is Smart Cleaning. With an optimal budget and well-staffed cleaning team, typically a cleaning spec was completed top to bottom each night. Of course, this scenario is ideal in many ways because it doesn't rely on janitorial staff or office cleaners to make judgment calls, they just complete the list. So you vacuum every floor, every night. You empty every trash can, every night. But with Smart Cleaning, again, we ask the questions:
"Does what we are doing make sense?"
"Are there non-negotiable things that can never be skipped?"
"Are there things we are doing that could be done less?"
"Are there things we are doing that perhaps don't need to be done anymore?"
"Are there better, more efficient ways to do those things we must do?"
Sure tight budgets offer a challenge but in that challenge is an opportunity to streamline your services. In light of dwindling budgets, you can work with your janitorial services company to identify where they are needed most and then rework your cleaning spec around those needs.
Smart Cleaning 
Offers a Solution to Your Facility's Budget Belt-Tightening
With Smart Cleaning, those areas of your facility that are used most frequently and need the most attention are cleaned most often. Smart Cleaning is about understanding what your essentials services are, what are the non-essential but important services and what services you can intermittently do without. You can work with your commercial cleaning company to make a super slashed budget still work for you. You can get what you need to keep your facilities maintenance running smoothly. With Smart Cleaning you and your commercial janitorial company can work together to identify critical services, adjust your cleaning specifications to reflect your reduced budgets and still hold janitorial staff accountable for the work you have agreed upon. But the reality is that not every janitorial services company is set up to help you Smart Clean.
Smart Cleaning Requires Solid Training From Your Janitorial Services Company
As noted above, Smart Cleaning requires thought, a process and your frontline janitorial staff and office cleaners to make some judgment calls. How can your cleaning team make judgment calls about essential services if no one has trained them to look at office cleaning or janitorial services in this need-focused way? For poorly trained cleaners, fewer people or less time in your building will just create a situation in which work is often left undone helter skelter without a plan and predictability in place. When this happens, you just leave yourself open for increased tenant or employee complaints. Without your cleaning company adequately training their teams, your facility maintenance will likely slip to below the acceptable level. The most critical element of Smart Cleaning is solid training so that office cleaners and janitors can implement a reduced cleaning plan in a consistent way and make sound judgment calls about how to clean your facility.
Making the Most of the Building Services Budget You Have With Smart Cleaning
It's not easy, but it is possible. And it is not ideal in the long-term, however, Smart Cleaning can help you meet your budget needs today in a way that won't jeopardize your facility long-term. If you don't have a commercial cleaning company currently and are facing a budget crunch, consider the positive financial implications for outsourcing you facility maintenance. If you already have a janitorial company, enlist them in helping you make smart cuts.