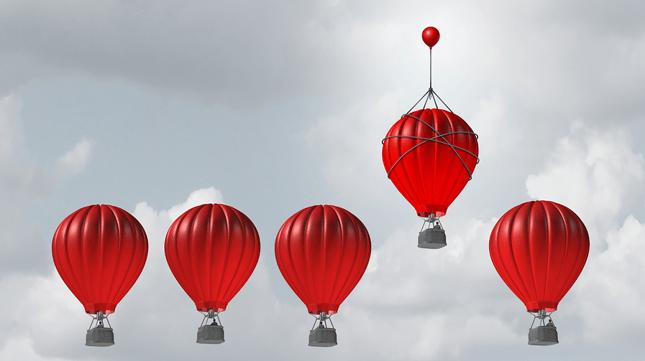 Picking a Winner
Picking a winner with commercial carpet cleaning isn't all that easy. For one, there are so many carpet cleaning companies out there, distinguishing between them can be tough. There are little guys, big guys and everything in between. Maybe you have already had a not so great experience with an office carpet cleaning company. Or perhaps you have been spinning your wheels looking for the right commercial carpet cleaning service. Do you choose based on price, online reviews, a recommendation from another Facility Manager or is there a better way to spot the winners and the losers? When your carpets are overdue for cleaning, you need to make some quick decisions, but that can't stop you from doing the due diligence you need to protect your facility and get the best value for your organization. So when it comes to shopping commercial carpet cleaning services, what matters most?
1 – Winning Teams
Nothing is more important in a service oriented business than the people delivering the service. Never settle for less that a Detroit carpet cleaning company that has processes in place to find, hire, train and retain the very best individuals. A carpet cleaning company that invests in their people is a carpet cleaning company set up to win. Look for commercial cleaning companies that work hard to recruit, screen and hire people who are a good fit for the job. That means no cutting corners on criminal background checks or drug screening.
2 – Winners Train Hard



Trained and experienced technicians deliver the best results, hands down. The winning carpet cleaning companies train individuals to become real technicians with the skills and knowledge to deliver the most effective office carpet cleaning. The most well trained teams and technicians are experts at identifying stains and determining the optimal product to use to best remove the stain. Furthermore, they are trained to notice wear and recommend or restrict the use of products or tools that might damage your carpets. Lastly, with the advent of high tech carpet cleaning equipment, trained technicians know how to use advances effectively in order to get the best results for your carpets.
3 – Winners Equip Themselves For Success
Carpet cleaning equipment has become more and more advanced, with more efficient, effective and powerful equipment as well as shorter drying times and greener cleaning solutions. But not every carpet cleaning company has the money or vision to invest in equipment that gets better results. All too often, companies get stuck in their ways because they don't understand the newer better methods or they don't want to invest in the new technology. But old carpet cleaning methods, like Bonnet carpet cleaning, are simply too hard on carpets. Not only are these methods potentially damaging, they don't actually clean all that well. Why would you want to put your office carpeting, an expensive building asset, at risk with methods proven to be inferior?
4 – Winners Help Everyone Do Their Best
Winning carpet cleaning companies help everyone do their best. That means they have strong management teams that guide people to accomplish their goals, they reward strong performers and catch little problems before they become big problems. The best janitorial companies take the long view of their teams, their customers and their businesses. The winners will often have a lower than average employee turnover because they incentivize good work and help grow individuals to their maximum potential. What does this mean for you the customer? It means satisfied and engaged employees, learning more, becoming better, more experienced technicians and offering you the customer, the very highest levels of service and results.
5 – Winning With Experience
We all know that experience matters. It simply makes sense that an experienced company is going to be better at what they do. But did you know that often, the more experienced carpet cleaning professional charge LESS and not MORE? It might seem counter intuitive but it is true, for three main reasons. First, experienced commercial carpet cleaning companies know how to most accurately price their services. This means you won't get the highs and lows you might from less experienced companies. It also means that you will get precisely what you paid for because an experienced carpet cleaning service will not come back to you with last minute upsells and hidden charges to make up for their lack of accurate pricing from the beginning. Second, the most professional carpet cleaning companies work at a high volume. This means that they service so many customers, that all the other parts of their operations from training to equipment acquisition to the cost of their supplies goes down. This savings is passed along to the customers in an effort to price themselves competitively and secure more business. Finally, the bigger, better commercial carpet cleaning companies have the money to invest in the best equipment. The best commercial carpet cleaning equipment cleans better, in less time. That means added efficiencies and man hours, further reducing costs. Why shop inexperienced office carpet cleaners when you can get a deep, thorough carpet cleaning for roughly the same cost?
6 – Winners Don't Take Shortcuts
Haven't we all learned, sometimes the hard way, that shortcuts are never really worth it? If your carpet cleaners take shortcuts with illegal subcontracting or undocumented workers, where else are they cutting corners? Taking shortcuts to cut costs on areas as important as people puts your service and your reputation at risk. Shortcuts are rarely worth the risk and any industrial carpet cleaning company that takes them is best avoided.
7 – Winners Don't Take Chances That They Don't Have To
Why take chances when doing the smart and right thing from the beginning is really very easy? Winners just don't take chances they don't have to. So if your building services contractor isn't fully insured to shield you and them from unnecessary liability, keep looking. Many of the smaller carpet cleaning companies are already working with thin margins and it is not unusual to see them attempt to save money by taking shortcuts with important safeguards like insurance. Don't let their risk taking put you and your facility at risk.
8 – Green Cleaning For the Win
When it comes to carpet cleaning chemicals, most of us want to know are they safe and can they damage the carpet? While carpet cleaning solvents of the past could be toxic, more and more carpet cleaning chemicals are formulated today to be safe for people and the environment. You can confirm this by looking for the Carpet and Rug Institute's (CRI), Green Seal and other certifications that indicate a commitment to green building practices and non toxic chemicals. Green cleaning and sustainable solutions are better, better for you, your buildings occupants and visitors and the environment. Green carpet cleaning solutions and chemicals help you create and maintain a healthy work environment. Green cleaning also means that your commercial carpet cleaning company is using technology that uses less water and power, eliminating unnecessary waste.
9 - Winning Requires A Plan
The best companies continually seek greatness and greatness rarely happens without a plan. So the most effective and professional commercial carpet cleaning companies use systems and processes for quality assurance. In order to assure reliability, these pros create systems to drive accountability. This means there are procedures in place from start to finish aimed at getting reliable outcomes and identifying issues before they become problems. So when you are shopping commercial carpet cleaning services, look for those companies that are committed to continual improvement in every area of their business: pricing, training, inspections, green cleaning, management, innovation, communication and the rest of it. Well designed plans are much more predictive of success than going in blind.
10 – Winners = Partners
While finding the winning commercial carpet cleaning company isn't a slam dunk, it is worthy of your time. When you find the right building services company, they become a true partner in your facility's maintenance. Companies that take a long range view of their relationship with you are more likely to work hard to continually offer you the responsiveness and value you need. Likewise, many building services contractors that offer expert carpet cleaning also provide a range of other services for typical building needs, like janitorial services, to special projects. Invest time into finding the right company and you can go back to them to meet additional maintenance needs.
Want To Finish First?
When you partner with Stathakis, you get our state-of-the-art carpet cleaning and carpet care solutions getting you the results you need. We offer documented carpet cleaning systems including truck mounted carpet cleaning, portable machine carpet cleaning, low moisture carpet cleaning, dry carpet cleaning all designed to provide a deep, lasting clean, improve your carpet's appearance, extend the life span of carpets and even improve indoor air quality. Need Detroit commercial carpet cleaning? Get on-demand carpet cleaning or consider one of our ongoing carpet cleaning programs to help you plan ahead and save money. For more information on how you can get carpets cleaner than they have ever been, please contact Matt Brown, Stathakis Special Projects Manager at #800-278-1884.