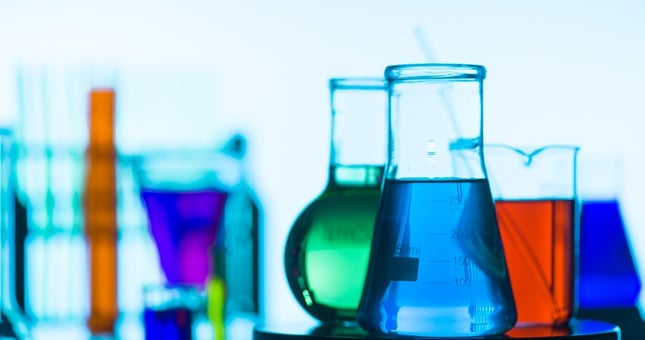 You Want Clean Office Carpet But You Want It Safe, Right?
As a Facility Manager, you know that clean carpets send the right message about the care of your facility, but do you know if what is being used to clean your carpets is safe? Maybe you are working toward green cleaning goals, maybe you are concerned about indoor air quality, perhaps you are actively looking for ways for your facility to assure a healthy work environment. Either way, you are right to be concerned about what your commercial carpet cleaning company is using to clean your carpets. There are some things you should know about carpet cleaning and the chemicals used in order to help you make safe choices to safeguard your building and the people in it.
Understanding Commercial Carpet Cleaning Chemicals
Most Facility Managers want to know two things about the products used to clean their carpets. Are they safe and can they damage the carpet? The good news is that while many carpet cleaning solvents used in the past were pretty toxic, more and more carpet cleaning chemicals are formulated today to be safe for people and the environment. If you want the assurance that carpet cleaning products are safe, look for the Carpet and Rug Institute's (CRI), Green Seal and other certifications that indicate a commitment to green building practices and non toxic chemicals. As far as protecting your carpets, it is always prudent to check with your carpet's manufacturer for the best information on what carpet cleaning products or even what methods work best for your specific carpeting. Did you know that some carpet cleaning methods can actually void your carpet's warranty? While some carpet cleaning chemicals have the potential to damage your carpet, often times the more likely outcome is that used incorrectly, some carpet cleaning chemicals can fail to effectively clean carpets and leave behind residues that lead to carpets resoiling and looking dirty much faster than they should.
Carpet Cleaning Chemicals & Carpet Cleaning Methods
When choosing your commercial carpet cleaning company, trying to determine what method suits your facility and determining what carpet cleaning chemicals they use, you should keep in mind that not all Detroit commercial carpet cleaning companies are created equal. There are hundreds of different carpet cleaning chemicals and even more carpet cleaning companies out there. Some carpet cleaning companies are just better than others. And some carpet cleaning chemicals can actually do more harm than good. What should you and your commercial carpet cleaning company know in order to get the safest clean possible? First, 'if a little is good than more is better' doesn't apply to carpet cleaning. Using more cleaning product doesn't get you a better result if it's used incorrectly. In fact, with many carpet cleaning products, using too much can prematurely wear and damage carpets.
Getting What You Need From Your Carpet Cleaning Company
We know you can't become a subject matter expert in every issue that comes up in your Facility, and yet, arming yourself with some basic knowledge and the right questions can help you insure you are partnering with a commercial cleaning company who will do everything in their power to deliver an expert clean while protecting your building and its occupants. We always encourage customers and would be customers to ask questions about products and practices. Even just asking puts prospective commercial cleaning companies on notice that you are watching. Likewise, janitorial companies that can't answer questions about their carpet cleaning chemicals signal you should move on to the next prospective cleaning company for your carpet maintenance.
Protecting Your Commercial Carpets
As a Facility Manager, you know that office carpet cleaning and industrial carpeting are hefty investments. In order to minimize costs and maximize value, you must get every promised year out of your carpeting. Treating and cleaning carpets incorrectly can rob years of life and put you in the position of replacing this expensive asset far sooner than you needed to. It pays to do your homework and partner with a reputable building services company to clean and maintain carpets.
At Stathakis, we provide our customers with commercial carpet cleaning services that are made-to-order. We know every facility is different so we know that not every problem entails a 'one size fits all' solution. We utilize a variety of modern, effective carpet cleaning technologies in so that we may offer you the most effective solution for your facility, your carpet and your budget.
Looking for truck mounted carpet cleaning, portable machine carpet cleaning, low moisture carpet cleaning or dry carpet cleaning? Interested in getting carpets deep cleaned? Hoping to improve your carpet's appearance and even get a few more years out of an aging carpeting? Looking to extend carpet's life span and even improve indoor air quality? Let Stathakis help you keep carpets well maintained and your facility looking its best. For more information on how you can keep your floors cleaner than they have ever been, please contact Matt Brown, Stathakis Special Projects Manager at #800-278-1884.