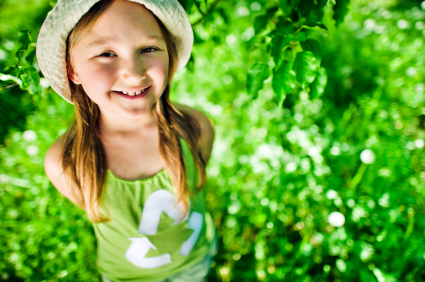 Seek a Green cleaning program to protect you and the environment.
Green Cleaning is the cleaning procedure carried out to protect your health without endangering your environment. A green cleaning program goes beyond use of chemicals or equipment choices adhered during the cleaning process. A green program includes procedures, policies, training, collective responsibility and the efforts taken to minimize the impact of cleaning materials on the well-being of people and the environment. In simple words, green cleaning aims at protecting mother earth.
Today, taking care of the environment as a whole has become vital than ever before. An unclean indoor environment leads to inferior quality indoor air which invites health problems for you like headaches, nausea, dry eyes, dizziness and fatigue. Even asthma attacks are caused by triggers that include gases, allergens and airborne particles.
But why green clean? While cleaning is done to fight grime, grease and dirt, the conventional cleaners if used will contain harmful chemicals that release volatile organic compounds. These compounds have a tendency to cause sickness in you and also deplete the earth's ozone layer. Such cleaning is all about effective cleaning resulting in healthier buildings for you to live in. It is also about improving and maintaining cleanliness, supporting infection control and also protecting employees and their environment from the dangers posed by harmful cleaning processes and materials used.
Nowadays many janitorial companies out there claim to provide environment friendly cleaning programs for you or your business. It is important to assign the cleaning task to an ISSA CIMS certified cleaning company. Such a company is the answer to achieve green cleaning success at your home, building or office. Services provided by such a certified company meets not only the highest standard for quality of service and management, but also the utmost standard for environmental responsibility.
The foremost step employed by such a company is the use of environmental safe products in all their janitorial services which may include green cleaning of floors, windows, carpets, restrooms, any emergency cleanups. This also included cleaning tasks related to day cleaning, day porter needs, school cleaning, office cleaning, medical cleaning, HINI cleaning, construction cleaning, housekeeping and other services like renovation, paint and maintenance of projects.
Being committed to safeguarding the earth's natural resources, such programs create and sustain environment friendly green cleaning procedures, and implement it through well trained staff. Such certified janitorial services with its green program policy guarantees an expert, efficient and knowledgeable assistance for your business to go green, become more environmentally safe and raise its LEED rating.
By employing the services of an ISSA CIMS GB certified green cleaning company, you can reap benefits like:
Health Benefits:
Reduced exposure to deadly chemicals
Reduced infections as dust and allergens at kept at bay
Overall indoor air improvement
Spread of disease causing germs is controlled
A highly efficient and economical green cleaning program adds to increase your bottom line advantageously
Environment Benefits:
Proper cleaning techniques ensures reduced chemical run-off and thus helps the environment
Cleaning techniques include use of non toxic, biodegradable chemicals and also recycled paper products
Safety Benefits:
Safety is emphasized during training programs via the green cleaning agenda
Use of green products means less exposure to dangerous and toxic chemicals
Such cleaning stresses the use of automatic dilution dispensers to ensure efficient use and safer handling of chemicals
Such practices adopt environment friendly and right methods for storage of chemicals
Stress on the proper and regular maintenance of the cleaning equipments
Hence, seek green cleaning solutions and preserve your well-being and environment successfully!