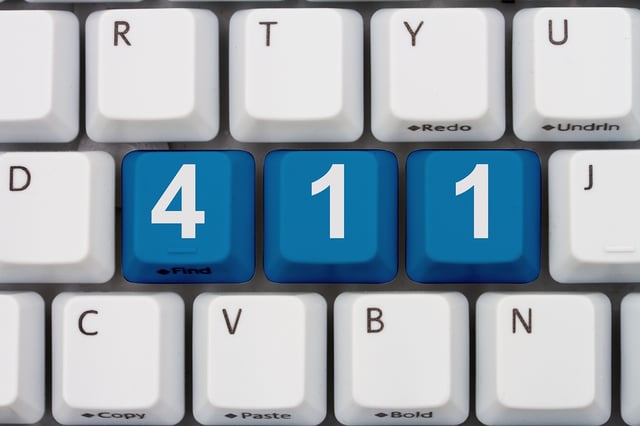 Clean floors are an important component of the overall image of any facility. Dirty, dull floors or worn and soiled carpet can signal to customers, employees and visitors a cumulative lack of adequate maintenance. As much as poorly maintained floors can give an immediate negative first impression, shining floors and clean carpets can be one of the most impressive features in your facility. Cared for the right way, your flooring can enhance your professional image and offer a clean, safe, healthy work environment for everyone in your building. But as much as you as a Facility Manager want your floors well maintained, getting that done well and within your budget can be challenging. Many companies will say they do professional floor maintenance, but only a fraction of these industrial floor cleaning companies can really deliver. So what should you be looking for from your commercial floor cleaning service? And what steps can you take to assure that your commercial floor care protects both the long term lifespan of this costly building asset and the reputation of your facility?
Getting the Most From Your Hard Surface Floor Maintenance
Hard flooring is a favorite among many Facility Managers because of its inherent durability and yet, hard floors still require proper maintenance to preserve their resilience and appearance and even prevent slip and falls and premature wear. With effective commercial floor cleaning, and a customized floor maintenance program, you can restore the appearance of old floors, keep new floors looking great longer and potentially get years more than warrantied from your flooring. A typical hard floor care program includes floor stripping, sealing, waxing and buffing for any variety of hard floor surfaces. This commercial floor restoration most often includes removing the old sealer and finish from your flooring, resealing with a lasting protectant/sealer and then buffing the finish to desired gloss. The sealer allows you to get more life from your flooring by reducing scuffs and even protecting against scuffs and soils from actually penetrating the floors surface. Additionally, your hard floor maintenance program can include the application of slip resistant finishes and mat service that both protect against slip and falls.
Making A Carpet Maintenance Program Work For You
Carpeting offers a luxury and comfort to your facility. Carpet is often preferred for its high end look, sound dampening qualities, reduced slip and falls and even for its overall comfort. But carpeting is expensive and in order to get the maximum usable years from your commercial carpeting, you must enlist the help of an effective commercial carpet cleaning company. What can you be on the lookout for when shopping commercial carpet cleaning companies? First, look for those janitorial companies using the latest carpet cleaning technologies. Carpet cleaning has come a long way in recent years and old, dated equipment can be ineffective and even unnecessarily tough on your carpets. Bonnet cleaning is outdated, doesn't clean well and is so tough on carpets it can actually void your carpet's warranty. The two carpet cleaning methods that deliver the best results are truck mounted hot water extraction and low moisture encapsulation carpet cleaning methods, like the Whittaker carpet cleaning method. And did you know that your carpets could even act as a secondary air filtration system by trapping particulates in the carpeting itself rather than have them circulate throughout the air. Regular carpet cleaning helps maintain air quality as much as changing your facility's air filters does.
When It Comes to Commercial Floor Care, Don't Wait Until It's Too Late
You shouldn't wait until carpet and hard flooring surfaces look super dirty to schedule flooring maintenance. Sure, carpets and floors that look visibly dirty should definitely be cleaned but it is ideal to regularly maintain your building's flooring before it looks dirty. Why? Because floors that are super scuffed and soiled are potentially penetrating the floor itself and not just the clear protective coating. This will wear your floors far faster leading you to replace them prematurely. Likewise, carpets that aren't regularly cleaned allow dirt, grime and gunk to settle into fibers. This both makes stains and spots harder to remove and this grit and soil actually cuts at carpet fibers as it is walked upon creating unnecessary wear and over time, making carpets look dull and worn, especially in high traffic areas. In order to maximize air quality and extend the lifespan of flooring a regular maintenance schedule is deal and actually saves money in the long run.
Enlisting the Help of An Expert Floor Care & Carpet Cleaning Company
Want to extend the overall lifespan of your office carpets and flooring? Want a solid value from your commercial floor care? Want to partner with a real flooring pro AND save money on your annual floor care? At Stathakis, we offer South Eastern Michigan commercial carpet cleaning results and carpet maintenance programs made-to-order. We employ the most up to date carpet cleaning technologies in order to effectively clean and protect your carpets and hard flooring. We offer customized hard flooring solutions, truck mounted carpet cleaning, portable machine carpet cleaning, low moisture carpet cleaning, dry carpet cleaning all designed to get floors clean, improve their appearance, extend the life span of this costly building asset and improve the indoor air quality in your facility. Whether you are interested in hard floor cleaning or a subscription based carpet cleaning program, we are ready to help. For more information on how you can keep your floors cleaner than they have ever been, please contact Matt Brown, Stathakis Special Projects Manager at #800-278-1884.
Stathakis, helping you with Ann Arbor carpet cleaning, Detroit commercial carpet cleaning, Livonia office carpet cleaning, Auburn Hills professional carpet cleaning, Farmington Hills commercial carpet care, Troy carpet cleaning and other areas of South Eastern Michigan.