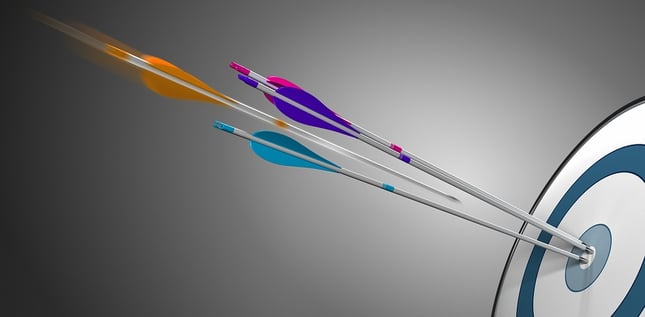 There's nothing that can downgrade the overall image of your facility quicker than dirty, stained, worn carpet. Yet, as a Facility Manager, you are tasked with balancing the cleanliness of your building against budget constraints. When looking for commercial carpet cleaning, it can be tempting to go with the lowest carpet cleaning price. Still, an aggressively low price can be an indicator of inexperience, illegal hiring, future upcharges and add ons and more. When it comes to office carpet cleaning or industrial carpet cleaning, it is best left to the experts. Work with an experienced, reputable Detroit carpet cleaning company and you can get effective carpet cleaning at a real value. Improve your carpet's appearance while protecting its long term usable life span all while staying on budget and on track.
Your Carpet Cleaners Must Understand What Facility Managers Are Up Against
Facility Managers must balance a number of factors including regular maintenance, preventative maintenance and special projects. Commercial carpet cleaning is best planned as a regular maintenance service by working with your carpet cleaners to come up with a carpet maintenance schedule. In this way, you can protect the life span of this costly asset while keeping your building looking clean and well maintained around the clock. But even if you just need occasional carpet cleaning to spruce up your facility, it is best to work with carpet cleaning experts who understand the unique needs of Facility Managers and large, commercial facilities. The best commercial carpet cleaners understand what you as a Facility Manager are up against, they know you need clear pricing and a precise detailing of costs well in advance of your cleaning. Likewise, the most effective Detroit carpet cleaners use the most innovative equipment, solutions and carpet cleaning methods in order to show you the greatest improvement in your carpet's appearance, protect your carpet from unnecessary wear and tear, prevent quick resoiling and help you assure a healthy, safe work environment. Additionally, they must train their teams and utilize the systems that get you the most effective carpet cleaning EVERY time.
Effective Carpet Cleaning Begins With Clear Pricing
In order to compare carpet cleaning quotes and effectively plan this necessary maintenance, you have to have clear pricing up front. Not only does clear, accurate pricing help you compare carpet cleaning quotes, it puts on paper precisely the work your carpet cleaning company has committed to getting done. This keeps every one on track and your Detroit carpet cleaning company accountable. And when reviewing pricing, know that the lowest carpet cleaning bid does not necessarily offer the best value. Conversely a high price doesn't automatically translate into the best job either. In order to find the most effective carpet cleaners, you need to know how experienced they are, how they find and train their teams and what carpet cleaning methods they employ.
Is Your Carpet Cleaning Company Using State of the Art Equipment & Why It Matters
It's just cleaning carpet so any method works, right? Wrong. Some methods leave behind residues that attract dirt like a magnet making your carpet's clean appearance fleeting at best. Other carpet cleaning methods like Bonnet Cleaning are unnecessarily aggressive, harsh and may even void your carpet's warranty. What carpet cleaning methods are best? Most experienced commercial carpet cleaning companies agree that hot water extraction carpet cleaning is the most effective tool for deep, lasting carpet clean. Truck mounted machines have incredible power and smaller, portable machines are great for areas of your facility not accessible with the truck mounted extraction. Likewise, dry encapsulation methods like Whittaker carpet cleaning, offer an easy, affordable way to keep carpets clean and well cared for in between extraction cleanings.
People Problems: Is Your Carpet Cleaning Service Training People
Effective carpet cleaning takes the right tools and the right technicians. Carpet cleaning has made a number of advances and the more trained and experienced your carpet cleaning techs are, the better result they can get you. Your Detroit commercial carpet cleaning service's people must be trained on everything from what products treat which types of stains, how to use their equipment in a way that does not damage carpets and how to get you the best result and significantly improve your carpet's appearance. Carpet cleaning companies that do not offer competitive pay, training and management will tend to experience a higher than average turnover which can result in new, poorly trained people caring for one of your most costly assets.
Does Your Detroit Carpet Cleaning Service Have Systems to Assure Effective Service EVERY Time?
Not only does your commercial carpet cleaning company need the knowledge and experience to deliver effective service, they need the systems in place to assure effective service every time. We know that even the most mediocre carpet cleaning companies will do a decent job now and then but you don't want to be on the receiving end of those odds. Carpet cleaning companies that are serious about their business and customer put together systems that assure reliability through accountability. From training to pricing to follow up and even handling issues when they arise, these companies have a plan for success because they know that if you fail to plan you plan to fail.
Need Our Expert Carpet Cleaning Services?
At Stathakis, we provide Southeaster Michigan facilities with expert commercial carpet cleaning solutions. With proven carpet cleaning technologies like truck mounted carpet cleaning, portable machine carpet cleaning, and low moisture carpet cleaning, dry carpet cleaning we give your carpets a deep clean, improve their appearance, extend their life span and even improve indoor air quality. Get on-demand carpet cleaning or one of our subscription based carpet cleaning programs that can net you a cost savings and reduce the hassle of planning your ongoing carpet maintenance. For more information on how you can keep your floors cleaner than they have ever been, please contact Matt Brown, Stathakis Special Projects Manager at #800-278-1884.