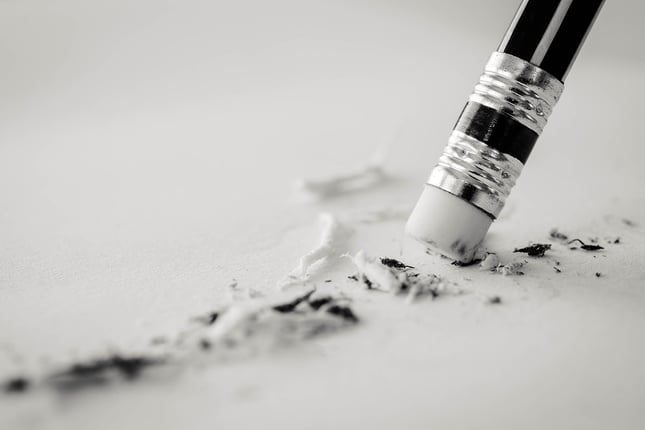 Carpeting can add noise dampening and a high end look and feel to your facility, but like most areas of your building, it is not maintenance free. Yes, how long your carpet will last has a great deal to do with the traffic your carpet sees, but it also comes down to how well you take care of your carpet and is dependent on who cleans your carpet. While there no doubt is a cost to regularly cleaning your commercial carpeting, it is significantly lower than the cost of premature carpet replacement. Most commercial carpets are intended for long wear and by following the regular manufacturer recommended carpet maintenance, you can get the most out of this costly asset. However, if you make any of the following mistakes in choosing the wrong commercial carpet cleaner, it might cost you.
Mistake #1 A Lack of Transparent Pricing From Your Carpet Cleaning Company
Choosing a commercial carpet cleaning company with a lack of clear pricing will get you in the weeds every time. Not only should you know precisely what you are buying and what it will cost before you agree to it, you deserve the opportunity to compare multiple quotes side by side to find the best value for your facility. Professional companies are happy to provide you with clear pricing to compare your options. They are business people just like you and understand budget and pricing constraints.
Mistake #2 Enlisting the Help of Carpet Cleaning Companies That Use the Wrong Equipment
While office carpet and commercial carpeting are meant for heavy traffic, they aren't meant for every cleaning method. Harsher methods like Bonnet cleaning not only prematurely wear carpets, they aren't very effective at cleaning carpets and they can actually VOID your commercial carpet's warranty. The majority of reputable, professional carpet cleaning companies no longer recommend Bonnet cleaning as safer, more effective methods far outperform it without unnecessarily putting your carpets at risk.
Mistake #3 Companies That Use Dated or Poorly Maintained Equipment
Carpet cleaning equipment takes a beating and must be frequently checked, serviced and even replaced. If your commercial carpet cleaning company is trying to cut corners with equipment service or replacement, it may be saving THEM money, but it can cost YOU. Poorly maintained or dated equipment can wear, fray and ruin carpets. Look for office carpet cleaning companies that understand the importance of the best equipment, properly maintained.
Mistake #4 Commercial Carpet Cleaning Companies That Are Too Aggressive With Carpets
Sure you want stains out but not if they are replaced with cut and frayed carpet fibers. Aggressive cleaning not only isn't routinely necessary to get carpets looking good, it is too hard on the carpet itself. All too often, impatient, ill trained carpet cleaners start out with the most aggressive fix rather than target chemicals and process to a properly identified stains. Add to that carpet cleaning methods that use excessive scrubbing, scraping or too much agitation, like Bonnet carpet cleaning, and you can speed up replacement of this costly asset.
Mistake #5 Poorly Trained Carpet Cleaning Technicians
Newer, better carpet cleaning equipment and targeted carpet cleaning chemicals require a higher level of technician training than older, dated and ineffective methods. In fact, some companies continue to use Bonnet cleaning for the simple fact that it is easy to train new workers on. That's good for them but NOT good for you. Commercial carpet cleaning has become far more science-based than in the past. We understand a great deal more about how to treat different stains and work with the carpet manufacturer's recommendations with regard to their individual products. If your prospective carpet cleaning company is failing to adequately train their people on everything from how to use equipment most efficiently to chemical safety to spot testing new products or compounds, you are not getting the service or level of clean you deserve.
Mistake #6 Improper Use of Chemical Solutions
Even with green carpet cleaning, chemicals have their place. Different formulations have been created that are incredibly effective at both cleaning carpets and spot cleaning specific stains. This judicious use of chemicals can extend the lifespan and appearance of carpets. But if your commercial carpet cleaning company isn't sufficiently cautious about chemical use or they unnecessarily overuse chemicals, they can damage your carpet and compromise the health and safety of your facility.
Mistake #7 Failing to Treat Stains Quickly
Faster is always better with carpet staining. The longer a stain is allowed to sit in carpet fibers, the harder it can be to fully remove. The trick here is to have a carpet cleaning company already at the ready so you can alert them immediately when there is a spill. Many professional carpet cleaning companies have carpet appearance management programs where they will care for your carpets on an ongoing basis, including needed stain treatments.
Mistake #8 Contracting With An Inexperienced Carpet Cleaning Contractor
Don't be fooled into thinking carpet cleaning is a no brainer that can be done by anyone with any equipment. It CAN be but you probably won't like the result. Like most other things, a properly trained technician using state of the art equipment and safe, effective chemical treatments will get you a deeper clean, help carpets look better, extend their lifespan and protect the overall health of your workplace. So much of the premature wear of commercial carpeting comes from carpet cleaning companies that lack the needed experience to do the job well. Unsuitable maintenance can slash the life of your carpet by as much as half. So even if you are paying a little less in the moment, it might be the worst of the deals in the long run. It is in your best interest to partner with an experienced, reputable, professional Detroit commercial carpet cleaning company. Often these highly experienced and professional carpet cleaning companies aren't any more expensive than newer, less experienced carpet cleaners because they operate at a scale where they can offer competitive pricing. It is also wise to look for carpet cleaning contractors that have achieved professional certifications like the ISSA's CIMS as they have been scrutinized and assessed as to whether or not they work to industry best standards saving you even more time qualifying a prospective company.
Mistake #9 Waiting Too Long to Get Carpets Cleaned
Far too many Facility Managers wait too long to clean their carpets. We understand the drive to cut costs can be strong, but even if your carpets don't look dirty, in time they are. The main two issues with failing to regularly clean carpets regularly are these. First, your carpet manufacturer has set a regular cleaning schedule you must meet in order to have the full protection of your warranty. This is often yearly or twice yearly. Second, even if carpet doesn't look too bad, dirt, grit and grime allowed to accumulate sink into the carpet's pile and will remain even with vacuuming. This grit and dirt, if you were to examine it under a microscope, is sharp and jagged. Left in carpet paired with constant foot traffic, this material will cut and tear at carpet's fibers causing wear and dulling that is bad for carpet's overall appearance and usable lifespan.
Mistake #10 Choosing a Company You Know Little About
One final point, which should be a consideration with any company you work with, what level of customer care will they provide? Of course, you don't really get to know this until after you've worked with a company, but you can often get a sense of a company's commitment and passion for the work they do and the industry they represent. The best commercial carpet cleaners and building services contractors are passionate, excited and committed to elevating the industries they serve. So get to know the companies you intend to work with, ask them about their business and ask others.
Mistake Proofing Your Search For the Right Carpet Cleaning Company
While you can't completely mistake proof your search for the right commercial office carpet cleaning company, you certainly can hedge your bets by informing yourself and asking the right questions. At Stathakis, we have built a reputation for effective, responsive, solid carpet cleaning and maintenance. We offer commercial carpet cleaning services that are customized to meet the needs of your facility. Here at Stathakis, we use proven carpet cleaning methods including truck mounted carpet cleaning, portable machine carpet cleaning, low moisture carpet cleaning, dry carpet cleaning all designed to get you a deeper clean, significantly improve carpet's appearance, prolong the life of your carpet, improve indoor air quality and safeguard the health of every person who enters your facility. We offer both on-demand carpet cleaning and subscription based carpet cleaning programs that can net you real value and reduce the hassle of planning continued carpet maintenance. For more information on how you can keep your floors cleaner than they have ever been, please contact Matt Brown, Stathakis Special Projects Manager at #800-278-1884.