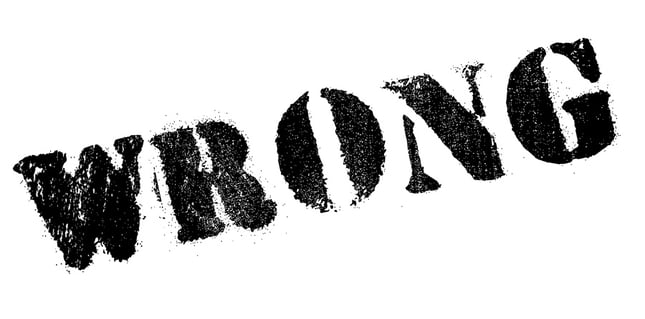 The Wrong Carpet Cleaners Can Have A Serious Negative Impact on Your Facility
It isn't easy to find a reputable and experienced commercial carpet cleaning company. First, the signs of substandard treatment may not be obvious right after carpets have been cleaned. Often, it is only weeks later that telltale signs, like quick resoiling, residues or damage become apparent. Second, it isn't possible to determine how skilled a carpet cleaning technician is just by looking at them. Third, outdated equipment, or even poorly maintained equipment may not be obvious to the untrained eye. While picking the right Detroit commercial carpet cleaning company can be challenging, the wrong carpet cleaners can have a serious negative impact on your office carpets and your facility.
What Factors Matter Most In Choosing a Commercial Carpet Cleaning Service?
There are a few factors that come together to predict quality carpet cleaning services. These are: people, training, equipment, cleaning chemical products, management and quality assurance. There are, of course, other subtle factors that can determine success, but these are the big ones to be aware of. First, there are people. Carpet cleaning is a service business and therefore dependent on people delivering the service. If your carpet cleaners got hired the week before, were given little training and then thrown into your building, the likelihood of you getting the best result for your facility is slim. Your carpet cleaning company must be committed to finding individuals who are a good fit for the job. They must conduct thorough employee screenings including drug testing and criminal background checks. Then these great fit employees must be trained to become real technicians. Carpet cleaning technicians understand how to assess your carpet, identify stains and prescribe proper stain removal products, identify wear or damage that can be made worse by the wrong carpet cleaning techniques and more. Carpet cleaning companies that skimp on training, skimp on service. Likewise, carpet cleaning has made some important strides over the years and outdated equipment, like bonnet cleaners, can be ineffective and unnecessarily harsh on carpet, an expensive to replace building asset. And using the most efficient and environmentally sound products to clean your carpet offers a greener clean and protects the health of everyone in your building. Moreover, the best carpet cleaning services manage their teams well in order to help them do their best. Finally, the right Detroit commercial carpet cleaning company must use training, systems and processes to assure the highest levels of quality assurance so that their customers get the quality service they deserve, the first time.
Don't Let Price Pick For You
Of course, price must guide your decision, you have budgets to meet after all. However, price should be but one element of determination and not the primary one. Why? Because price doesn't determine good or bad carpet cleaning in either direction. A low price might be fine, or indicative of illegal hiring and corner cutting. A high price might seem like it would point to a high level of service, but it could just be a company that doesn't understand what their services should cost in line with market prices. When looking at pricing from your Detroit carpet cleaners, prices should be clear and based upon good information. Clear pricing helps you compare carpet cleaning prices and understand what you are purchasing for your facility. And good information means your janitorial services company or office carpet cleaners understand precisely what they are cleaning in your building and give you an accurate quote for it so that there are no surprise charges tacked on later. Ideally, you should identify those carpet cleaning companies that fit the above mentioned factors: people, training, equipment, cleaning chemical products, management and quality assurance, and then let price be a determinant in your final choosing.
Choosing the Right Commercial Carpet Cleaning Service Every Time
Maintaining your carpets will net you many more years of usable lifespan, but you need a Carpet Cleaning Company that offers the effective cleaning and value you deserve. At Stathakis, we offer South Eastern Michigan commercial carpet cleaning results and carpet maintenance programs made-to-order. We hire great team members, train them to be true technicians, supply them with state of the art carpet cleaning equipment and methods utilizing environmentally sound products and then we help manage them and guide them to offer our valued customers the best results, every time. Whether you are looking for an on-demand carpet cleaning or even a subscription based carpet cleaning program, we are here to help. For more information on how you can keep your floors cleaner than they have ever been, please contact Matt Brown, Stathakis Special Projects Manager at #800-278-1884.