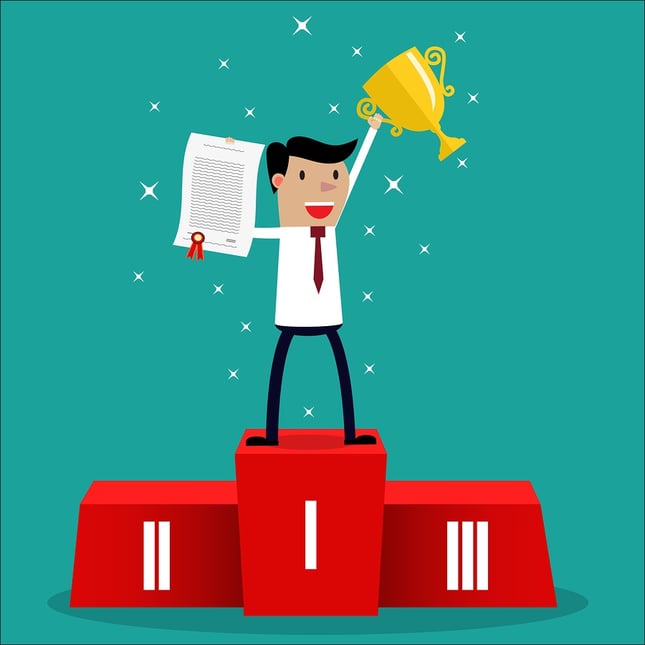 The Good, the Not So Good & the Downright Frightening Janitorial Cleaning Services
There are so many janitorial services in Michigan and throughout the country. There are large national janitorial services, there are small mom and pop operations, there are large local professional janitorial companies and there are even the man and a mop and small team startups. If you are a Facility Manager looking for a janitorial company or office cleaning services, there are just so many janitorial companies to consider, not to mention janitorial pricing. It can be overwhelming. And with so many varying options in janitorial companies, it is important to note that they are all over the place--some good, some not so good and some are even frighteningly bad.
There's A Long List of Things That Set Effective Janitorial Companies Apart
What is it that you really want from your janitorial services? Most facility managers use words like effective, reliable, consistent, responsive, professional safe, thorough and more. You want from your janitorial company what we all want from organizations that provide a service: we want capable, well trained and screened people who are a good fit for the work, doing consistent good work in our facility and being responsive to our individual needs. Does all this sound too good to be true? It shouldn't. The truth is as hard as it can be to find a great janitorial service, they are out there and there are a variety of things that set the best Michigan janitorial companies apart:
They have a clear understanding of your security needs.
They have a documented process of employee screening & training that they share with you.
They strictly adhere to janitorial best practices as defied by the fitting professional organizations.
They have in place the systems to guarantee responsive service.
They know that they can assure reliability through accountability with practices like frequent janitorial inspections that are shared with the right people.
They have the ability to staff up and staff down as needed to meet changes in your needs.
They offer a myriad of services under one umbrella to save you money and time.
They have documented systems, procedures and tools to assure a high level service delivery.
They use technology to streamline process, up their game and create value for their customers.
Cutting Through Hype, Sales Claims & Misdirection With Janitorial Services Is Tough
You as a Facility Manager have a number of options when choosing a new janitorial company, industrial janitorial services, office cleaning services and more. Getting referrals is a good place to start. This is especially useful if you have been in the business for years and have a host of other Facility Managers or vendors whose opinions you trust. But even referrals can be tricky if your facility's needs are substantially different from those of the company offering you a referral. You can also certainly sit down with a prospective janitorial company. Sure you are going to get a pitch, but this can be a great source of information as long as you ask the questions you want and ask your prospective janitorial services company to show you and not just tell you what makes them better. For example, when a would-be cleaning company says they offer great training, tell them you want to see it. Companies that are serious about janitorial training have processes and verification for everything they do. Likewise, if you ask a janitorial company about their green cleaning program, they should be able to give you substantive specifics and not just generalities like "we are green" or this is "eco-friendly." True green cleaning and cleaning for health requires a balancing act between safety and efficacy and not every commercial cleaning company is sure footed.
CIMS Offers You Better Information On a Janitorial Service, But It's Still Your Decision
Sure your information is limited, and yes, many janitorial companies are more hype than help, but there is a single strategy that can transform and streamline your process when looking for a janitorial services company. That is CIMS or the ISSA's Certified Industry Management Standard. Yes, it's a bit of a mouth full but it matters. CIMS is a certification process offered through the ISSA or International Sanitary Supply Association, the professional organization for building services companies. The CIMS certification is challenging, rigorous and centers on all the points and more that delineate a professional janitorial company most likely to succeed in your facility. CIMS covers mastery in areas like:


Quality Systems: A framework to ensure effective operations & continuous improvement
Service Delivery: Processes & systems in place to deliver consistent, quality service
Human Resources: Best practices for managing any service industry's greatest asset—their people
Health, Safety, & Environmental Stewardship: Ensuring regulatory compliance, workplace safety, and health and environmental management
Management Commitment: Establishing our Mission, Vision, and Values and ensuring that the organization's continuity is secured.
And they cover so much more. When searching for a janitorial company, CIMS can be the single smartest strategy for streamlining your process. Nothing can take the place of your judgment as a Facility Manager and your innate knowledge of the needs of your individual facility. And yet, if you use CIMS to make a short list, you'll be starting with the best of the best. Then, you can arrange proposals and walk thrus without wasting your valuable time meeting with janitorial companies that are just not poised to deliver the level of service or value you need for your facility. Then you can peruse janitorial bids and meet with teams and choose the janitorial services company that you think will make the best and most lasting partner for you and your facility.