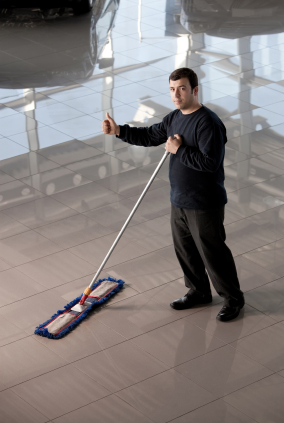 You want to encourage a healthy work environment where ideas, ingenuity and creativity can flourish. The only way to achieve this is with professional office cleaning services; with a cleaning team that doesn't cut corners or fail to do their job so you can do yours.

But with all the new cleaning company start-ups that have been popping up, it can be hard to distinguish the professional office cleaning services from the rest. You need to know what sets the pros apartand what questions you should ask to ensure you're getting the best cleaning team as well as the peace of mind that the job will be done.
A few traits of professional office cleaning services:
If a cleaning company isn't licensed and insured then you can stop right there. Not taking the responsibility to have coverage for themselves AND your business is a sure sign that you will not receive professional office cleaning services. In addition, any cleaning company that isn't certified with the ISSA isn't going to deliver professional results.
#2 - Employee training and recognition
There's a lot that goes into the job of keeping a building clean and maintaining a healthy environment. Cleaning products and equipments need to be used properly in order to be effective. In addition to that, a well trained cleaning staff that is treated like a professional acts like a professional. Friendly and approachable, professional office cleaning services will shine when employees are appreciated.
#3 - Flexibility and emergency response
A cleaning company that can work with you around your schedule and be there when you need them most is, perhaps, one of the best benefits of working with professional office cleaning services.
Questions you should ask to get professional office cleaning services:
Question 1 - Do they have a Green Cleaning program?
Green cleaning puts the environment and the health of your workplace first. Energy efficient and time saving earth friendly cleaning techniques are only possible with professional office cleaning services that are CIMS-GB certified.
Question 2 - Do they perform background checks on all employees?
Your cleaning staff comes into your workplace at night, and often has access to sensitive areas. Make sure that you're dealing with a company that thoroughly vets all employees by performing thorough background tests and drug tests. In addition, make sure that they only hire legal workers, so you're not putting your entire reputation in jeopardy.
Question 3 - Do you offer open book pricing and management?
Open book pricing means that your cleaning company will sit down with you before securing your services and go through every item line by line. They have nothing to hid from you and want you to make sure that you're getting what you're paying for. Open book management helps to create healthy professional office cleaning services by ensuring we all work as a team to keep your building looking its best.
All these qualities and more translate into delivering top-notching professional office cleaning services to you and your facility. A responsible company that treats its clients and employees with respect wins every time.