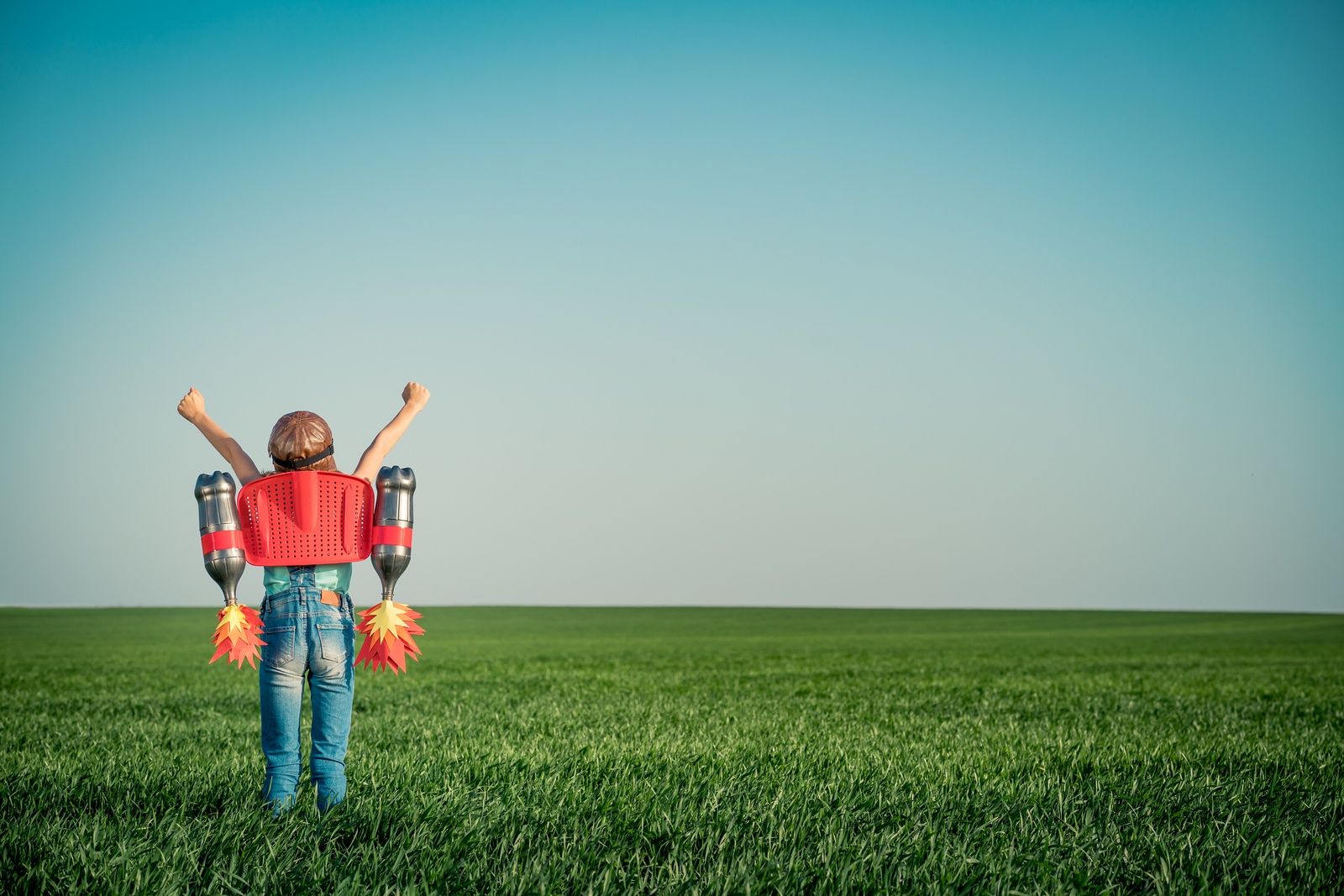 Green cleaning is the future and the future is here. Slowly but surely, green cleaning is simply becoming the way we do things. Green cleaning, once a feel good buzzword with little teeth behind it, is building momentum as we all strive for sustainability today and tomorrow. How easy is it to embrace something that is safer, healthier, more sustainable and easier on the planet and those we share it with? And as green cleaning becomes the norm, the higher costs associated with doing the safer and more sustainable thing become a nonissue. In fact, much of the green cleaning processes are about using less and so may even save money as they safeguard the environment.
How Will A Green Cleaning Program Benefit MY Facility?
Concerns about human impact on the environment have long been a concern but worries about human health and safety are also gaining traction. Thoughtfulness about the environmental impact of a business isn't just some hippy dippy new ageism, it's about the real impact on real people and ultimately, the sustainability of our businesses and our communities. Gratefully, more and more industries are seeking out ways they can do their part to reduce chemical waste, improve air quality and even reduce exposure to noise. They are looking to reduce their footprint, minimize their environmental impact and safeguard our planet, and consumers are taking notice. Many commercial office cleaning services and janitorial services are working hard and applying technology and best practices to reduce the environmental impact of their services and keep cleaners and occupants safer and healthier.
The Benefits of Green Cleaning In Your Facility
Green office cleaning can reduce health issues associated with allergens, chemicals and contaminants like bacteria and mold. Similarly, sufficient green cleaning can reduce absenteeism and the productivity decline that often results from colds, flus, other illnesses and absences. There are significant costs associated with reduced productivity and an uptick in absenteeism. Utilizing green cleaning and cleaning for health can mitigate this. Multiple studies suggest that employees working in a safe and healthy work environment are happier with higher levels of job satisfaction, increased morale, greater productivity, elevated employee engagement and less attrition and turnover. Finally, green cleaning helps tackle contemporary environmental issues like air pollution, water pollution, ozone depletion and global climate change. Implementing green cleaning in your facility can position your organization as socially conscious which is a positive with both employees and customers.
Green Cleaning Vs. Conventional Cleaning
Conventional cleaning and green cleaning are different in a number of ways. Let's remember, not all conventional cleaning is bad for the environment. In fact, some conventional cleaning is less wasteful than our current penchant for disposable this and one-use that. But green cleaning branches off from older cleaning methods because of its focus on sustainability, environmental responsibility, health and safety. That means that if there are two, or more, ways to successfully clean and sanitize something, green cleaning will choose the safer, less wasteful, more efficient way. Sometimes that means greener products and cleaners, more environmentally sound equipment (think Boost floor cleaners and quieter, HEPA filtered vacuums), and practices that support sustainability and conservation efforts. Effective green cleaning programs support health, safety and environmental responsibility combined with effective service delivery because really, if cleaning is GREEN but INEFFECTIVE, it is not doing anyone any good. Some green clean practices might include safe chemical storage, disposal and labeling. Every single commercial office cleaning company should do this already but it might amaze you how many are not. The right office cleaning company will NOT neglect these important practices. Furthermore, effective green practices might include reducing the disposal of plastic trash liners by reusing them if they are intact and not soiled with food or liquid. This easy green habit saves money and limits the amount of plastic trash your facility generates. Similarly, using hand towels and toilet paper with a high percentage of recycled and recyclable material, cleaning with microfiber rags rather than disposable towels and recycling offer further green, environmentally conscious practices.
Is Green Office Cleaning Better?
The short answer is yes, green cleaning is objectively better. Not only is it good for the environment, it's good for the office cleaners themselves, your building's occupants and even your bottom line. Utilizing special equipment like HEPA filter and reduced-noise vacuum cleaners is good for the planet, air quality and noise pollution. Using Boost floor cleaners is good because it saves labor hours and money, uses fewer chemicals, less water and does a great job cleaning floors! It's all true, environmentally sound equipment can reduce noise emissions, improve energy usage and reduce the excess use of cleaning products. It's a win-win no matter how you look at it.
And to really make a claim of green cleaning, your commercial cleaning company should also green cleaners and products as a part of their green cleaning program. Ideally, your office cleaning company should offer non-toxic, biodegradable, EPA certified cleaning products for use in your facility. And along with the green products must come green training because your cleaning company cannot skip the vital step of training their employees in the green cleaning best practices so that you and your facility reap all of the benefits of a well planned and executed green cleaning program.
Innovations Make Cleaning Greener & BETTER
Take for example HEPA air filter backpack vacuums. They are cleaner, easier on air quality, and lightweight meaning they are easier on the cleaners in an ergonomic sense but they are also super easy to maneuver meaning office cleaners can vacuum faster and cover more area in less time saving you money. And the HEPA air filter removes common allergens from circulating throughout the air like dust mites, pet hair, dead skin cells, pollen, mold and bacteria. Allergens like these are likely circulating throughout your facility causing and aggravating allergies. The HEPA filters are designed to capture and contain just under 100% of allergens and asthma triggers significantly enhancing and safeguarding indoor air quality.
And consider other innovations in cleaning that not only deliver better results but also do them in greener ways. For instance, the best commercial carpet cleaning companies have abandoned Bonnet carpet cleaning for low moisture, state of the art carpet cleaning like the Whittaker method. Not only does this dry method carpet cleaning use less water and less chemicals, it's safer on carpets and gets them cleaner faster, dried faster and back in service. Less water usage, less waste, no harsh chemicals and better results means it simply makes more sense than older, conventional carpet cleaning methods. It's not just the RIGHT thing to do, it's the BETTER thing to do.
Does Green Cleaning Have to Cost More?
Whether your business is healthcare, education, retail, hospitality, corporate or multi-tenant offices, there are affordable green cleaning solutions for your facility. Experienced commercial cleaning companies will help you meet your green cleaning objectives through the use of effective, efficient, sustainable solutions, equipment and techniques that help save the planet without emptying your pockets. Many professional, experienced janitorial companies will have built many green cleaning practices into their overall service delivery. So a number of effective green cleaning practices will cost you no more than conventional cleaning if you choose an experienced, innovative, professional janitorial service.
Let There Be No Doubt - Green Cleaning Is the Future & the Future Is Here
Green office cleaning isn't just the RIGHT thing to do, it's the SMART thing to do. At Stathakis, we help businesses from all over southeastern Michigan implement solid and effective green cleaning programs and meet their sustainability and even LEEDS objectives. We have spent the last thirty years developing a standard of service delivery and being at the forefront of janitorial innovation and green cleaning. We create lasting relationships with our customers through our consistently higher levels of service. If you are a Facility Manager in Ann Arbor, Detroit, Royal Oak, Farmington Hills, Farmington, Dearborn, Livonia, Troy, Auburn Hills, Novi, Plymouth, Downriver or surrounding areas and you are looking for green cleaning services and green office cleaning, reach out and let us show you the Stathakis difference.