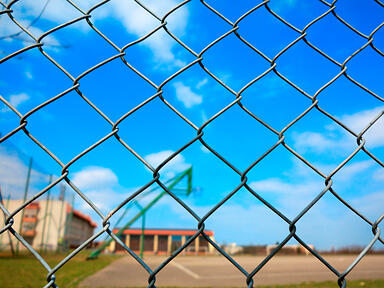 Security and trust are important with any cleaning or janitorial company, but nowhere do security and trust matter more than in our schools. In this day and age, school safety is paramount and having a janitorial service that you can trust in your schools and on your campus equals a peace of mind for all involved and one less worry for you as a Facilities Manager. So how do you determine if your current janitorial company is worthy of your trust? And if you are searching for a new school cleaning service, how can you tell if they are doing all they need to keep your students, facility and staff safe?
What Safety & Security Issue Matters Most With School Cleaning?
First, let's identify the issues that are most critical when it comes to school cleaning. The single most significant safety and security issue with school cleaning is personnel. Who cleans your school is more important than any other element of cleaning. Sure how they clean and what they clean and what they use to clean matter, but if you have a janitor or janitorial team that has not been properly screened, background checked and drug tested, your kids are at risk. And the scary part is that as a Facility Manager, you can't assume or take their word for it that your commercial cleaning company has done the work of carefully vetting employees, you must verify and be certain.
Are You Sure Your Janitorial Company Is Doing Enough to Get the Right Person in Your Facility?
Finding, qualifying, screening and training the right candidate to work in a school are not easy tasks. In fact, it can be so challenging to find a great fit, that far too many janitorial companies take short cuts or throw up their hands at a certain point and declare "good enough." But is good enough what you really want for your students and staff? No, of course it isn't. The best cleaning companies understand that if they do the work upfront of finding your very good people, every other element of their service becomes that much easier to manage. Good people do good work and good work makes for happy customers.
What do the best school cleaning companies do to find the best teams? First, they draw great people because their current employees like their work enough to refer other potential team members. Second, the companies that offer competitive pay, benefits, and incentives for going above and beyond will do a significantly better job at keeping the best people. Third, solid, professional cleaning companies utilize everything they can to insure they are putting safe, drug-free, upstanding professional in your school. That means they do both state and nationwide criminal background checks, drug testing, reference checking, employment verification and even personality testing to find the best fit for your dynamic, learning environment. Last, they utilize expert training, systems and people to help manage the cleaning process and deliver the best service to you and your facilities day in and day out.
The Right Cleaning Company Can Help Keep Your Kids Healthy By Cleaning For Health
Once you determine your school cleaning service is committed to bringing only the best people to your educational facilities, you must also make sure they are keeping your kids safe by cleaning for health. What is cleaning for health? It is about much more than your school looking clean, it is about cleaning in such a way that limits the spread of infectious diseases like colds, viruses and the flu. Cleaning for health can reduce absenteeism and give kids their best chance for meeting the today's demanding standards. Your janitorial service should be well acquainted with the concept of 'touch points.' Touch points are those areas on a school campus that see the most hands like door handles, pencil sharpeners, sink handles, computer components and more. These areas may not look visibly soiled enough to catch your attention but detailed cleaning here can affect your students' health in a big way. Does your current cleaning service or prospective janitorial provider understanding this important element of cleaning for health?
Thorough Training & Green Cleaners Can Add An Extra Layer of Protection
Cleaners are only as good as their training and if your current janitorial service skimped on training, you are not likely getting the level of clean and assurances of safety you and your kids and staff deserve. Think about it, if your janitor doesn't know exactly how to use the products he or she cleans with, not only might the cleaning be less than adequate, there may be chemical safety issues. What cleaners are being used and how they are safely stored and disposed of matters. The best janitorial services will thoroughly train their people on this because they understand not doing so is an unnecessary and avoidable risk.
Can We Afford A Janitorial Company This Good?
You might be thinking well this sounds great but it also sounds expensive. Many a Facility Manager has lamented the poor service they currently have, but assume anything better is well out of their price range. This simply isn't true. It is often the most experienced janitorial companies that understand how to get the most cleaning from even the tightest of budgets. It is the most established companies that understand how to price their services and where there is room and where there isn't. Hire a company that is offering the price you need but no clear outline of what work they will be doing and you are headed for trouble. Of course you have hard budgets to meet, but often the lowest price is just a janitorial company that will either say anything to get your business or an inexperienced company that will ask for more money or add ons later. Or the level of work will quickly devolve when they realize they have significantly underpriced the work they agreed to. The best school cleaning companies will help you get the best value meaning they will help you customize a cleaning plan that both sticks to your budget while getting the most done and most important areas covered around your facility.
Can I Find a Janitorial Provider that Offers Trust, Value & a Solid Cleaning Job?
Okay, so now you know what is important when it comes to the safety and security of your kids, staff and campus, but how do you find a janitorial company that can get the job done? This can be the toughest part but do your work upfront and everything else becomes much more straightforward. First, check references and lots of them. Ask for a minimum of five but really ten would be better. Ask for a list of past clients, ask about customers who went somewhere else. Some schools and companies make decisions based on the bottom line or even a mandate to work with a specific company so even good cleaning companies lose accounts. Still, if you see a pattern of lost business based on security, safety or performance issues, that is another matter altogether. Ask how they insure the right people are in your building and then make them show you their process. If a prospective cleaning company can't clearly explain exactly how they screen and train employees, that should be a huge red flag. The companies that offer the most consistent and responsive service have systems in place to make it manageable and it should not be difficult for them to share this information with you.
Is there a Way to "Go to the Head of the Class" When Shopping Janitorial Companies?
Yes, there is. CIMS certification can help you narrow down your choices to those companies most likely to deliver on their promises to you and make the safety and health of your students and staff a priority. CIMS is a certification process for the janitorial and cleaning industry. For a janitorial provider to , CIMS certification they must demonstrate that they understand how to bid and estimate jobs, recruit, screen and train the best people, have a documented comprehensive training program, adhere to all regulatory requirements, have a firm commitment to safety, have a strong communication program between their teams and their customers, and demonstrate a desire for continuous improvement and responsive, customer-focused service. Companies that lack these qualifications are typically mismanaged, using inefficient methods and they often end up trying to recover the added costs by cutting corners on the cleaning they deliver. Over time, this creates safety and health issues in a facility. Finding a janitorial company that is CIMS certified reduces the chance that you will get stuck with a company that simply doesn't get it.
It might not be effortless, but finding a great janitorial service that understands the importance of safety, health, value and delivering on their promises to you is possible. With CIMS certification, it's not only possible, it's probable. Nothing is more important that our children's health and safety and you as a Facility Manager are charged with making the time they spend at school, such a big part of their day, safe and secure. Find the right janitorial company to partner with and you can insure the safe and smooth delivery of very good service to your facility.