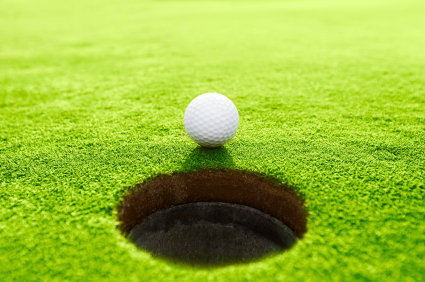 You care about the environment and want everything about your building to be as earth-friendly as possible. You already know that
green cleaning
is a great way to reflect your commitment to the environment, but feel that something about your current green program is missing. You can read all about green cleaning here and discover exactly what qualities are keeping your facility from being a truly green one.
Take a moment to review the following attributes that make up a true green cleaning program. Green cleaning is more than just about using green chemicals, and if your current program is lacking in any of these traits, then it's missing the mark:
Environmentally friendly cleaning products, equipment, and packaging
This is the first thing people think about when they picture green cleaning. Non-caustic, biodegradable chemicals and micro-fiber clothes should, of course, be used. However, exclusively using mops, brooms, and other non-electric equipment do not necessarily translate into a green cleaning program. Using just these tools can actually kick up dirt and increase the time it takes to clean a space. Using energy efficient equipment, such as HEPA filter vacuums, make a cleaning program truly green.
Documented and custom designed for your facility
Green cleaning is about sustainability and energy efficiency, and you can't achieve this unless your cleaning company works with your to create a program that is thoroughly planned out to deliver the most efficient and earth-friendly cleaning plan for the unique layout and activity level of your building.
Training to maximize safety and efficiency
Training programs that focus on safety and the proper use of cleaning products reduce accidents and maximize efficiency. This is especially important in hospital facilities and medical environments, where cleanliness and efficiency can save lives. All Stathakis employees, for instance, receive regular safety compliance training in OSHA, HIPPA, & Bloodborne Pathogens.
The Cleaning Industry Management Standard (CIMS) offers Green Building (GB) certifications to those in the industry that want to deliver the best in green cleaning. The rigorous program involved in achieving this certification sets the bar very high in green cleaning and is not one to be taken for granted.
Improved Health and Well-Being
A true green cleaning program benefits the health of everyone involved, from your staff, customers, and guests. This is because it drastically reduces allergens and improves the indoor air quality. If you're working with a company that says it's green but continue to feel like your building is having negative impacts on people's health, then your cleaning program is definitely missing the green mark.
How to solve your green cleaning woes:
If the cleaning company you currently contract with says they offer green cleaning and you've discovered that they clearly do not: have no fear. Take your business to a company that is as committed to the environment as you are. A true green cleaning program can help improve your facility's image along with the overall health and well being of its occupants.