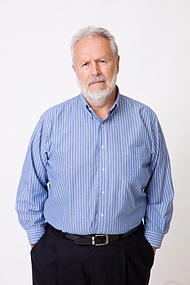 If you work for a large corporation, more often than not the purchasing department may inconveniently get involved in picking out a
Janitorial Contractor
for your building. The problem here is that accountants look at this matter in black and white and see things only in terms of
dollars and cents
. Often they'll insist that the
national janitorial services
are the ones to work with because of their cheap opening bids. As a facility manager with experience, however, you know that you need and want to work with a company that is
dedicated to working with you
and for you. Frankly, national janitorial services may be too big to give you the attention and value that your facility deserves.
While doing your research, you may have found several mid-sized companies that were clearly the better choice. But now that purchasing has gone over your head and insisted you hire the national janitorial services what can you do? While they may have been
the cheapest
, they were also the ones that had virtually no interest in your building during the walk-through. The relationship is already off to a bad start and you know it's wise to keep exploring your options.
Here are some east-to-follow steps to help ensure that you get the quality work you want from national janitorial services or make then step aside:
1. Sit down with the Operations Team of the national janitorial cervices company and review the cleaning specifications within the contract before they start.
2. Review the contract cleaning specification with the Operations Team of the National janitorial company again, after they start. It's always wise to make sure you're all on the same page be firm about your expectations.
3. Be far and allow for a one month, 30 day breaking in period to get the account up and running.
4. As they occur, carefully document any deficiencies with the national janitorial services company.
5. Demand to meet with the national janitorial services management to review repeated deficiencies.
6. If the same problems continue to occur and you've kept careful documentation of all deficiencies and complaints then you have a good case to cancel the national janitorial services contract and bring in the company that you wanted to hire in the first place.

Important: Make sure that before you sign a contract that stipulates no more than a 30-day cancellation policy. The last thing you want is to be stuck with a cleaning contractor who is not working out. ?

To sum it all up, if your company insists you hire the national janitorial services: don't panic. If your gut instinct about them being the wrong choice is correct, then you can easily make your case by staying ahead of them. Carefully documenting any discrepancies and situations that fall way under your set standards will pay off. It's a shame that you have to take the extra time to do this, but it's time that you will get back when you eventually can hire the responsible, hard-working cleaning company of your choice.