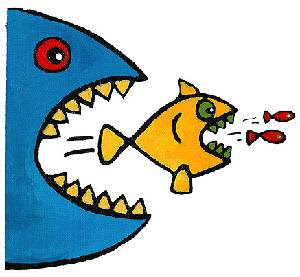 When you're making a switch in cleaning services for your company, you should know that not all janitorial services are created equal--even the best of the best. The cleaning service that you want to invite into your workspace should be rooted in the same values and community as your business or institution.
That being said, assuming for a moment that the reputations of your local cleaning company and a
national janitorial services
company are the same, it is wise to research the inherent differences between the two business types. For example, there are several important points to bear in mind regarding national cleaning services:
Their stockholders come first
National janitorial services companies
are loyal, first and foremost, to their stockholders and not their clients. What drives these organizations is the price of their stock, raising profits and creating a return. The pockets of their investors will trump the needs of their clients every time.
Robbing Peter to pay Paul-- you don't want to be Peter
The national janitorial services are successful in gaining accounts because they offer such low prices. How are they able to do this? What's their big secret that your local cleaning company doesn't know? The answer: they make up for the difference in price by constantly up-selling their clients on jobs not covered under the contract. For them, even the smallest of tasks is worthy of an up-sell. In the long run, their initial low price may wind up costing you more.

You may be Overlooked
Since they're serving their stockholders, the main priority of a national janitorial company is to please and retain their huge accounts. That is, if your account doesn't bring in at least $1,000,000 a year chances are that your needs will often be delayed or ignored altogether. Some national cleaning services are raking in more than $4 billion a year, and the accounts that enable them to maintain those large profits are the ones that they will ultimately favor.
Be prepared to become part of a bureaucracy
National janitorial services encompass the nation. With this huge range of territory comes an administration littered with red tape. Engaging the services of a national company ensures hours will be wasted navigating their frustrating administration. Furthermore, their team of Senior Executives will often delay jobs that need to be done as well as prevent the use of innovative, new ideas.
With your local cleaning company, the above scenarios never come into play. They invest only in the quality of their work and the needs of their clients. Their roots are here, in the
Motor City
, and they are as flexible as your growing business or institution.